10 Interior Ideas Every Home Should Use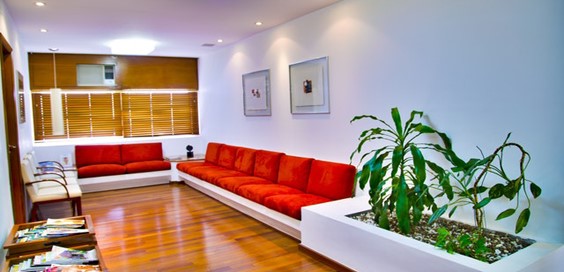 10 Interior Ideas Every Home Should Use
Depending on where you live in the UK, average spend from homeowners on new interiors can be as high as £5,700 per year – and although the cost varies from region to region, even in the area with the lowest average home décor budget (Scotland), people spend almost £600 per year.
This, along with 'neighbour envy' – the desire to replicate or go one-better than your neighbour's home improvement ideas – is inspiring a new generation of interior designers and manufacturers to come up with ever more interesting and desirable products. In the age we live in, there are many things that we see outside in shops or in online stores that make us want to buy them and immediately incorporate them into our homes because we are always finding new ways to make our homes look as pleasing as possible! The good thing about the 21st century is that it allows you to do things the way you want, which means that you get the opportunity to create a LED neon sign that fits your personality and character. You don't have to browse through shops anymore, trying to pick out something that isn't 100% you, with LED neon signs you can make them speak your voice, as you personalise them the way you want.
Here, we select 10 of the best and most indispensable design trends that should help you – for the time-being at least – to keep ahead of the Joneses…
Bi-Folding Doors
The ultimate space savers, bi-folding doors can easily close to keep a room warm and secure, but they also conveniently fold back to open up your living space and let in light, air and give an open feel. For added space saving effect pocket doors can even slide into walls and temporarily 'disappear', creating even more room.
Wood Flooring
Wooden floors, or laminate wood-effect flooring has long been a staple of the interior designer, but the desire to 'fit-your-own' is increasingly popular with cost-conscious home designers. Wooden floor laying can be a complicated jigsaw, but as long as you follow instructions, you can achieve your dream floor at a fraction of the cost – and laminate really does look like wood these days.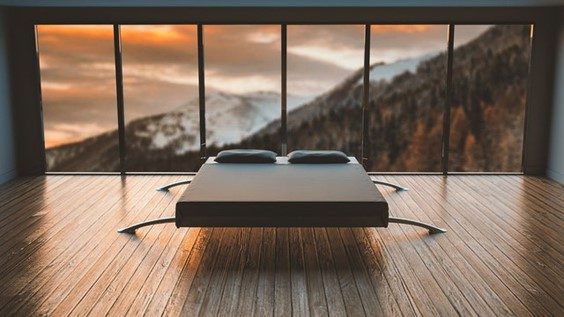 Photo Wallpaper
Gone are the nightmare days when a bucket, brush and sloppy table were essentials of the home decorator. Photo wallpaper comes in wet adhesive or self-adhesive and is the ultimate practical and stylish alternative for wallpaper lovers. You can even order your chosen preferred motif if you wish.
Pattern Plants
It's not just inanimate objects that add style to your space, living objects too can add a special touch. Leafy pattern plants can complement your overall look and feel, as well as adding that all-important 'green-feel' to your rooms. Some interior shops now even stock designer pattern plants to suit most colour and mood schemes.
Pizza Ovens
An indoor or outdoor stone pizza oven is become de rigeur for style-conscious food lovers – and it doesn't have to break the bank. Yes, you can pay many thousands for them in some cases, but a quality crafted home-built stone oven, just like the Italians build, should be just as good at a fraction of the cost. And if you build one inside, what's stopping you installing a summer version in the garden?
Underfloor Heating
Most underfloor heating installations are carried out during renovations and extensions, with the bathroom proving to be the most popular place. Underfloor heating can be an efficient way of heating a room as the heat flow is less isolated than a radiator, plus it's a real space saver – just be aware of the running costs and make sure the heat is sufficient to compensate for the lack of radiator.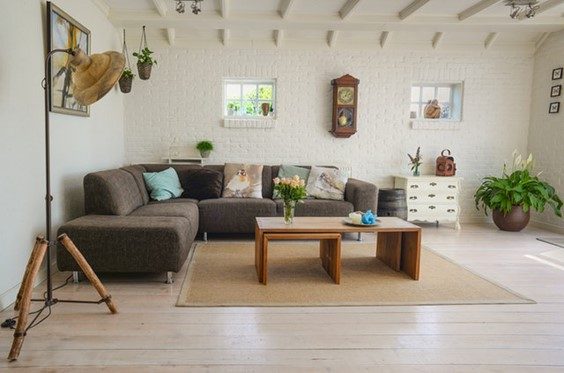 Corner Sofas
What style-aware designer can do without the corner sofa these days? They are the ultimate feng shui assistant and can bring a whole room together, save space and become the social focal point of any living room. And what piece of furniture says more about its owner than the sofa, whether it's the comfortable lounger with the deep cushions or the stylish short-backed version for the minimalist lover?
Terrazo Tiles
Perhaps the ultimate comeback kid of the design world, these colourful floor or worktop tiles are naff no longer. Indeed, some of the newer marble-effect versions are nothing short of beautiful. Used well, the 70s retro feel is very 'now', as well as a sure fire 'neighbour amazer'.
Industrial Metal
For amateur interiors experts who are looking for a gritty, modern feel, used-looking metals add shine and an edgy feel to your home look. Use them around mirrors, picture frames or even as shelving to attain an urban industrial look – and they look fantastic dotted around your space as twisted room sculptures.
Skylights
Much easier to install than you might imagine, skylights not only add light to a dark space, they create a sense of space and improve ventilation. They're the ultimate room game-changer, where that dingy space suddenly opens up to become your favourite room in the house. The changing light, including when in the moonlight, can be a revelation.
Of course, not all these modern ideas will work together, but if you mix and match your favourites you'll be going a long way towards being the modern do-it-yourself designer you always wanted to be – and even the Joneses will find it hard to keep up.