How to Create an Impact in Entryways and Halls
When decorating your home it's often easy to envision looks for your kitchen, bathroom, reception rooms and bedrooms. When it comes to entryways and halls, however, it can often be an area of the home that goes overlooked.
Just because these areas aren't places we spend leisure time doesn't mean they shouldn't be afforded the same attention we give the rest of our homes and they can definitely be an area that creates an impact and adds overall aesthetic value to your home.
Classic and Minimal
The usual go-to with these types of spaces are light, clean and clutter-free.
White walls are very typical in these spaces, as they tend to be smaller and the bright colours can make a room feel more open and spacious.
White is also a good colour for these spaces as it shows dirt and when you're not spending a lot of time in these areas it can build up without noticing!
The way to achieve this look is to simply pick a neutral colour, whether a crisp white or an off-white, or even grey tone. Then, use classic materials to finish the look.
Outside areas will benefit from a decent tyle, whereas inside a good solid wood floor is perfect for this look.
Bold and Beautiful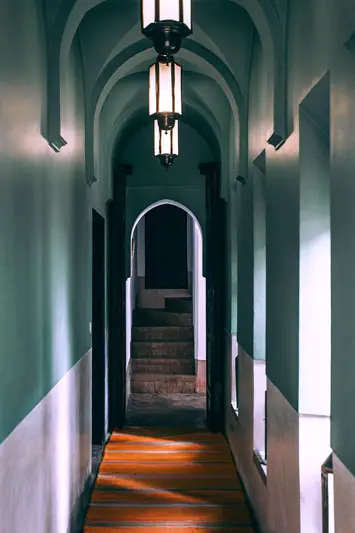 Don't be afraid to add a splash of colour into these areas if you're a fan of something a bit more bright and colourful. Buildings with tall ceilings are excellent for this kind of style as you don't risk overpowering a small space with a big feeling.
Bringing the paint up onto the ceiling is a great way to make this style really impactful and create a space that will leave guests in awe. You can really use any colour for this, but muted tones still work well if you're not looking for something too overpowering.
If your space is small, you shouldn't worry too much or feel that you have to adapt your style to fit your house. Although light colours, particularly white, are used to make rooms feel more spacious – dark colours can also create the same effect.
Dark paint will hide the corners of rooms, particularly when the paint is on the ceiling – and create the illusion of an endless space. Although dark rooms aren't to everyone's taste – they can be really visually stunning and create a cosy feel in a home.
You can pair this style with some signature light fittings to add more of a statement.
Light flooring is a good idea if you're going for dark colours, it offers a space for some light to be reflected into the room without removing the endless illusion. Try laminate flooring for a range of light shades that can fit your colour scheme.
A Space to Showcase Your Life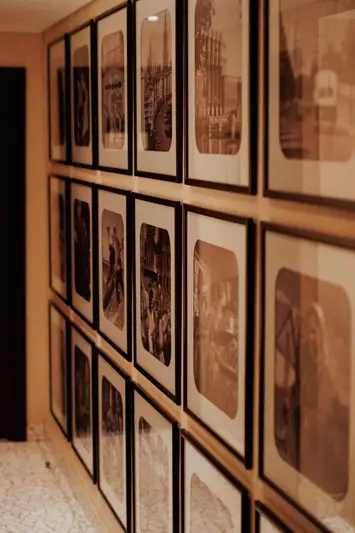 Just because a hallway is a limited space, doesn't mean that it needs to be empty. Hallways are a great place to decorate the walls with embellishments – particularly if you have signature/feature walls in other areas of the house where you may typically do this.
Another benefit of using the wall space in hallways for decoration is that they are not detracting from anything – e.g. patterned curtains, statement furniture or wallpapers. There is also nothing to distract from the embellishments, like a TV.
You can use the wall space in your hallway to display artwork, framed family photos or film posters, mirrors, a world map or a combination of all of the above. You can really use this space as you wish to showcase your personality and life.
Whatever way you choose to decorate your entryway or hallway, don't be afraid to put a splash of your personality on it. After all, it is your home and it should be a reflection of your character and something you feel comfortable with.