How to Create a Garden That's Usable Even in Wet Weather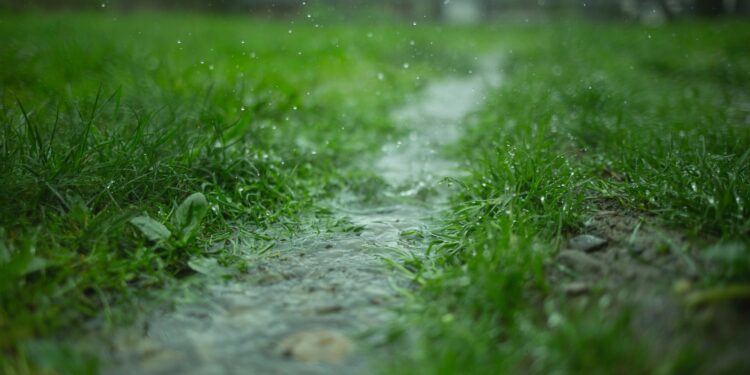 For those of us lucky enough to have a garden, there's nothing quite like spending time outside with a drink or a bite to eat, soaking in the sun and enjoying the outdoors on a bright spring morning or a warm summer's evening. 
However, living in the UK means we have to put up with some rather unpredictable and often volatile weather. This can leave our gardens unused and unattended for extended periods, which can see them fall into disrepair. To prevent this from happening, we've put together a guide with some tips on creating a versatile garden that can be used no matter the weather. Read on to check it out. 
Get a Shelter
The most obvious solution that will allow you to enjoy your garden in wet weather is to get a rain shelter. These can be used to provide a canopy over a specific area, protecting you against the weather and ensuring you stay dry. 
Shelters can be standalone, or they can be part of an existing structure built onto an exterior wall of your house, for example. Get one big enough to cover all of your garden furniture. This way, your perfect al fresco family lunch won't be ruined by that unexpected rainstorm. 
You can buy shelters premade. All you need to do is set them up. Another option would be to build your own. This is a more complicated approach that requires some knowledge, as well as materials from builders merchants Northern Ireland, but it means you can design your ideal shelter that adheres perfectly to your unique needs and requirements. 
Use Waterproof Garden Furniture
Furniture is an important part of garden design. After all, without a table and chairs, where are you and your guests going to sit for your relaxing outdoor meal? However, you can't just use any old furniture for your garden. Untreated and neglected wooden furniture could start to rot, while soft furnishings like armchairs or sofas are rarely a good idea. 
Instead, choose waterproof materials for your garden furniture. This will see them last much longer, and they won't soak up water, meaning after a quick wipe, they'll be dry and ready to use again. Plastic furniture will do the trick, with the added bonus of being extremely affordable. Metal, however, can be a more attractive option and will last the longest of all material types. 
Think About Drainage
When a period of rainy weather clears up and gives way to sunshine, the first thing many of us want to do is get out into our garden. However, flooding can cause havoc and can make our gardens unusable long after the rain has gone. 
This is why drainage is so important. If your garden is regularly flooded or waterlogged, there are various methods you can use to improve drainage. French drains and surface drains are two common examples of garden drainage systems, but there are many more. The approach you choose will depend on the physical characteristics of your property.   
Use the tips in the guide above to design a garden that can be used, whatever the weather.