Building the Perfect Home Renovation Budget
Building the perfect home renovation budget is tough. The more you research, the more questions you have. Much of a home renovation's success rests on the homeowner's ability to articulate their vision and then create a detailed plan for achieving it. But before you can work out those plans, you need to set a budget. This article will guide you through coming up with a suitable budget for your project.
1. Make a List of Possible Home Improvements
The most important thing in building the perfect home renovation project budget is to figure out which home improvements are most important to you. Listing what you hope to achieve with your home renovation project will help you focus your budget on the planned things.
2. Don't Forget About the Small Things
Big projects are usually easier to remember compared to little things. These little things may seem trivial, but in the long run, they can really add up. Every home has tiny details such as power outlet locations in walls, cables and hoses in concrete floors, and hairline cracks in the foundation that, if ignored, can ruin your home.
Additionally, when considering the small things, it's crucial to pay attention to home security. One important aspect to consider is the quality of your door locks. Investing in uPVC door locks can significantly enhance the security of your home and provide peace of mind. These locks are known for their durability and resistance to forced entry.
You might think they are minor, but such little things are often the places where problems begin. Therefore, ensure you include every such things in your list to prevent future disappointments.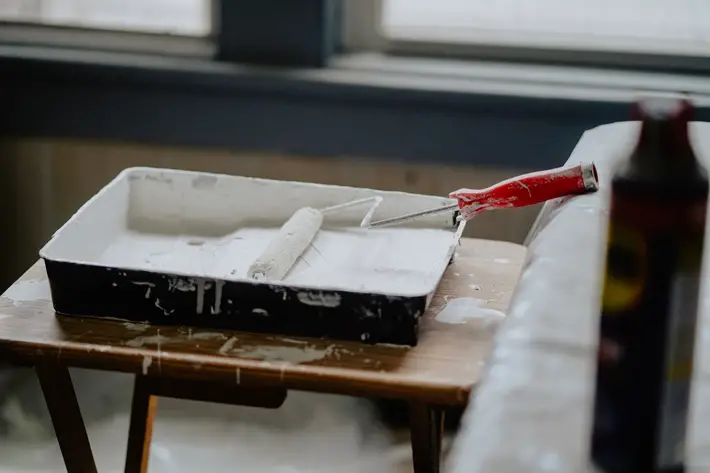 3. Estimate the Costs
Home renovations are expensive, so it's important to estimate how much things will cost before getting started. Estimates are especially important if your renovation is for a big house or a home you are selling since you need to know what buyers will be willing to pay. Surprisingly, many people usually assume that most interior stuff such as doors cost the same, which is not true. For instance, high-quality internal 1930s style doors have become in many homes today but their prices vary with the specific styles.
In cases like this, it's important to be realistic. So, before you start, write down everything you think will cost. The more detailed your estimate, the better. A better estimate is based on your own experience, so it helps write down what you've done before. For large items, such as tiles, you can make a guesstimate based on the size of your existing kitchen. For smaller items, such as wallpaper, you can estimate the number of square feet of wallpaper you'll need.
4. Make an Honest Assessment of the Work You Can Do Yourself
As our budget shows, renovation costs often come in higher than we imagined. But there are ways to keep costs down while ensuring everything goes well. One of these ways is to determine what you can do yourself perfectly. However, if a job is beyond your skill level, hire a professional. Think of experts as another category of investments, like stocks or bonds. Experts know what they're doing. Experts add value to the renovation.
Conclusion
When it comes to home renovation, avoid taking any shortcuts. If you plan to live in your home for years to come, take your time and do your research and see the job through yourself. However, you also need professionals to ensure the renovation is done perfectly and according to your expectations. So, ensure you use the above tips to get the home renovation you wanted.