The Farrier at Cayton – Restaurant Review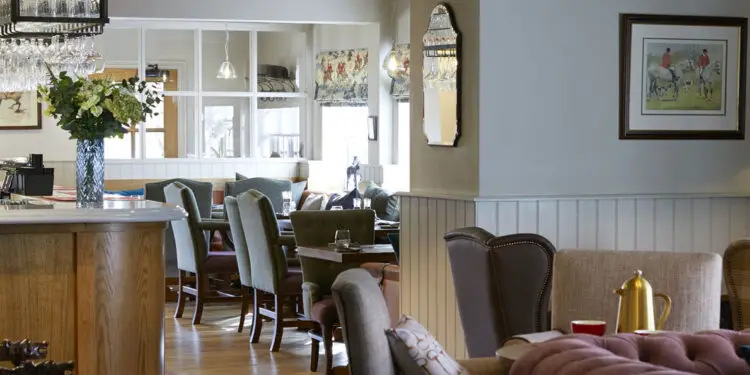 By Karl Hornsey
Despite living only 45 minutes' drive away from the village of Cayton on the North Yorkshire coast, I'd never even been through the place before, so it's been quite an eye-opener to find myself there twice in the space of seven days. On both occasions my wife and I had the great pleasure of dining at The Farrier, which has fast become the beating heart of the village over the last three years since its renovation.
And to call it a renovation is something of an understatement. Turning the centuries-old former smithy and inn into a fantastic boutique-style restaurant and bar that also offers accommodation  has been a true labour of love for manager Dani Bushby and family, but one that has been worth every penny and every drop of blood, sweat and tears that have gone into it. For, make no mistake about it, this is an establishment that screams quality at every turn. Given the scale of the renovation, it would have been easy to cut corners and penny-pinch, but the exact opposite has been the case, from the Noble Isle toiletries and Farrier-branded hand towels and napkins, to beautiful furnishings and an opulent cocktail bar, the perfect balance has been struck. As the Farrier's brochure states, this is "luxurious yet relaxed" and offers "unpretentious first-class service".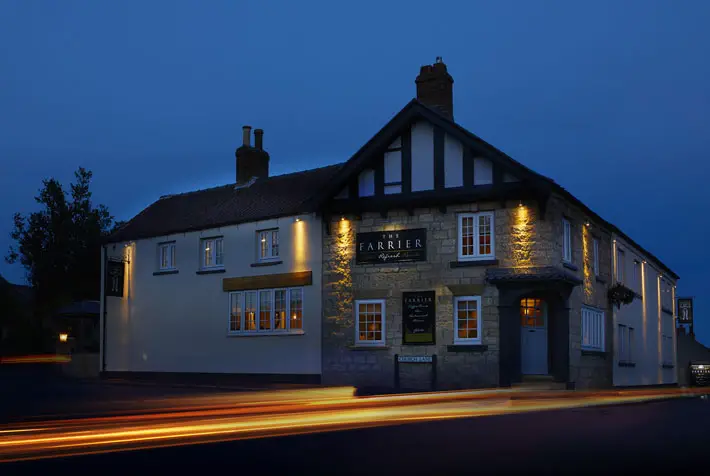 "In keeping with the past and the present"
While our visits over the last week or so have 'only' been for food, it's worth mentioning The Farrier's four deluxe bedrooms and the former stables that now house the detached cottage offering a self-catering package and dog-friendly option. It truly looks delightful, but don't take my word for it, as The Farrier's participation in Channel 4 show Four in a Bed earlier this year helped to showcase the establishment to a much wider audience.
It's worth mentioning at this point that if you really don't like horses, then The Farrier might not be your cup of tea. In a throwback to the building's former days as a smithy and the owner's love of all things equine, every room and area has some element of horsey design, pictures, equipment – you name it, it's here, but it's all done very tastefully and in keeping with the past and the present. The staff are all dressed smartly but casually enough to put you at your ease, and every detail has been given careful consideration. You can tell this place matters to its owner, and therefore it comes to matter to the guest as well.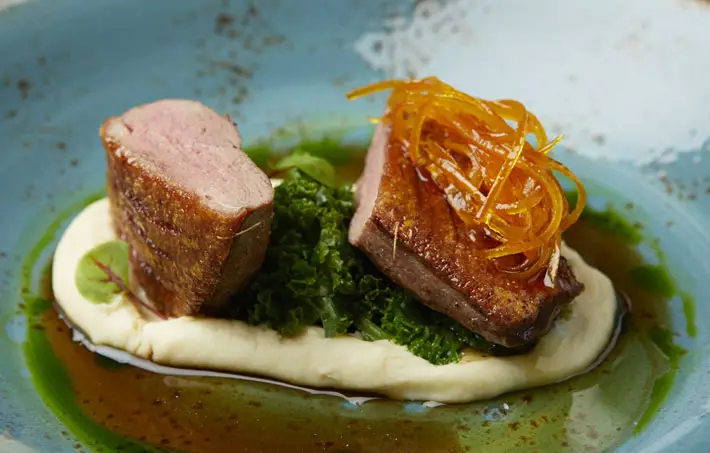 "Light and tasty"
Our first visit was for a Sunday lunch, for which we both chose roast sirloin of beef from a menu that also offered lamb, cod, truffle and mushroom macaroni cheese, gammon, sausages and hake. Without detracting from the obvious quality of the meat, potatoes, vegetables or gravy that were delicious in their own right, the star of this particular show had to be the most spectacular Yorkshire puddings I've seen in my life. Huge, yes, but more importantly, remarkably thin, light and tasty for such a behemoth of the batter world. As a connoisseur and fan of Yorkshire puddings for the best part of 40 years, I can honestly say this one was right up there with the best. With plates duly cleaned, we decided to stay for a dessert as well, polishing off the key lime pie with mandarin jelly and iced red berries, and the 'Sunday sundae' Knickerbocker Glory. My key lime pie certainly hit the spot, fooling me at first into thinking there wasn't much of a taste of lime to it, before the citrus flavour burst through at the end of every tangy spoonful.
And so, having thoroughly enjoyed one trip, less then a week later, we found ourselves back at The Farrier, and this time for lunch on a Saturday, when the popularity of the place was apparent by the full car park and the amount of guests relaxing in each of the rooms and nooks and crannies of the building. It was on this visit that it became clear that one of the key reasons why The Farrier works is through Dani's seemingly effortless management of the floor. Completely in control, welcoming guests new and old in the same friendly, relaxed manner, ensuring everyone was well looked after – if there's an art to working the floor, then this was it in practice.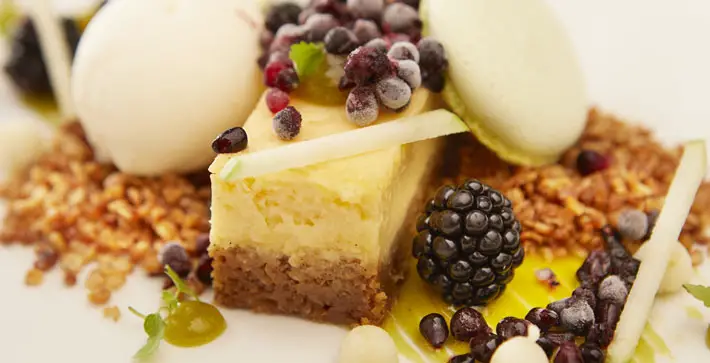 "Hidden gem"
And if the Sunday lunch was tasty, this was even better on the food front. My maple roast duck breast with tenderstem broccoli, tarragon pesto, mini beets and sautee new potatoes was a delight, with a generous portion of succulent duck, complete with crispy skin, at the heart of it. Even better though, was my wife's fillet steak, served with the usual accompaniments of homemade chips, a light salad, portobello mushroom and roast tomatoes, which had her drooling long after we'd left and made our way home. The melt-in-the-mouth steak, cooked medium to perfection was simply divine and worth the visit alone.
The Farrier seems to me to be the very essence of a hidden gem, tucked away on the east coast in a village a stone's throw from the sea that many people might not even have heard of. It deserves to become more widely known, and there's no doubt that it will if the quality of the food, service and hosting is anything to go by. When so much passion is put into a place, it merits every success that comes its way.
Editor's note: In an earlier version of this article we referred to the former state of the Farrier as "a ramshackle shell on the verge of demolition". We accept this wasn't the case. We apologise to the former owner Mike Brent and his late wife Andrea for any undue stress that this caused.
The Farrier, 89 Main Street, Cayton, Scarborough, YO11 3RP
Opening Times:
Monday – Thursday 11am – 11pm
Friday & Saturday 11am – Midnight
Sunday 11am – 11pm
01723 681432
the-farrier.co.uk