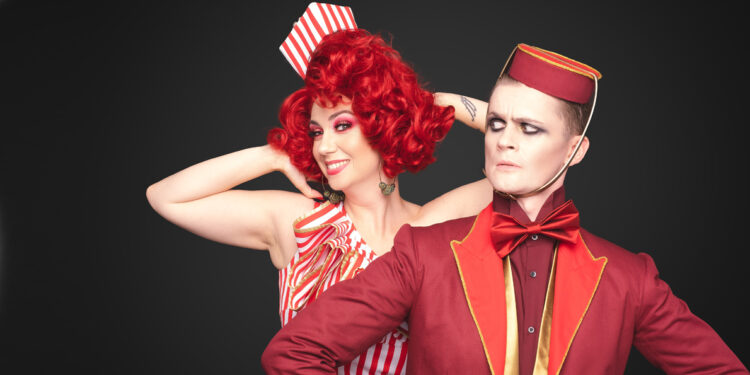 Frisky & Mannish are back! After their 2019 critically acclaimed Edinburgh Fringe sell out show 'Pop Lab' (one of the Top 10 best reviewed shows at the Festival) the duo are ready to reveal their latest project: 'PopCorn', a brand-new cinema-themed musical comedy extravaganza celebrating great films!
But before that, we needed their Famous Last Words…
Last thing you did that made you feel good?
Peeled a sticker off IN ONE SMOOTH GO. The rush was euphoric. We FaceTimed about it.
Last thing you'd want to be doing right now?
Flying a plane in a thunderstorm at 2am. Or watching Made In Chelsea (no offence to them, sure they have their fans, but ABSOLUTELY not).
Last night on Earth… What's your poison?
We'll begin with a fruity pinot noir on the very dot of 5pm, follow that with negroni aperitifs, chilled chablis during dinner, and then it's whiskey all the way.
Last supper… What are you ordering?
Devilled Eggs, Death by Chocolate and a Bloody Mary.
Last person you'd want to share a drink with?
Any of the Borgias. You'd just be like "Mmm, this looks delicious!" (turn to the side and immediately sniff it for strychnine) "Yum it's as good as it smells – ooh what's that?" (pour it in a plant while they're looking the other way).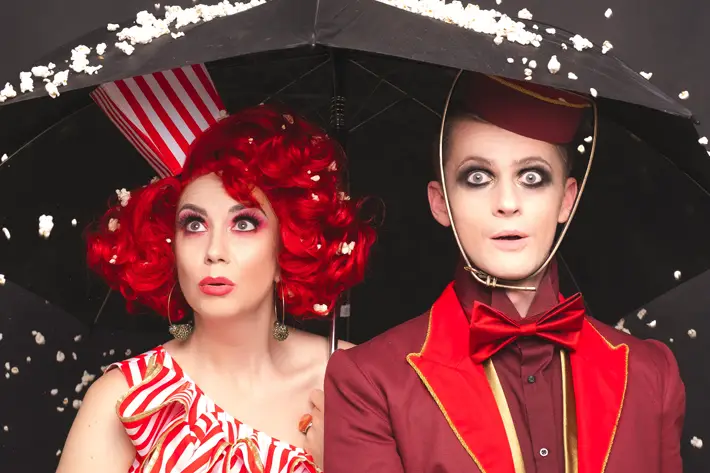 Last time you shed a tear and why?
Oh, just the usual – army vets returning home to surprise their mums after years of deployment abroad, support dogs preventing their owners from having panic attacks, Lisa Scott-Lee finding out her single has only made it to number 23. Nothing unexpected.
Last refuge… where would you go?
The remotest part of the most windswept island off the north coast of Scotland. Or one of the posh motorway services like Tebay or Gloucester would work too. One with a farm shop.
Last the course… tips on loot, love & life?
Make just enough loot to look after yourself and those you love, and GIVE THE REST AWAY. Then focus on loving life. And looting your life for love.
Last but one… random question: Tell us about something that interests you that nobody else knows about. Like Gaelic football… or porcelain.
Frisky's very into house renovation and interior design. Mannish can measure, draw and interpret a birth chart.
Your Famous Last Words?
Well we've almost come to the end of the show! We know, we know, it's sad, but before we go, we think it only appropriate to end with this. (Then we sing our entire back catalogue of songs until someone intervenes.)
Part-movie, part-live show, part-parody, part-love letter to cinema, 'PopCorn' will be available to stream for ticket holders from 1 – 14 November 2021 and will be filmed at the Lawrence Batley Theatre, Huddersfield. Tickets can be booked at thelbt.org and those with tickets will have access to the stream and can view it as many times as they like in a 48-hour window.