Prezzo, York – Restaurant Review
By Sophie Goodall
As York will always be the most beautiful setting for a romantic meal for two, Prezzo definitely steals the show with its impressive kerb appeal. It is situated on the quiet and quaint Clifford Street, nestled just on the edge of the city centre, across from The Grand Opera House, and is served by a variety of bus stops nearby, with routes to the park and ride and the railway station.
The restaurant is located in an impressive, glass fronted building, with white exterior, tasteful neon lighting and palm plants. However, on entering, it was clear that things were slightly different inside. First impressions always count, and we were greeted by a console table with a pile of menus haphazardly scattered on top. Not sure where to go or what to do next, we stood for a while next to the door, before a waitress came and ushered us to a small table for two against a large bank of seating with impressive views of York behind us.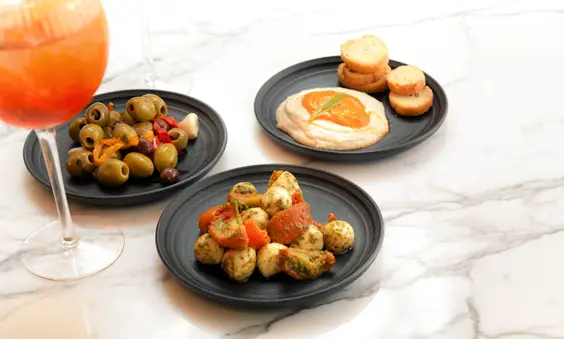 "Relaxed"
Our surroundings were intimate and comfortable, however the restaurant itself seemed quite cramped. Two things that immediately flashed to mind – the dress code was very relaxed and most diners were wearing jeans, trainers and hoodies, and the place could do with a clean and a bit of updating – the material of our seats were cracked and covered in crumbs, the table was coated in salt, the floor very scuffed, and one trip to the very understocked bathroom was quite enough.
While the décor is tasteful and classy, with dark wood tables, pale leather seating, mirrors and lush foliage at every corner, some maintenance could restore the restaurant to its former glory and stop it from looking so tired. However, it quickly became apparent that this Prezzo is not necessarily functioning as it is marketed, as one of the more classier Italian chains in the restaurant industry, such as Pizza Express or Ask Italian. Instead, I feel the management are benefiting from, and are more inclined to encourage, masses of clientele through their doors who are wanting a post-shopping bite to eat or pre-theatre meal.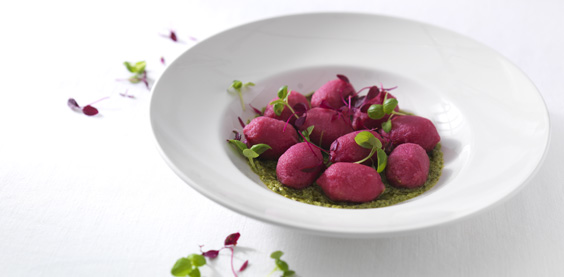 "Good set menu deals"
This is something definitely reflected in the speedy service we received throughout the evening. We perused the menu and decided to order A La Carte, going for a starter and main, and a dessert afterwards, although we saw some very good set menu deals. There was a slight struggle, as my partner Ryan is lactose intolerant. And with any true Italian restaurant, pizzas and pastas dominate the menu, but there were options for meat based dishes, fish, risotto and salads.
We struggled to locate any lactose free signs on the menu, so my other half decided to eat vegan food for the evening. Unsurprisingly, there was limited choice but still options available, so he chose the Italian Hummus with grilled flatbread (£5.30) for his starter, and Mediterranean Vegetable Pea Fusilli (£11.40) for his main course, which was on the lighter pasta section of the menu. I personally decided to try and make up for the lack of decadence on my partner's side and went full Italiano with Giant Meatballs (£6.75) with Pomodoro sauce to start, and a Chicken Spaghetti Carbonara Al Forno (£12.30) with pancetta in a carbonara sauce for my main.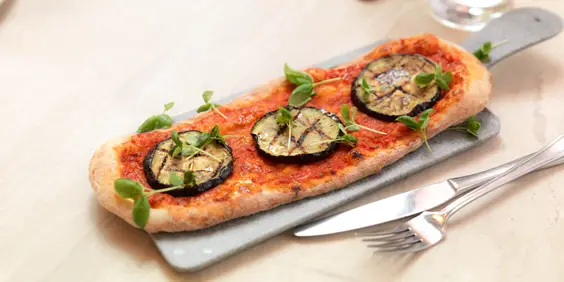 "Slightly rushed"
Seeing as Ryan was restricted, he decided to cheer himself up with a glass of wine, and as I was driving, I asked for a jug of water for the table. When our waitress came over to take our order, I did notice that while it was just the right amount of time, she didn't ask if we wanted drinks first or tell us about any specials, and that's when I began to feel we may be slightly rushed. However, we were happy to order everything at the same time due to how quick she had arrived, and she recommended a house white for Ryan, the Inzolia, D'vine, Italian of course, at (£4.80) for a 175ml glass.
Our starters arrived promptly, and we were very impressed. The meatballs I chose were tasty, salty and peppery. They were flavourful and rich without being overpowering, and there was a slightly herby taste and a hint of nutmeg, but the most dominating flavour was the pure meatiness. To sound cheap, they almost reminded me of sausage roll meat, but more vibrant and seasoned excellently. The two soft, large rounds of meat were tender, piping hot, cooked without any crispiness and were slightly browned. They were served on a white platter, coated in the Pomodoro sauce, which was a little basic and something like tomato soup, and the grated cheese it came with didn't add anything apart from a slight bitter taste. But I could eat the meatballs all night, and given that there were two giant ones, there was just enough.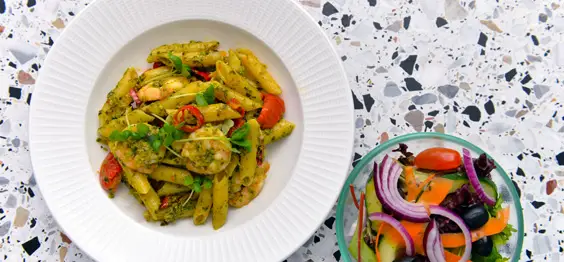 "Generous coating"
The hummus was delicious, smooth and creamy and tasted salty, lightly spiced and very sharp. It was served with several strips of flatbread, which were puffy, extremely soft and chewy on the inside, but crispy and crunchy on the outside, and tasted fresh and salty. The presentation was impressive, as the hummus came in a white bowl with a bright orange oil in the centre and dark herbs sprinkled on top. However, this starter was quite filling, and my partner recommended that it be shared between two people, maybe with a side of olives.
Generally, we would recommend the meatballs, however they were priced more than they were worth (£7 is a meal in some establishments!) and would only recommend them if you were having a light main or sharing a pizza. We were impressed by the generous portion sizes though, as there is nothing worse than a sparse plate.
Once finished, our table was cleared and the main courses were brought out straight away. The food was extremely hot, but we felt like we could have done with five minutes or so between the starter and main course, given how heavy our starters were. After reminding our waitress that we were without spoons or napkins, my spaghetti arrived in a large white crockery serving pan, and I was impressed with the presentation – the dish was filled to the brim with spaghetti and topped with a generous coating of melted cheese that was lightly browned.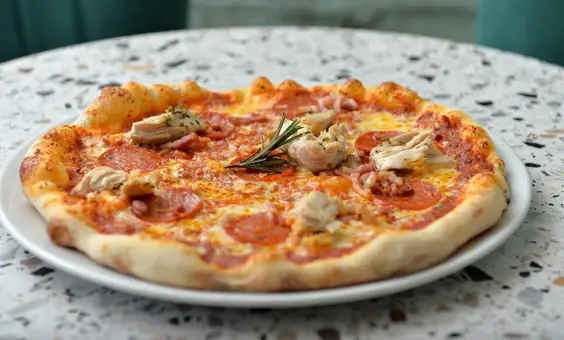 "Pleasantly surprised"
It had been baked in the oven and looked absolutely delicious and I was delighted that it tasted exactly the same. It was scorching hot and freshly cooked, and the first thing that came to mind on tasting (apart from owww that's hot!) was the saltiness of the dish, although it wasn't overpowering. It was very tasty, cheesy and coated in olive oil, which gave the spaghetti a good texture, and to say the dish had been baked it wasn't overly dry. All in all, it was a good consistency. The crispy browned cheese added a bit of crunch and the spaghetti was cooked perfectly. The chicken and ham didn't really add much to the meal, but after having a bite of the chicken on its own I was pleasantly surprised. While it was slightly dry, it had been seasoned well and tasted like roast chicken, and it was a shame that it wasn't the starting point of the meal.
My partner's pasta dish was quite innovative, given that the fusilli was made with peas. It included peppers, aubergine and tenderstem broccoli, which is refreshing given that most vegetarian and vegan dishes appear to be very 'samey' and not really interesting. The vegetables and side salad made the dish appear colourful, vibrant and very appetising. The pasta was quite dry in parts, but vegetables were tender and sweet and complimented the taste of the pea fusilli, which was dressed in garlic and oil, bringing out the flavours of the vegetables and the wine, which on first taste had seemed quite citrusy and watery. The side salad was fresh and crunchy.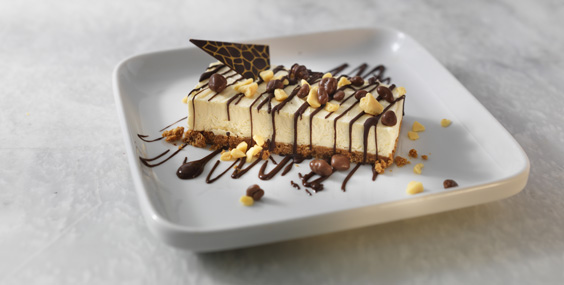 "Speedy meal"
However, halfway through our mains we admitted defeat – even though one of us had ordered from the lighter section! We were too full for a pudding, which was a shame for me, but not really for Ryan, as there was nothing lactose free or vegan available for him. After our plates had been promptly cleared away, we realised that we had been in the restaurant an hour, which was excellent given that we never felt too rushed – however a break between starter and main would have been good.
I think Prezzo really accommodates for those popping in for a speedy meal – it's basic food but seasoned excellently and cooked well with generous portions. I've had better and cheaper Italian food at independent restaurants with a nicer atmosphere, but this felt like an 'in and out' style restaurant with hot, good food.
Fine dining this is not, but what it lacks in finesse, it makes up for by being tasty and satisfying. I feel it could be priced a lot cheaper, but I'm not sure it's the be-all-and-end-all – you're essentially paying for the ideal location, quick service and a satisfying hot meal.
In terms of custom, I'd say this Prezzo maybe isn't as child friendly as say, your average Frankie and Benny's, and I definitely wouldn't take my partner on a date. But as a nice place to 'grab dinner' I would definitely recommend it – as long as you study the prices hard beforehand.
Prezzo York, 1-3 Clifford Street, York, YO1 9RG
Opening Times:
Sunday – Thursday – 11:30am – 10pm
Friday & Saturday – 11:30am – 11pm