Haute Dolci, Leeds – Restaurant Review
By Rachel Howard
Instagram has a lot to answer for these days… "doing it for the 'gram" has become a phrase in common usage. It seems that any holiday, trip away or night out demands that perfect picture that can be uploaded to social media for all our friends to see. And it isn't just personal accounts that are exploding in popularity, businesses are also getting in on the action by using Instagram as a very effective marketing tool.
One such example is the recently opened Haute Dolci, located in The Light in Leeds city centre. The minute I step through the doors into the blush pink, decadent interior featuring flower walls, sumptuous leather booths and even a gold swing, I realise this restaurant, which specialises in all things sweet, has been designed with one thing in mind – Instagram.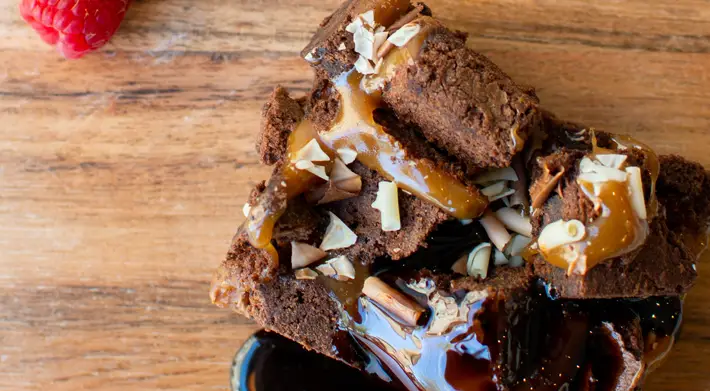 "Luxurious"
As I take my seat, I have a sneak peek online and my suspicions are confirmed. Searching Haute Dolci on Instagram brings up a sea of selfies, people enjoying themselves, pictures of the glamorous surroundings and not least the beautiful looking desserts. This is free advertising at its very best. If I wasn't already sitting in one of the luxurious seats, I'd have been very tempted to pay a visit by the pictures alone.
Haute Dolci is a small chain of restaurants that aims to "turn fine dining into fine art". Featuring a vast array of luxury desserts it really is a venue with a unique selling point. There are no savoury options on offer at all here, so if you're lacking a sweet tooth, this is not the place for you. Luckily, my sweet tooth is in full working order and I'm ready to find out if there is any substance behind the style.
I'm surprised to find the restaurant very quiet on an otherwise very busy Friday lunchtime in Leeds city centre. Having walked past at 9:30pm the previous night, the place was packed and people were queuing out the door, so I'm not sure why this hasn't translated to the lunchtime crowd. As we take our seats our waitress explains the menu but quite honestly, I'm left feeling slightly confused as to how you can possibly decide on just one dish from the incredibly large menu that features everything from macarons, cakes, waffles, crepes, cheesecakes, gelato, sundaes and sorbets.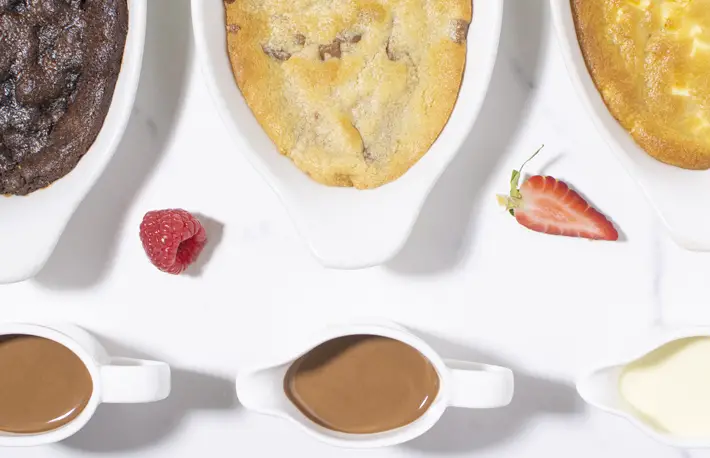 "Generous"
Eventually I decide on 'Heavenly Heartache' – a chocolate fudge sponge cake oozing with chocolate fudge sauce and my Mum opts for the 'Go On Then' – a warm fudge brownie doused in hot custard and served with warm milk chocolate.
Both dishes arrive and do, indeed, look like works of art. The portions are definitely on the generous side so I wouldn't suggest losing control and ordering a few different options, as is tempting from the menu. My cake looks so rich and chocolatey but is actually lighter than air – and my initial concern at not being able to clean my plate is soon lost as I devour my last mouthful.
Mum's chocolate brownie was actually lots of bite-size brownies covered in chocolate sauce and served with particularly moreish custard. Despite deeming it absolutely delicious, she couldn't fully do it justice. An offer of a doggy bag was made, but this was obviously difficult given the chocolate sauce and custard so we regrettably declined.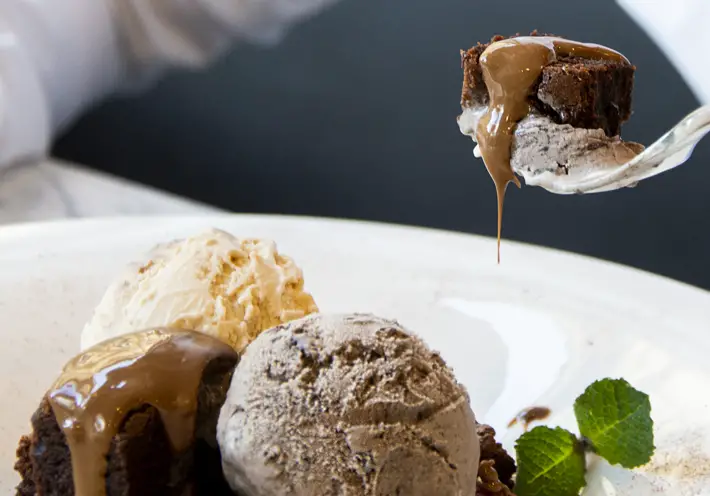 "Didn't engage"
I'm impressed with the level of detail that has been put into Haute Dolci. The crockery, cutlery, glassware and table decorations are all of a very high quality and everything is exceptionally clean. There is even a mirror on the ceiling above the food area so all customers can witness the plating-up process first hand – a nice touch.
Unfortunately I didn't find the whole Haute Dolci experience a positive one. As well as the menu being far too extensive, the customer service leaves something to be desired. Despite being there on a very quiet day, the staff all looked very bored, didn't engage in any conversation with diners, didn't recommend any dishes, avoided eye contact and gave the impression they would rather not be there. I also had to ask twice about the option of buying some macarons to take away.
Haute Dolci is certainly a niche addition to the Leeds culinary scene, but I'm not sure how long they can rely on a fancy Instagrammable interior to keep them going. The food was certainly tasty, but it's not the sort of place that would demand a return visit unless you were made to feel really welcome, and unfortunately I left feeling full, yet somewhat underwhelmed.
Haute Dolci, Unit 20A, The Light, The Headrow, Leeds LS1 8TL
Opening Times:
Sun-Wed 11am-11pm
Thu-Sat 11am-12am
0113 244 6566
hautedolci.co.uk