Forage Bar and Kitchen, York – Restaurant Review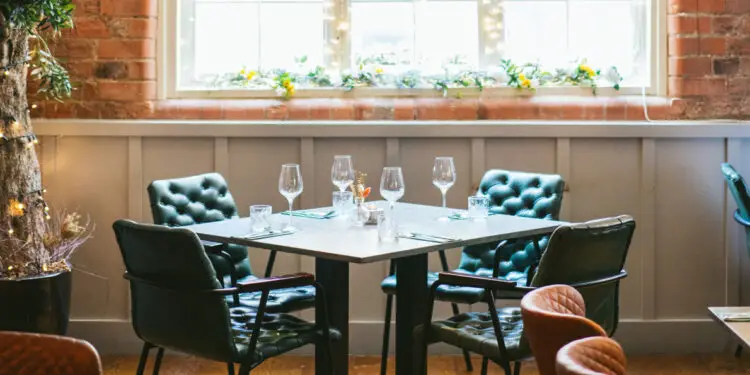 By Roger Crow
For many folks looking for an ideal way to spend a lazy Sunday, few things are better than bacon and eggs for brunch on a perfect sun-kissed day.
Finding an eatery in a nice part of York where I've never been is always a bonus. And when I'm invited to try the dishes at Forage Bar and Kitchen, it sounds like an offer I can't refuse.
Taking a leaf out of Tony Christie's book, Mrs C and I wander down the avenues and alleyways until we find Little Stonegate. Thirty-plus years I've been frequenting York, and don't remember visiting the area, so it's great to see so many busy businesses. (York has changed so much in recent years, I hardly recognise some streets).
Thankfully the service at Forage is excellent, and within a few minutes of being seated, we have a glass of water and peruse the menu. Okay, it's not 'still' as requested, but it hardly matters.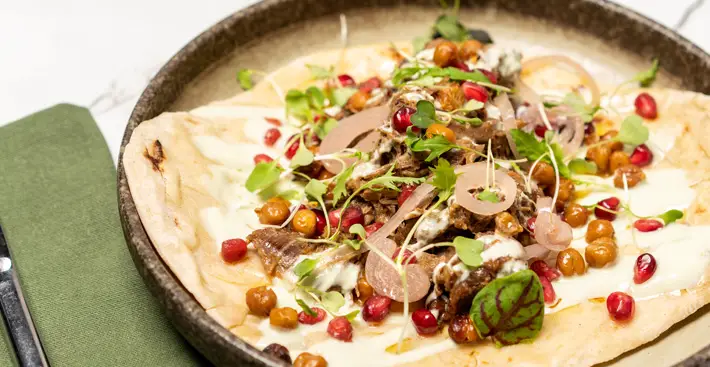 "Simple but delicious"
I'm in need of a caffeine hit and it's not long before I have a perfect cappuccino. Rachel had the Marmalade Martini, which she thought came in too small a glass, it was that good.
The decor is simple and attractive with super comfy chairs, twinkling lights, artfully sprawling foliage snaking its way up the walls and across the ceiling, and tastefully framed photos; a cool ambience that is kind to anyone suffering from the night before, or just loves a chilled day.
Head chef Kieran Duffy and his team have done a terrific job of crafting simple but delicious food. My barbecued bacon chop with spiced pineapple chutney and the most perfect poached egg is an absolute dream at £9. A garnish of coriander is a great accompaniment. Salty, sweet, a treat for the tastebuds. It's the solution for anyone who wants good old bacon and eggs with a twist.
Rachel's Eggs Benedict with spicy harissa hollandaise, and wild mushrooms on sourdough toast was "lovely". Again, a simple dish, beautifully prepared and incredibly tasty. I'd have no trouble ordering that next time, and at £8, it won't break the bank.
"Welcome surprise"
In need of a sweet treat, we opt for Belgian-style waffles with whipped cream and fruits of the forest compote (£9). The acidity of the fruit is pretty overpowering, even when mixed with the cream, but then again I eat so little fruit, that may be one reason. Less fruit, more waffle and the dish works a treat
The portion control is spot on. I've had many a meal where I've eaten too much, but had less willpower than a politician at a lockdown cheese and wine party, so it's a delight to have just the right amount of food, and the prices are also a welcome surprise. There's little danger of creating indigestion, unlike my pending energy bill.
As a certain streaming cooking show will tell you, the key for great cooking is salt, fat, acid and heat, and this ticks all the boxes. The acid test for any great eatery is would we return? Great food in a lovely area with terrific service? Now we know where it is, without a doubt.
Forage Bar and Kitchen, 2-4 Little Stonegate, York, YO1 8AX
Monday – Closed
Tue-Thu 12pm-11pm
Fri 12pm – 1am
Sat 10am – 1am
Sun 10am – 11pm
01904 437564
www.forageyork.com