Hooting Owl Distillery's Colour Changing Halloween Gin – Review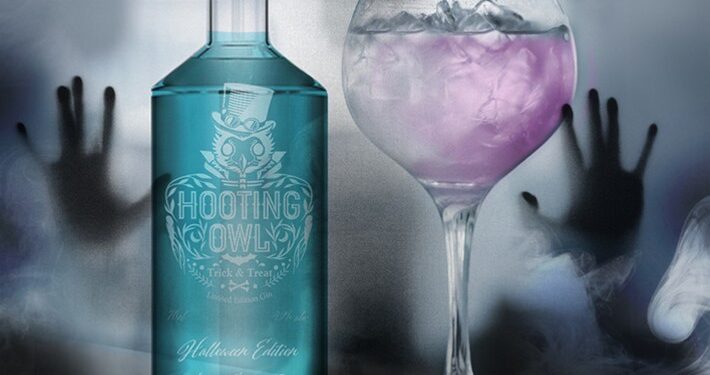 by Steve Crabtree / @stevecrab
You might not be able to have the traditional Halloween party this year, but there's a spooky colour-changing gin that can make sure you don't miss out on the tricks and treats.
It's produced by the magicians at Yorkshire's Hooting Owl Distillery, but be quick! There's only 300 bottles of the Halloween Gin available. Luckily, I got to try some.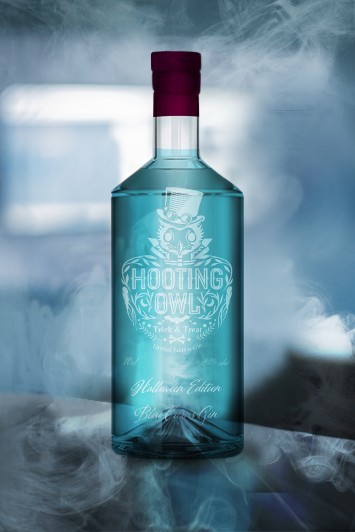 You get a mysterious-blue drink inside the substantial, etched bottle. It's one of those worth keeping afterwards if you're into collecting used spirit vessels.
But obviously, it's also about the pour and the taste. And this Halloween Gin won't let you down. And I added a measure into my glass with a bit of ice and blood orange, before adding a bit of hocus-pocus. My splash of Mediterranean tonic cast its spell and turned the blue-gin pink…with no toil or trouble to go with it.
"Refreshing"
And in fairness, it looks an exciting drink. The pH-reactive Halloween Gin has the novelty of the occasion, but is it good on the palate?
Well, I can assure you that this tipple is lovely. And it sits up well alongside Hooting Owl Distillery's other gins. It's a citrus flavour, but not over-tangy. It's refreshing and carries a pleasant aftertaste with it. The gin is 42% ABV, and you can buy a 70cl bottle for £38 from the Hooting Owl Distillery website. And it'll be quite ghoulish if all 300 bottles aren't snapped up quickly.
It's just a shame that the gin is a one-off for Halloween. I really enjoyed sampling some. In fact, I'll admit to enjoying it rather too much. So much so, I'm holding it responsible for the fiendish headache I woke up with the following morning. But that's the sign of a good night, right? Or is that just a trick…?