Holme Farmed Venison Summer BBQ Box – Review
By @Roger Crow
I've never bought venison because I always thought it was a "little deer".
No? Fair enough. However, just the name is synonymous with high class eateries. But considering there's a new summer BBQ box packed with venison goodies, and at an amazing price, suddenly the idea is a lot more appealing.
As someone who's had enough bad burgers to last a lifetime, I'm pretty picky when it comes to good quality meat products. And let's face it, anyone who takes lunch or dinner seriously will want the best burgers and steaks on the market.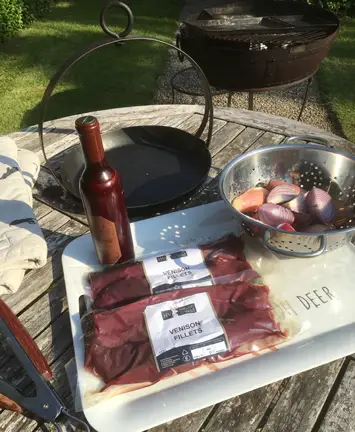 Ever keen to try something a little "new", to me at least, when offered the chance to sample sustainably and locally sourced venison, I have to think for a nanosecond before saying yes.
And blimey you get a lot for your money with the Holme Farmed Venison Summer BBQ Box.
I receive a gargantuan stash of refrigerated meaty goodies one lunchtime; it feels like Christmas has come early.
"Bangers are brilliant"
The burgers alone are to die for. Apparently all the cuts are prepared by a team of specialist butchers. I can believe it. There's not one bite of gristle and the taste is excellent. Not so gamey that it sets the roof of your mouth on edge, and even when cooking with the world's worst oven, it's good to know that one of these meaty masterpieces would cost you a tenner in an decent restaurant.
Get a brioche bun and some decent salad and you're happier than a kitten with a ball of wool. Or if you fancy a twist on a hot dog, then the sausages are just the ticket. Again, I take my sausages pretty seriously, and those with tough casings and contents that taste like sawdust leave me colder than liquid nitrogen. Thankfully these bangers are brilliant, and are bound to be a great talking point at your socially distant barbecue.
As someone constantly being reminded about my cholesterol levels by friends and loved ones, the fact venison is low in fat and, obviously cholesterol, means I can feel less guilty about having a little of what I fancy. And obviously you don't have to scoff all of your venison BBQ box set ASAP. The stuff is suitable for home freezing.
When cooking your bangers, it's probably worth ensuring they don't dry out. Mine were absolutely spot on.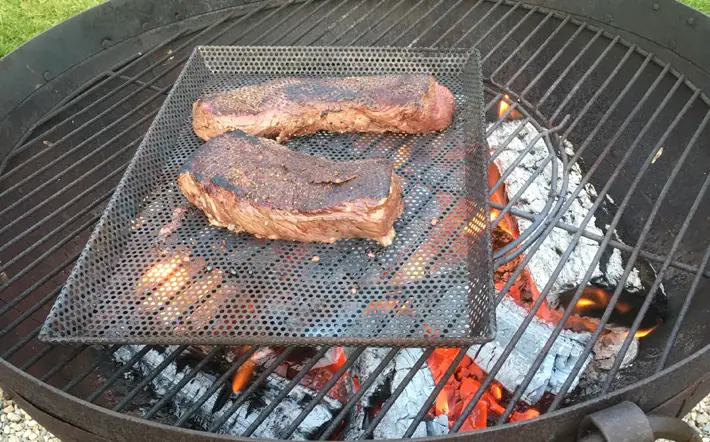 "Welcome change"
The quick fry steak I chop up into cubes, fry; add fajita mix, rice and noodles. Add a splash of soy sauce. Give it a good stir and serve. Super easy and better than spending a fortune on a take out. Again, it's really tasty and a great change from the usual dish.
The grill steaks are also rather delicious, and again are a welcome change from those generic beef products you may be bored of.
For the final tasting, I pop a load of leftover veg in a wok with refried beans and mature cheddar. After that's been heating for a while, I cook the venison steak in another pan and then serve the whole lot with rice. Most of my experimental dishes are pretty random, as you may have gathered, but this one works a treat, not least because of that deliciously gamey venison steak.
As we savour what promises to be another interesting spring and eventually summer, this collection of tasty goodies is just the ticket for ensuring your barbecue is also a change from the norm.
The Summer BBQ Meat Box is £40 from hfv.co.uk