Joe McCanta's Top Five Tips to Pre-Batching Cocktails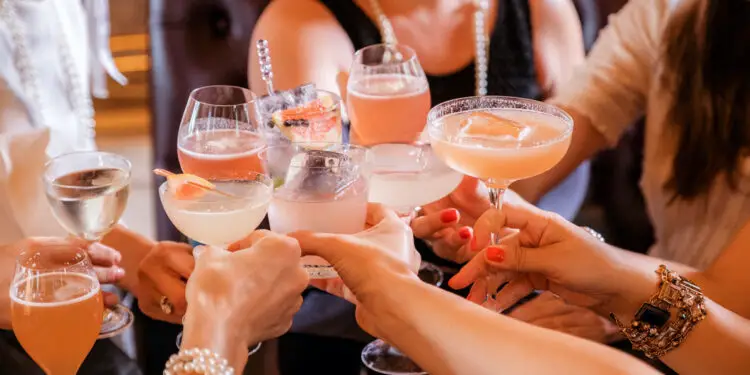 Making cocktails can be fun, but when you're throwing your own cocktail party they can take a long time to make!  So here's a few tips from Joe McCanta, Bacardi Ltd's Global Head of Education and Mixology, to tell you the best way to pre-batch your favourite tipples!
Fresh is best
Pre-batching can save a ton of time when you are having a picnic or drinking outdoors and this extra bit of prep will enable you to maximise time spent basking in the sunshine and socialising with friends. To keep your cocktails fresh, hold off adding fruit juice or mixer until the day of consumption. Bubbles, in particular, should definitely be added as the finishing touch, as carbonated drinks can lose fizziness quickly – and no one likes a flat cocktail! One of my personal favourites is the Grey Goose Le Grand Fizz, I'll mix everything together before a get-together and then have a bottle of cold soda water ready to go as the final touch.
Avoid dairy and eggs
Unfortunately, these sorts of ingredients can separate over time, particularly if exposed to warmer temperatures.  Lighter ingredients – such as a fruit juice or soda water – are more likely to stand the test of time and make for a fresh-tasting cocktail! A couple of my favourites are a St-Germain Spritz, Bombay Sapphire Gin Mule, and a Martini Fiero & Tonic.
Ice matters (but not why you think!)
Of course, ice is a nice way to cool your cocktail, but it also serves as a dilutant to create a more balanced taste. Don't fancy lugging an ice bag to your picnic? Simply add a splash of water to your pre-mix and keep chilled in the fridge until time to consume. Even better, invest in a cooler box for super-chilled cocktails, even when on the move.
Go for the garnish!
Garnishes are a great way to elevate your cocktails. And they can quickly transform simple serves into summer showstoppers that will be the envy of your fellow parkgoers! My go-to garnishes are pre-sliced citrus fruits such as lemon, lime, and grapefruit. Easy to prepare and can simply be thrown in a zip lock pouch ready to add at the last minute! Seasonal fruits, such as berries, are also great for adding a touch of summer sweetness, or for those who have been nurturing a herb garden over lockdown, a sprig of homegrown mint or rosemary not only tastes great, but will impress your friends too.
Choose your vessel wisely
Many are tempted to opt for glass bottles when pre-batching cocktails. But in actual fact a metal thermos is the vessel of choice for keeping drinks super chilled! You can even freeze your bottle the night before for optimal chilling time, so all that's left to do it sit back, sip and enjoy!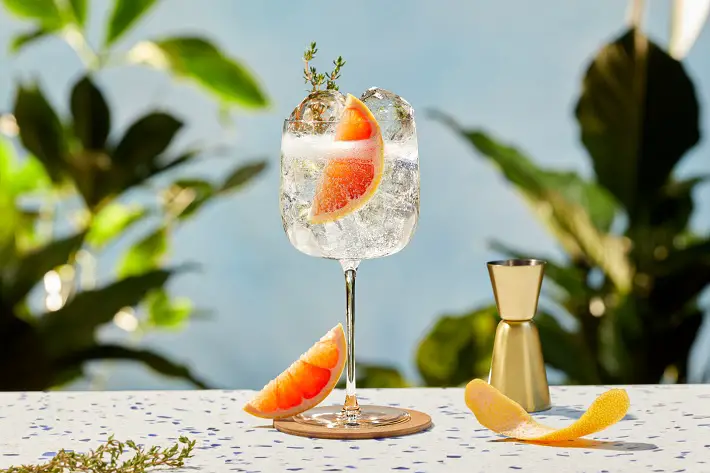 Recipe: Grey Goose® Fresh Cut Spritz
Sip on summer in a glass with the light, refreshing taste of this simple and sophisticated spritz topped with soda water.
Ingredients:
50 ml Grey Goose® Vodka
150 ml Soda Water
A squeeze of juice from a grapefruit wedge
Splash of Martini Ambarato (optional)
Red Grapefruit Wedge
Sprig of Thyme
Method:
1. Build the first four ingredients over cubed ice in a wine glass.
2. Garnish with a red grapefruit wedge and sprig of thyme.