Top Tips for Starting a Side Hustle
Many of us are choosing to add a side hustle to our lives to bring in some extra cash to boost the pay cheque from our main job. While many think that this is going to be an easy path to take, starting a side hustle can have some difficulties. Here are some of the best tips we can offer if you are thinking about starting a side hustle.
Pick Something You are Passionate About
You don't always make the most money from your side hustle at the start. Since money is not a factor, you need to have another reason to pursue your chosen hustle. As a result, it is often best to think about pursuing something that you are truly passionate about.
Being passionate about your chosen side hustle makes it that bit easier to pursue targets and opportunities. You might also be able to gain some satisfaction from it in other areas. For example, having a small crafting business will allow you to express some of your creative energy, while tutoring could be a fantastic option if you like to teach people new things. Think about some of the things that you enjoy doing. The more you enjoy the activity, the easier it will be for you to work at it and potentially turn it from a side hustle into a primary source of income.
Favour Flexibility
No matter what side hustle you choose, it needs to be flexible in some way. Many people start side hustles that need to fit in around other commitments. You might have a family to take care of, or you might have shift work that changes each week and makes it difficult for you to create a proper schedule.
Many side hustles are designed to be picked up as and when you need them to be. For example, if you are into music, you might want to look into what it will take to learn how to DJ. Knowing how to DJ is a great option for a side hustle as you can pick up gigs as and when you need them. Many of your bookings will most likely be in the evenings or at night, so you will be able to work another job during the day. A side hustle needs to be flexible like this so you are able to still make time for the other commitments in your life.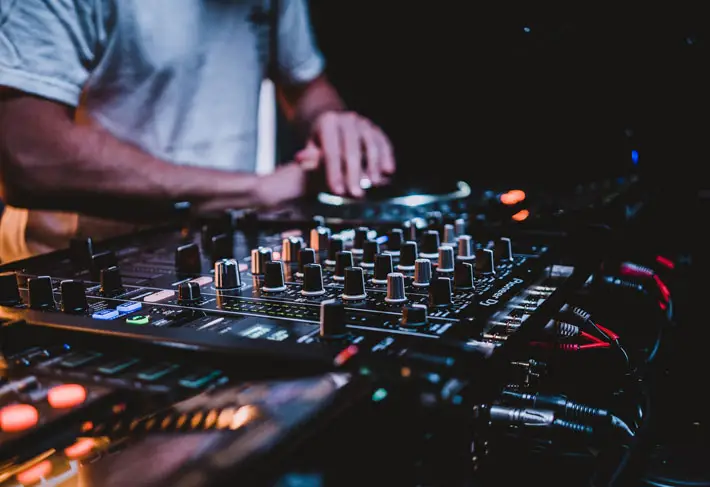 Watch Your Initial Costs
Though it can be a great idea to start a side hustle to make some extra money, you need to keep a close eye on your finances to ensure that you are not actually going backwards. They say "You have to spend money to make money", but this is definitely not the case in this instance.
Many choose to start a side-hustle when their money is a little tight. This is a great move, but it also means that you won't have the same resources as someone who is starting a legitimate business in the same sector. It is important that you do not overspend and end up wasting money when you decide to start this hustle with the goal of making savings.
Commit Time
Like any other pursuit, we need to make sure that we are spending time on this side hustle. A lot of people think that they can just pick them up and put them down as they need to, but this frequently isn't the case. A DJ might have to advertise their services in multiple places to get the gigs they need. A business owner will need to network and market their brand to pick up traffic.
No matter what type of side hustle you might have, you need to ensure that you are dedicating time and energy to it. It should not consume your life completely, but it will require effort on your part. If you cannot dedicate the time and energy needed to properly work on your side hustle and make it the best that it can be, you should not be engaging with one. You need to make sure that you are able to give it your full attention no matter what.
Think About Your Skills Today
So many people put an emphasis on the money making aspect of maintaining a side hustle, but the fun factor is definitely needed too. If you are thinking about starting your own side hustle, make sure you pick something that you know you are going to be able to turn into a success. The more work that you are able to put into this side hustle, the more you will hopefully be able to reap from it in return. Think about the type of side hustle you would like to start, and find out the steps you need to take to get it off the ground now!