How to Find the Ideal Professional for Your Home Maintenance Needs
We've all been there – the time the guttering springs a leak in the middle of a deluge, the day the boiler gives up on the coldest day of the year or that time a winter storm wrecks the garden and you really don't have the time (or the inclination) to tidy it up yourself.
While all these household disasters are ultimately solvable, they can be stressful and, of course, extremely inconvenient – especially when you don't have a contact book filled with the addresses of the various tradespeople required (and even if you do, pinning one down to a fast response time and early appointment can often be very tricky).
And there's another thing: how do you gauge a good price without prior knowledge? And how do you compare different prices when getting one good quote is problematic enough?
What options do you have?
Well, perusing the local paper's ad section is a bit of a shot in the dark – after all, how do you know if the tradesperson who is advertising is good, honest and reliable? Asking Facebook for recommendations is hit and miss when people could really just be recommending a friend. Looking online can be like searching for a needle in a haystack – and you're back to the age old problem of response and appointment time. Word of mouth can be a good solution, but there's no guarantee you'll get any recommendations – and giving up and going the DIY route is time consuming and fraught with danger.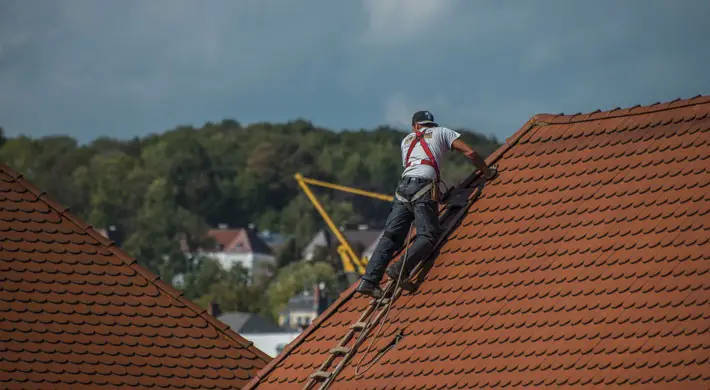 So what's the best thing to do?
Imagine if you could go somewhere online that showcased vetted tradespeople professionals in your area – and not just electricians, roofers and plumbers, but gardeners, locksmiths, glazers, computer technicians, pest controllers, cleaners, mechanics and more.
Imagine more if the prices were clear and apparent beforehand, so you could contrast and compare them and alleviate any worries about hidden charges and extortionate surcharges.
Then imagine if you could make the appointment of your choice there and then, online, without ever having to pick up a phone, send out a 'help me' message across your socials or waiting endlessly for a tradesperson to call you back (a call that, often, never comes).
Well, there is such a place. At the website Belfix you can find that tradesperson. You can reach the right contact and establish a final price in a matter of convenient clicks.
No more confusion, no more doubt, no more stress.
At Belfix, all costs are included, even transportation and there are no surcharges for work booked in for weekends or evenings – it's as open, honest and convenient as you could possibly want.
Better still, the array of tradespeople you can call on extends even further, to home movers, household appliance technicians, solar panel repairers, uncloggers, heating engineers and renovators. You can even call on ice cube delivery people or chimney sweeps, if that's your desire.
Finally, the stress is taken out of the household disasters that happen to us all. Maybe next time the gremlins strike, you'll try Belfix.