5 Reasons To Implement DBS Checks When Recruiting
Managing a business and finding ways to implement continuous business growth and expansion is tedious. The amount of paperwork and admin involved in running a business can be pretty overwhelming as well. What's more, when it comes to recruiting employees for your business, there's no doubt that you want the best for your business, which is why you should implement DBS checks into your recruitment process. While understanding DBS checks will be crucial in understanding how they can benefit your business, we have listed the five main reasons you should opt for these checks when recruiting new employees.
It's Cost Efficient
DBS checks allow you to safely and efficiently determine a candidate employee's background, and the small cost is far more affordable than enduring a bad hire. Therefore, these checks will ensure your company can save resources in the long run. Because employees are your business's most valuable asset, your business will benefit from thoroughly screening an employee's skills, background, and capabilities.
Avoid The Expense Of A Bad Hire
A bad hire is defined by an employee that turns out to be not as capable of their job role as the business assumed they would be. Because fraudulent resumes are a major worldwide problem for businesses, the only sure way to avoid a bad hire is by thoroughly screening candidates. The actual cost of a bad hire can be detrimental to any business, as you could be hit with wrongful termination lawsuits. Alternatively, you could be forced to endure the cost of ongoing salaries for an employee that isn't capable or skilled enough to handle their job role.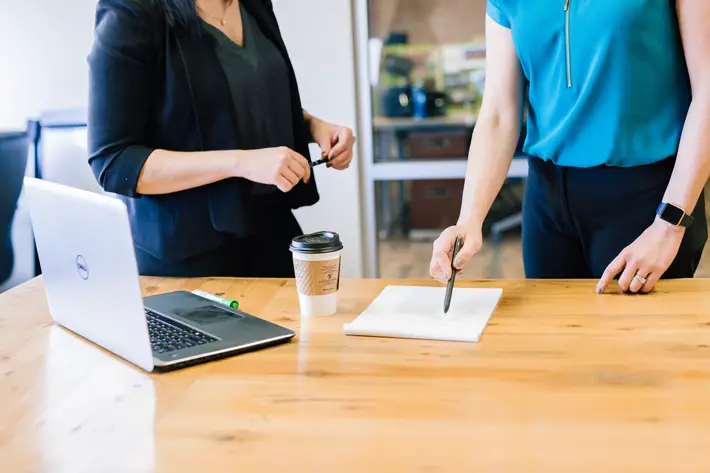 Improve Recruitment Efficiency
When posting a job vacancy for any role, there's no doubt that sifting through applications will be an exceptionally time-consuming process. Even though there are ways to narrow down the number of applicants, the best way to reduce the number of candidates that make it to the next step of the recruiting process is with a DBS check. This will enable you to determine which candidates are worthy of interviews, ultimately improving recruitment efficiency.
Reassure Candidate Employees
The knowledge that a business implements thorough background checks on all employees will ultimately provide your workforce with peace of mind. They won't wonder if anyone on the team has obtained their position unfairly or through fraudulent resumes. They won't be concerned about potential criminal activity within the business, ultimately ensuring a happy and productive office environment.
Online Options Offer Fast Convenience
DBS checks can be done online, which ensures absolute convenience for businesses of all sizes operating in any industry. As a result, there's hardly any reason not to opt for these checks when recruiting employees. Online options are fast and efficient, which will also ensure the recruitment process is always streamlined.
The number of benefits of DBS checks indicates that all businesses should implement the step in their recruitment process. Not only are they undeniably affordable, but these thorough background checks are also the best way to ensure your company recruits top talent with legitimate skills and qualifications.