Preparing Your Finances for Retirement
Preparing for retirement is smart because there are some financial and emotional factors to consider. You need to think about setting up a pension, find the best over-50 funeral plan, work out your expected income, and much more. If you plan carefully, it will allow you to enjoy a long, happy, post-work life. Here are some tips to help you.
Set up a Pension
Whatever your age, one of your priorities when planning for retirement should be to set up a pension plan. Start early enough, and there will be plenty of time for it to grow into a healthy income source.
Employees are automatically enrolled into a workplace pension as long as they meet certain criteria. Self-employed people need to make their own pension arrangements.
Another way of maximising your retirement would be to set up an additional pension pot or start making wise, long-term investments.
Decide When You Want to Retire
It's not possible for everyone to choose their retirement age. Personal circumstances or health concerns could take the decision out of your hands.
If retirement is still a long way off for you, think about when you'd prefer to retire, especially if you're thinking it could be soon.
You'll find an online pension calculator very useful when it comes to working out how much you need to save per month to achieve your retirement goal.
Estimate Your Pension Income
The average salary of working-age people is £30,800, but for a pension-age person in the UK, it will be around half that amount. However, it's possible to do some calculations and work out a more accurate figure.
If you're just a few years short of the State Pension age, you can request a State Pension statement. This estimates how much state pension you're likely to get. If you've got any savings or private pensions, divide them by the number of years you need them to last. The final figure gives you a good idea of your likely retirement income.
Look at Reducing Your Debts
Clearing or reducing your debts is crucial. Retirement often comes with a significant cut in income, so it's wise to clear as many of your debts as possible.
Dedicate your pre-retirement years to paying off your debts, and you'll have a better chance of enjoying your retirement years without money worries. One option could be to withdraw a lump sum from your pension early but don't take such a step without speaking with a financial adviser first.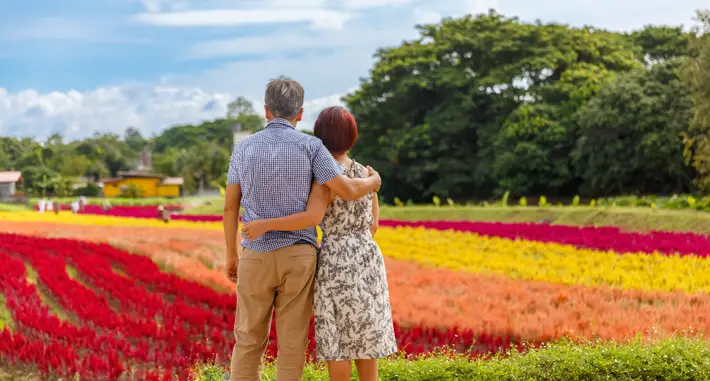 Make a Budget
Drawing up a budget will help you prepare for the next chapter in your life. Your retirement income is likely to be lower than you're used to, and a budget will help you adjust.
Prioritise obligations such as housing costs, utility bills, and essential food items before working out your weekly entertainment allowance. Consider downloading a mobile banking app, as it can make tracking your income and expenditure much easier.
Prepare for Retirement Emotionally
Retirement can seem like heaven with more free time and not having to go to work, but it can be challenging to adjust to. Retirement means no routine, the risk of isolation, and a loss of purpose.
Alongside your financial preparations, spend time thinking about how you will stay mentally healthy in retirement. Work out how you'll give your days a sense of structure. Plan an enjoyable routine and make the effort to socialise with work friends.
Here are some more ideas on how you can stay well mentally:
● Exercise regularly
● Plan activities to look forward to
● Join local groups
● Set out a daily/weekly routine to keep a sense of purpose
● Keep in contact with friends regularly
Make a Plan For Stopping Working
It is possible to ease your way into retirement rather than cutting your hours from full-time to zero straightaway. Semi-retire for a few years by reducing your working hours or find a part-time job. Either of these strategies could make it easier to adjust to full retirement, both financially and mentally.
If you think that giving up work altogether is not for you, take retirement as an opportunity to pursue goals you've never had time for before.
Invest in Line With Your Goals
It is possible to invest well into retirement, but there's nothing wrong with reassessing your portfolio in line with your new requirements.
In retirement, your investments may be a major source of income, so you might want to switch to options that offer steady, measured returns rather than high-risk investments. Before making any changes, you should also get professional advice.
Organise Your Estate Planning
Estate planning is not directly related to retirement, but it would be sensible to ensure your affairs are in order by the time you retire. You should be able to reduce excessive tax bills and maximise how much of your assets your loved ones can enjoy after you're gone.