The Mirror Crack'd – Review – York Theatre Royal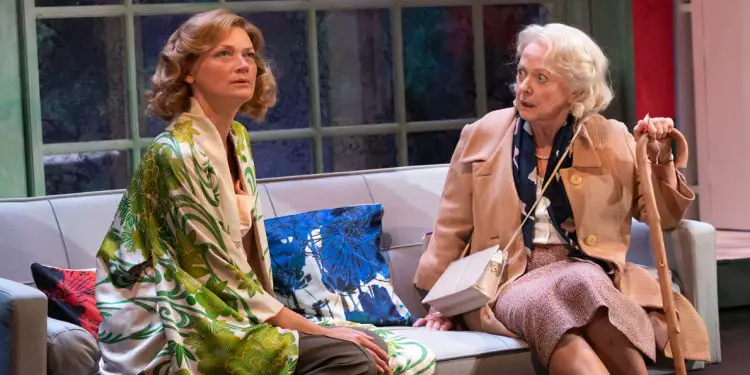 By Karl Hornsey, October 2022
It was no surprise to see the Theatre Royal in York packed out for the opening night of Rachel Wagstaff's adaptation of Agatha Christie's The Mirror Crack'd. As a nation, our fascination and love of a good whodunit – and nobody does a whodunit quite like the Queen of Fiction herself – remains seemingly endless, and in this case Wagstaff's version comes almost 60 years since the novel was originally released.
It's also the only Miss Marple to be given the box office treatment, with Angela Lansbury and Elizabeth Taylor among the stars of the 1980 film. As such, the story is relatively well known, but Wagstaff has achieved something special with this adaptation, bringing it up to date and mining the depths of its emotional strands, while remaining relatively faithful to the source material and ensuring that die-hard fans will approve.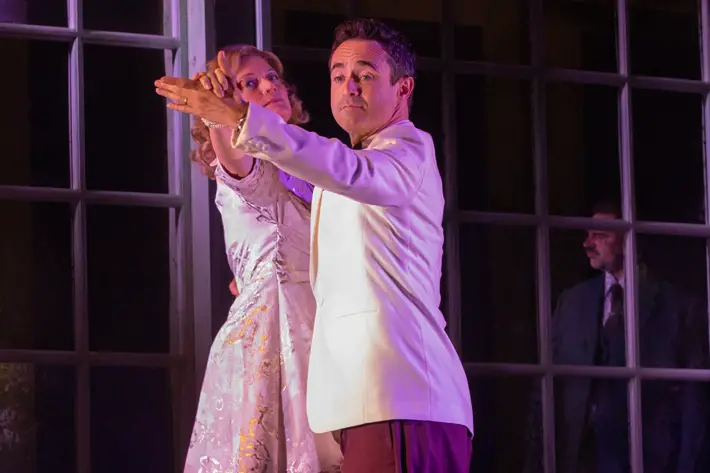 "Gets the balance just right"
While I'm an avid fan of all things Poirot, I've never been that into Miss Marple, finding the Margaret Rutherford depiction too comedic and over the top, and the modern iterations all style over the substance, but the 'real' Marple in my eyes has always been Joan Hickson. Therefore, saying that the star of this show, Susie Blake, reminded me very much of Hickson, is a high compliment indeed. There's more of the Rutherford one-liners and dark humour in this portrayal as well, but there's nothing wrong with that. Blake conjures up Marple's frustration at being confided to her house to start with, following a fall that results in a sprained ankle, but it's her relationships with all of the cast that really drive this production along.
And it is a large cast, seemingly too large at times, with a whole lot going on when all 12 of them are rushing from here to there on stage, but Blake pulls them all together, and especially in her scenes with Oliver Boot's Chief Inspector Craddock, and the outstanding Veronica Roberts as Dolly Bantry. Boot gets the balance just right with his character, playing the traditional clueless police figure with good grace, while Roberts gets many of the best lines and is a wonderful counterpoint to her friend Miss Marple.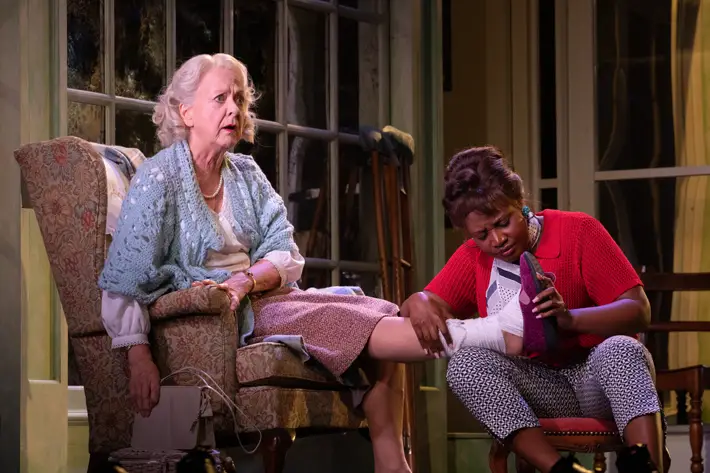 "Quality night out"
While both of those are relatively light characters, there's also no shying away from some of the more serious themes in the novel, and many of those centre on the glamorous Hollywood actress Marina Gregg, played by Sophie Ward. Without giving anything away, the tragic elements of her life and her back story are pivotal to the production, and Wagstaff's adaptation again finds the right balance in bringing the comedic and the serious to the fore in equal measure.
There's a lot packed into this production and there's no question it will appeal to Christie fans, lovers of crime fiction in general and, most importantly, anyone simply wanting a quality night out at the theatre, thanks to some fine performers and a very polished adaptation.
'The Mirror Crack'd' is at York Theatre Royal until 8th Oct, then continues touring