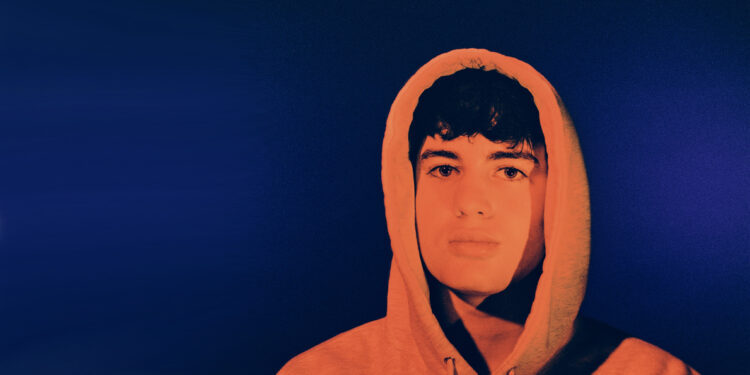 From Leeds, fusing the worlds of R&B, rap and alt-pop…
NAME: Cole LC
HOW LONG HAVE YOU BEEN PLAYING MUSIC?
I've been creating music since I was 12/13. Started with writing bars and rapping but I found my voice in singing when I started busking weekly in town and fell in love with it
ANY PAST BANDS OR COLLABORATIONS WE SHOULD KNOW ABOUT?
A collaboration you need to know about is Col3trane and Ebeneezer with their tune 'Stats'. I remember becoming a fan of Col3trane when I was 13. Me and my mum went to go see him perform, before that I didn't know who he was but the performance he put on made me feel it properly and his music resonated with me. This tune has been on most of my playlists for a few years now, so safe to say it bangs
GIVE US 3 REASONS WHY WE SHOULD TRACK DOWN, LISTEN AND DISCOVER YOUR MUSIC?
The three reasons to take in my music is that it's all real stories from me and my city and we've not had a voice on a mainstream level to portray the things we need to say. So it's an insight on the north if you're not familiar with us. Number 2: I don't feel like I make music like anyone else, so my tunes come fresh and don't sound like I'm emulating anyone. So me on your playlist won't get boring if I don't say so myself, hahaaa. Finally, number 3: You can probably relate I try to write from a human stand point so the butcher, bus driver and bin man can also get litty with me and my music, not just a set type of person.
WHERE DO YOU SOUND BEST – FESTIVAL, CLUB, BEDROOM – OR SOMEWHERE ELSE?
I think I sound the best in my bedroom for now because it's my own space and I can give it some properly. But I'm sure when I experience festivals my answer will change!
WHAT WAS YOUR FIRST DOWNLOAD?
My first download on my phone was 'What's the Score' by Ady Suleiman. I remember busking that song every weekend.
SO, WHEN IT ALL GOES RIGHT AND YOU'VE GOT A BOTTOMLESS PIT OF MONEY AND LONG QUEUE OF HANGERS-ON, WHAT WILL BE YOUR BIGGEST MUSICAL INDULGENCE?
I'll definitely indulge in trainers. I plan to have a crazy collection. I've got my eye on a few, but time will tell if we ever meet. Also, I wanna build a studio in my area and surroundings and let local talent write and record for affordable prices with producers and colleagues that won't let them down and put the younger generation on.
WHAT ARE YOUR MUSICAL GUILTY PLEASURES?
My music guilty pleasure is definitely Justin Bieber, but I don't even think it's a guilty pleasure anymore.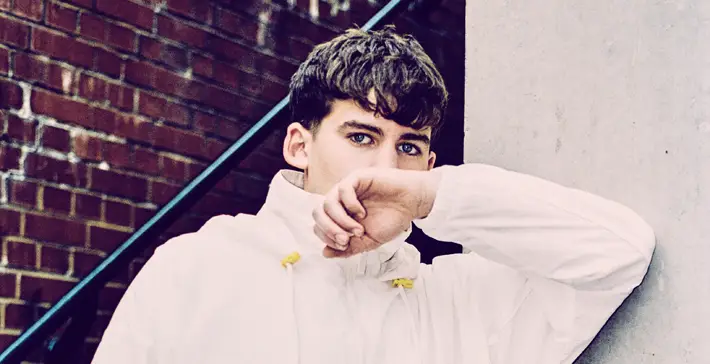 WHO ARE YORKSHIRE'S FINEST IN CULTURE, SPORT AND MUSIC?
There's soooo many people who are culturally influential in Yorkshire, but musically I'd say Cleve Freckleton. He's been working with me since the very start. I went to my first studio with him and he pushed me to do what I do now and he has had that impact on many different people .
NAME YOUR SUPERGROUP – WHO'S PLAYING WHAT, WHO'S ON VOCALS AND WHO'S YOUR BEZ?
My supergroup is Billie Eilish, Wallie the Sensei, Mike Skinner, John Christian-Uriah from Tortured Soul and myself, Cole LC. Me, Billie and Wallie on vocals and John and Mike on production and backing vocals. If that doesn't sound like a supergroup I don't know what does.
GO SEE THIS FILM: Baby Boy.
GO READ THIS BOOK: Rich Dad, Poor Dad.
GREAT LOST ARTISIT: Pop Smoke.
LONDON, L.A. or LEEDS?: Leeds!
AND FINALLY… AS YOU LEAVE THE STAGE, WHAT ARE YOUR PARTING WORDS?
As I leave the stage my parting words are "bye ily".
For more info visit: instagram.com/colelc