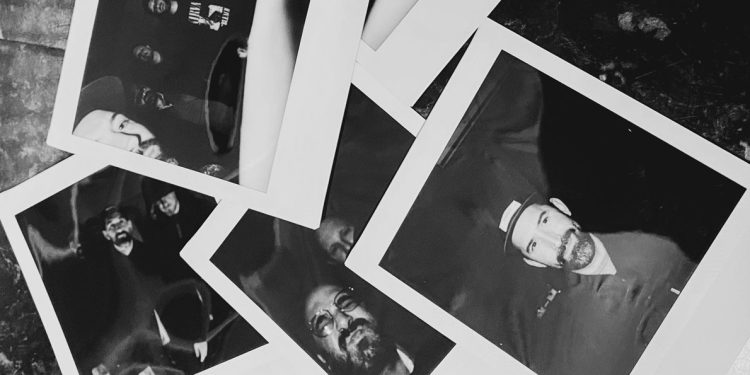 Bradford-based misery with noise rock and nowave leanings…
YOUR NAME: Charlie.
BAND NAME: Care Home.
WHAT DO YOU DO/PLAY? Guitar.
HOW LONG HAVE YOU BEEN TOGETHER AS A BAND/PLAYING MUSIC? 4 years? The Covid year doesn't count, so 3 really.
GIVE US 3 REASONS WHY WE SHOULD TRACK DOWN, LISTEN AND DISCOVER YOUR MUSIC?
1. Your peers will be jealous at how cool you are.
2. We want your money.
3. You never know when you'll die.
WHERE DO YOU SOUND BEST – FESTIVAL, CLUB, BEDROOM – OR SOMEWHERE ELSE?
Probably at one of our own shows. Festival sound is often a gamble.
WHAT WAS YOUR FIRST…
RECORD? 2nd hand copy of Born in the USA by Bruce Springsteen.
CD? Nevermind by Nirvana.
DOWNLOAD? I think it was the Escape From New York soundtrack off iTunes because it was half the price of the CD.
SO, WHEN IT ALL GOES RIGHT AND YOU'VE GOT A HUGE QUEUE OF HANGERS-ON AND A RIDICULOUS MANSION, WHAT WILL BE YOUR BIGGEST INDULGENCE, MUSICAL OR OTHERWISE?
A panic room.
SO, WHEN IT ALL GOES WRONG AND YOU'VE ACRIMONIOUSLY BROKEN UP CITING HUGE MUSICAL DIFFERENCES, WHAT DO YOU FALL BACK ON?
The generosity of others. Until they get sick of you, obviously.
CITE SOME INTER-BAND MUSICAL DIFFERENCES…
I have a 17-hour playlist of yacht rock, 70s / 80s era AOR and disco. I'm fairly confident no-one else in the band would particularly enjoy that.
WHO ARE YORKSHIRE'S FINEST IN CULTURE, SPORT AND MUSIC?
Culture – Alan Bennett.
Sport – Paul Sykes.
Music – Black Lace.
NAME YOUR SUPERGROUP – WHO'S PLAYING WHAT, WHO'S ON VOCALS AND WHO'S YOUR BEZ?
ABBA-style holograms of Bez playing all the instruments, plus a Bez on vocals, with the real Bez dancing to it.
GO SEE THIS FILM: Pearl.
GO READ THIS BOOK: Low Life by Jeffrey Bernard.
GREAT LOST BAND/ARTIST: Iron Curtain.
WOULDN'T BE CAUGHT DEAD SUPPORTING: We'll support anyone, we're not snobs.
LONDON, L.A OR LEEDS?:
London is overrated. Don't know much about LA. Korean fried chicken is popular there but you can get Korean fried chicken in Leeds. So Leeds.
AND FINALLY… AS YOU LEAVE THE STAGE, WHAT ARE YOUR PARTING WORDS?
Kony 2012.
Care Home perform at an all day festival collaboration between Bradford based promoters Endless Hum and Leeds' Dirty Otter, a celebration of left-field artists from around the country in one of Leeds' finest venues; The Belgrave Music Hall on Saturday July 15th.
For more info on Care Home visit: carehomeband.bandcamp.com