Bryan Adams – Live Review – Harewood House, Leeds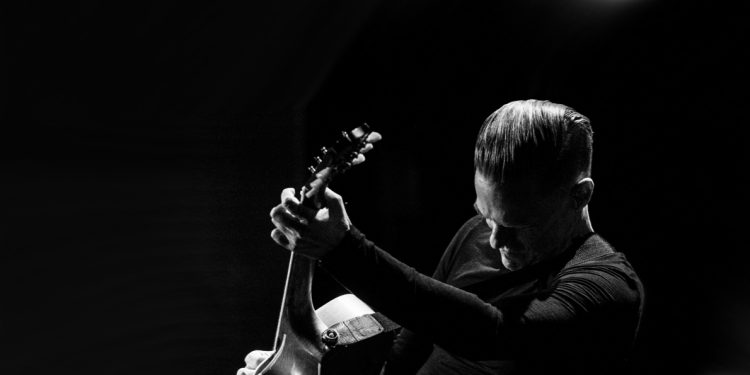 By Victoria Holdsworth, July 2022
You could not have asked for a more beautiful day, or setting, to welcome one of Canada's most famous sons to Yorkshire, as Bryan Adams stepped out on stage to deliver his So Happy It Hurts tour.
After a small build up, the now 62-year-old rocker, dressed in his trademark white T shirt and jeans took to the stage to huge applause and ripped straight into the classic Americana sounding, 'Kick Ass', which saw crowd eruptions of epic proportions, and the dancing didn't stop until the last note of the night was played. The catchy opener was quickly followed by the classic, 'Can't Stop This Thing We Started', from Adams' 1991 album Waking Up the Neighbours, and I have to say that the bar has already been set pretty high, with the perfect fluidity of musicianship on show tonight already, and we are only two songs in! Adams' rasping vocals lending to some amazing extra riffs from the extremely talented Keith Scott on lead guitar.
Going right back to the early days of the critically acclaimed album, Reckless, released back in 1984, he completely lost himself in the cracking tune of 'Somebody', which sounded perfect note for note, and it's great to see him still sing these older tunes with as much passion and gusto as he did back then. This really was a standout song for the night, and whisked me straight back to my tape recording days of youth.
With his slicked back hair, and impish grin, Bryan exclaims: "What a perfect day it is to have a rock and roll show" offering apologies for the past two years of sh*t. He tells his masses that there are a lot of songs to get through this evening, then randomly asked his attentive followers how far and in which direction Huddersfield is from here? He of course is met with some comedic jeering, and looks of bewilderment, before explaining that his great grandfather was from there, and he was thinking about paying it a visit. After that admission, it was quickly forgiven, with non-stop back-to-back hits from his decades spanning career.
"Absolute crowd lifter"
Bringing things right up to present day with 'Shine A Light', from the 2019 album of the same name, this is definitely a driving tune, and the crowd lapped up every beat, and for most of the set thus far, you are actually hard pushed to hear Bryan Adams as the collective voices are just phenomenally overpowering.
As the heat began to rise, he brought things down with the another 80's soft rock classic, 'Heaven', which is one of the better power ballads out ther. Again the crowd's singing managed to eventually stop Bryan singing as he just orchestrated his crowd, looking genuinely taken aback, before joining them to finish it off, exclaiming: "Wow you guys can really sing, that was amazing everybody, thank you!"
'Go Down Rocking' is just an anthem in itself, with its punk drum beat thumping in the background, the guitar work again from Scott is just exquisite.
Whilst we are bouncing around the many genres and decades of his past song books, he explains that the next song was written at the tender age of just 24, and not only is 'It's Only Love' one of the best songs of the 80s, he duetted on it with the legend, Tina Turner. He tried to kid the crowd on that she was about to come out, but the song sounded just as good without her. What a tune!
The next two tunes have briefly been introduced by Adams as a 'bit of rockabilly.' 'You Belong To Me' is very Buddy Holly inspired, and will implant an ear worm into you that will take days to shake, as will 'I've Been looking For You', from his most recent LP, So Happy It Hurts.
Classic Adams again with the unmistakable, 'The Only Thing That Looks Good on Me Is You'. Another absolute crowd lifter, and trust me they really cannot get much louder or active, so sensing everyone needs a breather, he chats about the next song he is about to play is from a film called, Spirit: Stallion of the Cimarron, in which he also was the voice of the horse, as well as providing this rather rocking Disney-esque song, which was quite cute, and showed a vulnerability to his voice that I have not heard before.
'When You're Gone' was another force to be reckoned with, and who needed Mel C when you have all these crazy loud Bryan Adams fans packed into Harewood House?
It was about that time in the set that I was dreading. You know which song I mean, and don't pretend that you don't. As much as I like Bryan Adams, spending 16 weeks at number one with, '(Everything I Do) I Do It for You', was a tad overkill for myself, but the crowd took it in their stride. I must admit, it was good to hear it live, rather than being on repeated play everywhere for months on end.
'Back To You' was played with a raw captivating swagger and beauty that only Bryan Adams and the likes of Jon Bon Jovi can pull off. This was a perfect tune for an open air gig, with its festival anthemic vibe.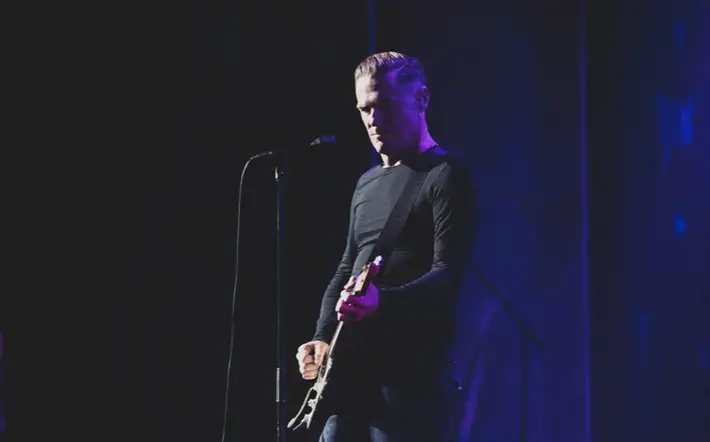 "Impressive"
'18 Til I Die' was electric, and was sharply executed with some real rocking attitude, which set things up perfectly for 'The Kids Wanna Rock' and 'Summer of 69', making you feel like a time capsule had been smashed open all over the stage, before ending the set on, 'Cuts Like A Knife', with its classic brat pack movie soundtrack flavour, raw emotive heartbreak lyrics and rousing chorus. It left everyone on a high.
A quick few minutes, and Adams returns to the stage, with an eclectic encore, starting with 'So Happy It Hurts', which is again another worm which will burrow into your musical ear, as it soaks you in pop infused rock, and some dreamscaping lyrics. It shows his ability to pull forward his old sounds and make them into newly woven songs which are very pleasing to the ear.
'Run To You', another favourite from my younger days, never fails to make your spine tingle with that iconic intro of fuzzed out guitar wail, and for me was easily the best song of the night.
A Frankie Valli cover next with a modern guitar version of 'Can't Take My Eyes Off You', which he made his own. It was a thank you to his adoring fans who had been sweltering with the heat and the effort that they had solidly put in for around two hours.
Pulling out his mobile phone, Adams starts to record the faces stretching out for miles in front of him, as dusk is falling, the screen on stage reflects back the scene he can see, as he urges everyone to light up their phones as he delivers 'Shine A Light', with an impressive quick medley of 'All For Love', originally recorded with Rod Stewart and Sting for The Three Musketeers film back in 1993. It rounds off the evening perfectly.
There was such a relaxed and feel good factor about every moment of this gig, and I am glad I finally got to see the man perform live after following his music endeavours for so long. Bryan Adams is my musical comfort blanket, and this performance made his songs sound timeless.