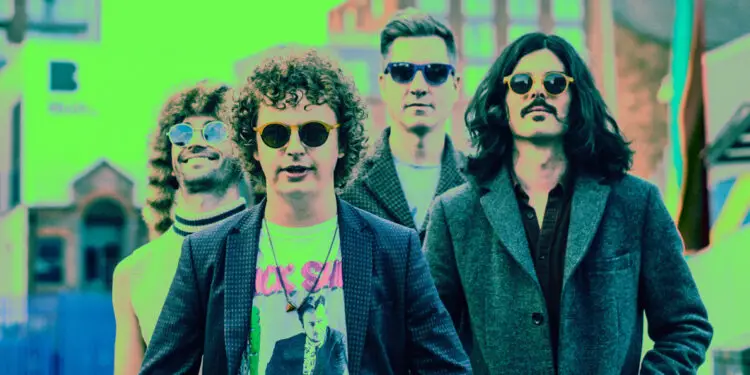 Wonky fizz-pop from Liverpool – here's Chris from Silent-K
What is the title of your latest release, and what does it mean to you?
New single is called 'Doorstep'. It's a party starter about having a good time within the distractions of modern living. Seems to be a reoccurring theme for my writing at present.
What was the hardest part about putting this release together, and why?
The struggle of the independent artist is real! Trying to release quality material into the world without any real insight of how the industry truly operates. I'm a songwriter / musician / creative, I don't know the business side; I'm stumbling in the dark getting our music out. I write the songs, front the band, shoot / edit the videos, design the merchandise, book the gigs. It's down to me to keep the band evolving. If it wasn't for people like Ross Orton and Andy Wilson, I wouldn't stand a chance making my music a tangible reality.
Who produced the release and what did they bring to it?
Andy Wilson produced this track. He was producing the album with me. The man is famous and greatly admired in Liverpool for his relentless love of music and passion for bringing artists' visions to life. He's one of the most inspiring people I know and has been a guiding light in my creative career since I was a child. So much positivity and he gave everything to everyone he worked with. Since his passing during lockdown, half-way through the album, I had to pick up the pieces and try and move forward on my own. If it wasn't for the legend that is Ross Orton offering to take the project on it would have bitten the dust. Ross mixed 'Doorstep' and our previous release 'Nice House'; he's an absolute magician in the studio and knows how to bring the party. The sounds he gets on the drums are just godly! I'm so made up he's involved now and I'm proud to call him a friend. You should check his work out with Working Men's Club, Todla T and She Drew the Gun. The man's a true knight of the sound table.
What do you want the listener to take away from listening to your music?
Anything; if you feel something or are moved by my music then that's a buzz. I write what pops in my head and mould it to what feels right instinctively. I'm not consciously taking it any further than that. Maybe that's selfish for an entertainer but the creative process of writing and finishing a song is the real pay-off for me. The mind-blowing bit is seeing all these new people turning up at the shows to hear these mental songs you've made. If I can inspire, enthuse, reassure, or comfort anyone in any way with my music then it's worth all the time spent wrestling it.
How does a track normally come together? Can you tell us something about the process?
It can start with a melody that pops in your head or a funny coupling or rhyming of words I hear or read or a dilemma / injustice you encounter. Usually something that clicks enough to get me curious to follow it through. I also get songs from riffs I stumble across on the guitar but mainly for me it starts in my brain.
Which bands / artists have influenced you the most since you started the band, and why?
Talking Heads, the New York punk scene, Funkadelic and (oddly) George Michael were the original sounds I drew from at first. I'd just spent a week in New York crashing in Soho somewhere at Yoko Ono Lennon's Studio. I didn't realise at the time, but the city got in my head and as soon as I got back to Liverpool, I had all these song ideas in my brain, so I went to work on them straight away with my bezzy Dave McCabe who I co-founded the original band with. We had a full live set in the space of a few months. At present I'm loving Shaun Ryder's solo album and lots and lots of Afro funk! I just spent a month in the jungle in Asia; the jungle at night comes alive and is super percussive.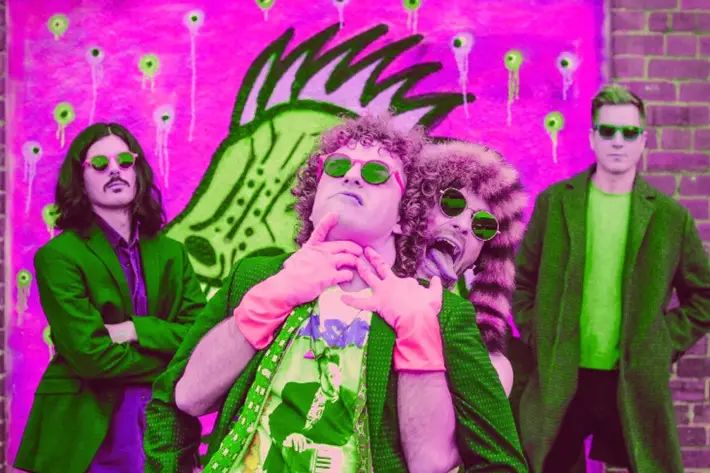 Which countries would you like to tour? And are there any standout venues you'd like to play?
I've had a little taster of touring in Europe with Fat White Family so it would be good to get back out there – venues and promoters look after bands more out there. I've never played Germany though, and I love it out there, especially Berlin. But to be honest I'm just into playing and if we can make it work then we'll be there ready to burn!
If you could pick one track for our readers to listen to, to get a taste of your music, which one would you pick, and why?
'Doorstep'. Go treat yourself. It's a real odd song but in a good way; It kicks sh*t too! There's substance in the lyrics but there's enough in the music for you to just make shapes.
What ambitions do you have for the band and your career?
We want to conquer the north of England on our Spring HEAVY-K tour and then do the same in the rest of the UK on the album tour in the autumn. If we can build the same following around the country as we have in Liverpool, we'd be happy with that. It's all about playing live, travelling around and meeting people. More gigs, more albums and on and on!
Finally, as you leave the stage, what are your parting words?
MUSIC AND MEDITATION WILL SAVE THE WORLD. ONWARDS. LOVE!
For more info visit: facebook.com/thisissilentk