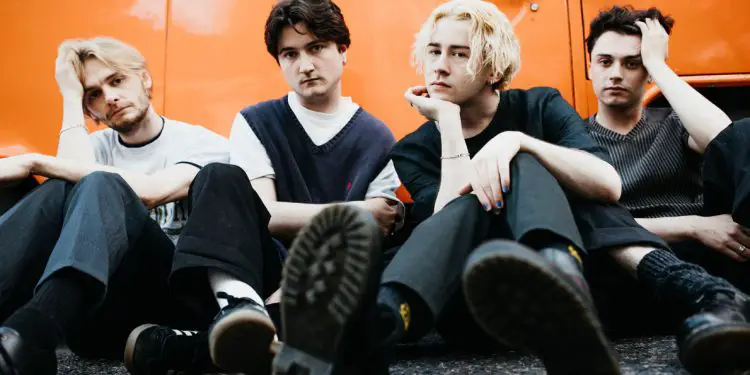 Vibrant alt-rock from Drogheda – here's Barry from modernlove
What is the title of your latest release, and what does it mean to you?
Our new EP is called 'Oh My Mind'. We called it that as we felt it summed up the entire EP, which is about being fed up with the many different ways in which your mental state can impact you, whether that be through relationships, social interactions or just day to day living.
What was the hardest part about putting this release together, and why?
To be honest, this EP was the easiest release we've ever had. We knew we loved the songs, and we had them all completely written before going to record them, so the whole process was extremely fun and easy to complete. The hardest part was probably waiting for it to come out.
Who produced the release and what did they bring to it?
We do a lot of the initial production ourselves, which gives us creative control over the song and where it needs to go sonically, then we bring it to people who are a lot more talented than us like Tom Leech and Adam Redmond who both worked on the new EP. They both just elevate our sound so much in terms of dynamics.
What do you want the listener to take away from listening to your music?
I think it's important that people feel as though they can take whatever they need to from our music. I wouldn't want to tell anyone what they need to feel when listening, but hopefully people can feel like they're not alone in dealing with mental health struggles when listening to us. Everything we make is totally up for personal interpretation.
How does a track normally come together? Can you tell us something about the process?
All four of us write the music together, so a song will always start with one of us writing something alone on a laptop, and then showing it to the rest of the band. If everyone likes it, we all work on it together in someone's bedroom. It's all very DIY, which is how I think most young artists write these days. We're not really a "jam out an idea" kind of band.
Which bands / artists have influenced you the most since you started the band, and why?
Artists like Foals, Bombay Bicycle Club, Prince, Michael Jackson and the 1975 were huge influences on us initially. We're also really inspired by bands like Taking Back Sunday, Blink 182 and loads more early 2000s stuff.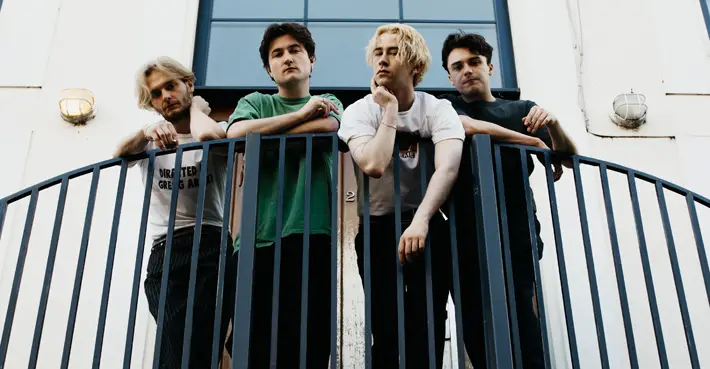 Which countries would you like to tour? And are there any standout venues you'd like to play?
America would be an absolute dream. It's always seemed like another world to us, and we could have never imagined playing there a couple of years ago. A venue like the Music Hall of Williamsburg would be ideal.
If you could pick one track for our readers to listen to, to get a taste of your music, which one would you pick, and why?
'So Long See You Tomorrow' by Bombay Bicycle Club. It's not our song but I think it has a little bit of everything we do in it.
What ambitions do you have for the band and your career?
We've always just wanted to make a living creating and playing the music that we write. As long as we can do that, anything else that may happen is a bonus.
Finally, as you leave the stage, what are your parting words?
Please come back again.
For more info visit: facebook.com/modernloveband
images: Dan Harris