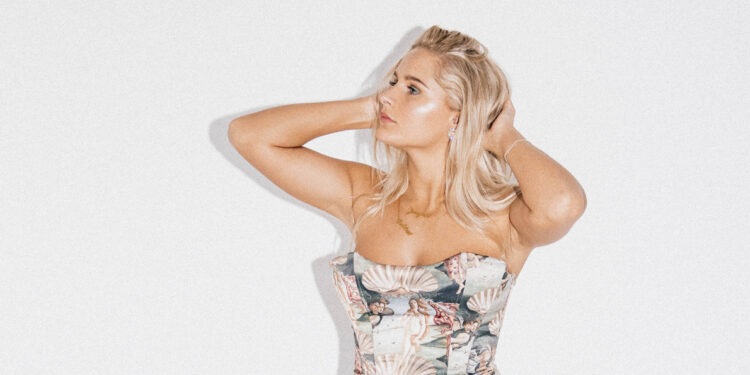 Sweet melodies, uplifting beats… from York
What's the title of your latest release, and what does it mean to you?
'Letters (Acoustic)' – this song means so much to me I travelled over to Copenhagen to work with Cutfather and then KiD RAiN worked on this acoustic version! I love how this song can mean different things to different people, for me this song is for anyone who let go of their past and got over an ex.
What was the hardest part about putting this release together, and why?
I flew to Copenhagen to record the vocals during Covid and we worked on the rest remotely. It can be hard to inject that emotion and energy when working in different countries, but I'm so happy with how it came out.
Who produced the release – what did they bring to it?
I collaborated on 'Letters' with the producers and songwriters Cutfather (Little Mix, Becky Hill), Moa Pettersson Hammar (Ava Max, Sam Feldt), Scott Quinn (KSI), and Jeppe London. What an incredible team! I love how modern and fresh the production came out, it's exactly what I love about pop music.
What do you want the listener to take away from listening to your music?
Ballads are what I truly love. How it can make you cry or give you that feeling of happiness. Ultimately I want people to be able to feel like they can relate to the lyrics and feel like a shoulder they can rest on. We all go through such similar experiences in life that I want people to feel like I'm there for them through the music.
How does a track normally come together? Can you tell us something about the process?
I'm a singer first, growing up performing covers and busking. So I'm so lucky that I get to collaborate with the most incredible songwriters to make my vision come to life. I'm speaking to different producers and songwriters all the time who share new ideas with me, then we head into the studio to collaborate on vocals and put my stamp on it.
What band/artists have influenced you the most since you started this project, and why?
Mimi Webb has absolutely smashed it, and came from TikTok just like me! Watching her rise has inspired me so much. Billie Eilish is my ultimate pop star and I just think she is incredible, the range of music she puts out is breathtaking and yet always authentic to who she is and what she represents.
What countries would you like to tour? Are there any standout venues you'd like to play in?
I'd love to travel wherever the fans would want me. Europe, America, Australia, everywhere! I'd love to start it off in the UK where I'm from though of course. Doing a big headline show in London at Shepherds Bush Empire or something would be cool!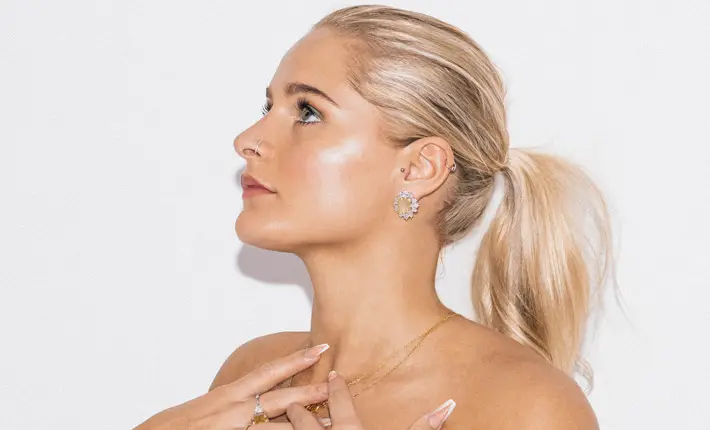 If you could pick one track for our readers to listen to in order to get a taste of your music, what would you pick, and why?
'Good Without' by Mimi Webb was a song that really resonated with me, breakup songs just get to me!
What ambitions do you have for the band/your career?
I want to keep releasing singles and putting out more music, it's still really early days. My first headline shows have just been announced and the VIP tix already sold out which I can't believe! Just more more more!
Finally, as you leave the stage, what are your parting words?
The support you all give me is the reason I wake up smiling, I love you all :heart:
For more info visit: tiktok.com/@livharlandmusic