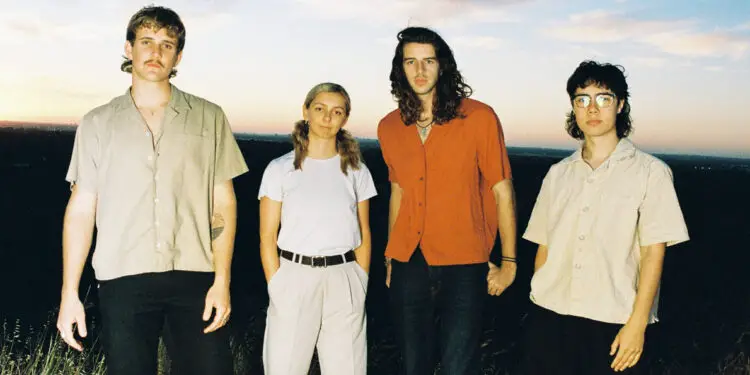 Aussie space rock, heading to these shores – here's vocalist and songwriter Caleb…
How did you get the title of your latest release 'It's Been a Long Day', and what does it mean to you?
The song is pretty sad to be honest, haha. There's a deep sense of resignation and dejection in the lyrics and the line "It's been a long day" is how the song starts. It's sort of a sigh in word form so I think it sets the tone.
What was the hardest part about putting this release together, and why?
It took a long time to put the song together, there are so many little parts to it and the more we built this sort of cinematic sounding song the more we wanted to add. I think figuring out where to stop was probably the biggest challenge we had with song, sometimes more is less I suppose.
Who produced the release – what did they bring to it?
This one was produced by our long time friend and producer Dave Parkin from Blackbird Studios, he brings lot's to every song we've made with him. I think the two things he does best are allowing us to explore any idea we want to its completion or scrapping and truly understanding where we want to go with the song even if we can't articulate it yet.
What do you want the listener to take away from listening to your music?
Honestly I want them to feel however they want, once it's out into the world it's really everyone's little soundbyte to have. I guess with this song if people feel grim for the first 2 minutes and get swept up into the bridge and outro I'd be pretty happy.
How does a track normally come together? Can you tell us something about the process?
Usually I'll work away at a bunch of demos and rough song ideas and go through a process eliminating those I don't think have much potential. From there I'll bring it to the band and we start building on it together either on our own or in a room. In some ways it still feels like a new process and I think it's still evolving because of that.
What band/artists have influenced you the most since you started this project, and why?
That's changed a lot over the last 6 years. When we first started we were listening to Arctic Monkeys, Kings of Leon, The Strokes, to name a few. We all love and listen to a lot of music that all has its influence in some way. I listened to almost nothing but Phoebe Bridgers while writing this record so she's definitely had an impact on me.
When the world is back to normal where would like to tour, and why?
The UK and US for sure! It's this crazy dream for a band from west aus to be able to play on stages in cities like London and to think we finally get to do that is truly amazing for us.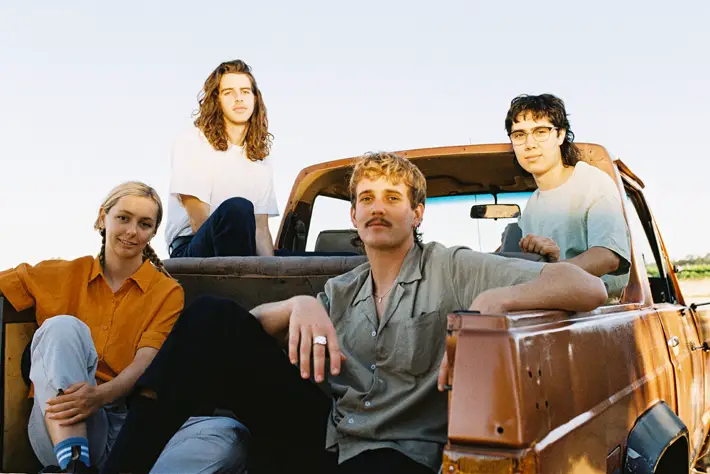 If you could pick one track for our readers to listen to in order to get a taste of your music, what would you pick, and why?
Probably Booster Seat! It's really my favourite to play for crowds, I think the whole band nailed their parts and it came together so well. I'm extra proud of that one.
What ambitions do you have for the band/your career?
It feels like the goalposts for that question are always shifting in our minds. There are some future goals like playing Ally Pally or MSG but if we can get more people to listen to our music each time we put it a record or single out and sell a few more tickets than the last time we were in town then we're happy.
Finally, as you leave the stage, what are your parting words?
Thank ya very f**ken much!
For more  info visit: spaceyjane.com.au