A Q&A with Fire the Humans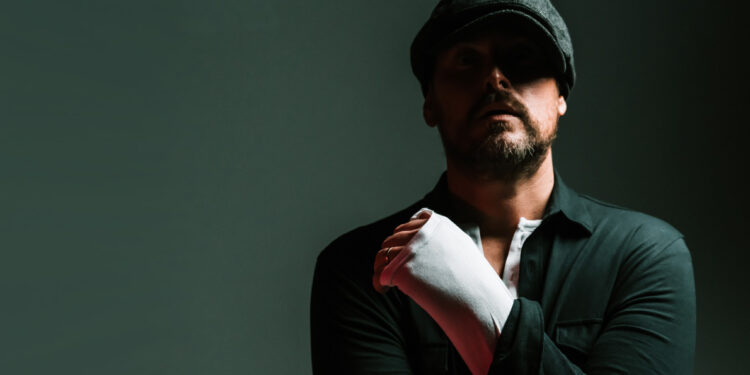 Anthems, hooks and a falsetto rasp, from St Louis, Missouri…
What's the title of your latest release, and what does it mean to you?
'Can't Stop' was an incredible song to write and record, ultimately pulled from an experience in my life. There's a discomfort to looking back at a failed moment in a relationship. Coming to the conclusion that you wish they'd come back and start over. Do things right the second time. Everyone can relate to this uncomfortable moment.
What was the hardest part about putting this release together, and why?
The first verse melody I wrote just wasn't doing it for me. I wrote the chorus immediately and knew it was a hit, but the verse just wasn't there. I went home and unplugged. Started from scratch and rewrote the lyrics and melody. The moment it rolled off my tongue, I knew it was right. It was hard at first because, as an artist, I try to tap into a moment and tell a story with a great melodic hook. When it wasn't there after recording it the first time, it can feel challenging. Great news is, we got the right one down!
Who produced the release – what did they bring to it?
I am lucky to have worked with .j from the Toybox. He is a multiple Grammy Award winning producer with projects like Kelly Clarkson, Motley Crüe, Dolly Parton and many many more. He can add Fire the Humans to that list as well. He has an incredible ear and is really underrated in the musical game, even with Grammy wins. The guy takes my ideas and is able to somehow bring them to a new level. Sometimes suggesting a different cadence, sometimes asking me to sing it clearer, the music production is second to known. Very underrated, and we've recorded many songs together.
What do you want the listener to take away from listening to your music?
The song writing. It all comes down to the song. I take pride in putting out quality art. Not just throwing sh*t out that songs like everyone else or repeating the same path, like many others do. I like creating music out of thin air and the art of song writing comes across to the highest level. I want people to appreciate everything that goes into writing a great song like 'Can't Stop'.
How does a track normally come together? Can you tell us something about the process?
I typically start with a catchy melody. A hook that sticks in my head. Once the hook is there, I start to build a round it. Mumbling words to string together for a path. Creating the flow and cadence is important. Than writing the words based on a feeling that I get from everything.
What band/artists have influenced you the most since you started this project, and why?
I like a wide range of influences. Everything from a soulful groove like Rival Sons, to old school Prince. Mixing those together gives me a sound I call Fire the Humans. Both very different from each other, but also 100% soulful, original and right in the pocket.
What countries would you like to tour? Are there any standout venues you'd like to play in?
United States, Europe, Ireland, Japan and many others. I love to perform, so to play some of the larger venues and watching the incredible crowds sing back from all over the globe would be great.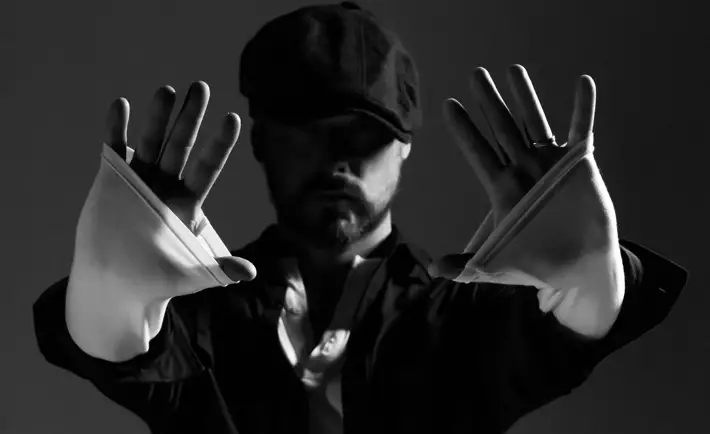 If you could pick one track for our readers to listen to in order to get a taste of your music, what would you pick, and why?
'Can't Stop' is the new single and I'm absolutely in love with it. It's just a great song. The writing, the production, even the music video is top notch. Very proud of this one to say the least. I even recorded a "stripped version" of Can't Stop to release mid-December.
What ambitions do you have for the band/your career?
As an artist, I just want to create. No boundaries, labels, restrictions. No fences to keep things in. As long as God gives me the ability to write, sing and perform, I believe Fire the Humans will be here forever.
Finally, as you leave the stage, what are your parting words?
When I say "thank you", there are no words to describe how genuine I'm being. I'm truly thankful that people want to support my dream, to sing my music, spend their time being there etc. When I say thank you…. I mean it. Thank you.
For more info visit: instagram.com/firethehumans