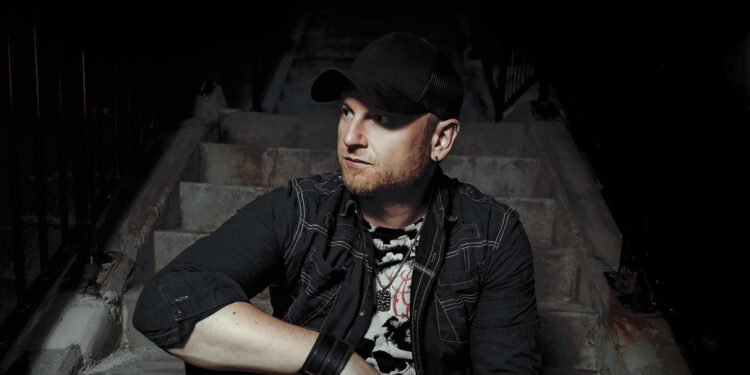 Solo pop/rock/industrial project from Toronto…
What's the title of your latest release, and what does it mean to you?
My latest release is entitled 'Rise and Stall'. 'Rise and Stall' came from a place of self learning and appreciation. I've been watching a lot of inspirational speakers as of lately and the thing that really stuck out to me is they want you to learn self love and self care. I've always had a bad habit of speaking cruelly to myself over the past years and decided it's a great topic to write a song around. The lyrics portray an inner monologue and how it is speaking to one's self in a self care type of way. You need to take care of yourself and your mental state because no one else will do it for you.
What was the hardest part about putting this release together, and why?
I think the hardest part about this release and others is coming up with a proper release criteria. Times have changed in how people consume music and media. It's very hard to get someone's attention for a split second to listen and help promote any type of new media online. It's different from even five years ago where you could release music and play shows in person to promote it. Now we're in the age of social media and viral videos which seem to take off and project someone's music and music career practically overnight. I've been experimenting with different venues of social media to try and be present on how to get my music out to the masses digitally. It's a very hard business to compete in these days as so many people have access to the internet and promotion material.
Who produced the release – what did they bring to it?
Mike Dmitrovic aka (Mikey D) is my go-to producer based out of Voodoo Records in Toronto, Ont. I've been working with Mikey for quite a few years on different projects for different bands and private clients. We have great chemistry when it comes to in studio writing and collaboration. We bump heads sometimes but that's all part of the process. I wouldn't be where I am today without his expertise.
What do you want the listener to take away from listening to your music?
I'm hoping they can connect with the lyrical content as I always write to speak for people that don't have a voice of their own. Being a Mental Health Advocate I always try to incorporate some type of meaningful accountability when writing my music.
How does a track normally come together? Can you tell us something about the process?
It's different all the time. Much of it comes out of humming something in my head, then recording it onto my phone. It could be the notes on guitar to a hook for a chorus. I've started to write songs many different ways, usually on the fly or out of boredom. I seldomly sit down and tell myself "okay, I have to write something right now". It usually comes out of nowhere when I'm already occupied doing something else. Thankfully we all have phones now that we can record on anywhere 24/7.
What band/artists have influenced you the most since you started this project, and why?
I have way too many influencers to list and most come out subconsciously through writing music, but I'll name a few of my favourites! I grew up listening to the late 90's, early 2000's commercial Hard Rock scene. American Hard Rock/NuMetal was a huge part of my musical influence even if that doesn't transpose to my own style of writing. I do take a few things here and there idea wise, but try to compose music that's more relevant for todays listener. Growing up it was bands like P.O.D., Sevendust, Staind, Korn, Creed, Alter Bridge, Nirvana etc. These days I'm all over the map when it comes to new music and ideas as it's so easily accessible and easy to find daily. I listen to anything from Top 40, Country Rap to Chill Lo-fi and Instrumentals.
What countries would you like to tour? Are there any standout venues you'd like to play in?
I would love to tour Russia and Ukraine as it seems to be where most of my online fanbase are located. I know this by interacting with my fans on social media and the majority of them are from either or. I'm not too educated on what venues are the 'go to' in either country but as far as bucket list venues overall, I'd love to play Red Rocks Amphitheatre in Colorado, USA.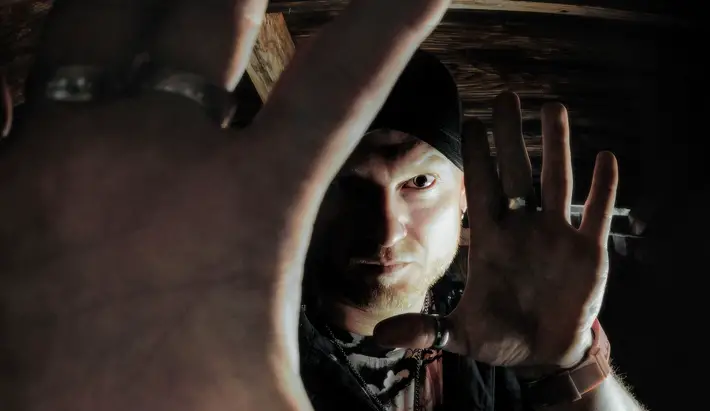 If you could pick one track for our readers to listen to in order to get a taste of your music, what would you pick, and why?
'Lifeline'. I wrote parts of that song about 5 years ago for a recording that was never released for a previous band. I chose to rework it and studio record the latest version as it's still a very relevant song today. Lyrically it depicts someone who struggles with addiction and the day to day strain on a relationship. The opioid crisis in Canada and many other countries is at an all time high, so what better time then now to release it I thought. The feedback from fans and critics was very positive and even landed me a CTV Morning News segment talking about mental health/addiction in the music industry.
What ambitions do you have for the band/your career?
To just keep going. It's a very competitive and tough industry to devote your entire life to in these tough times. I want to always keep writing music and sharing my message with anyone who listens. I try not to make these giant leaps and short term goals as it can get very discouraging when you don't meet them when you set out to. I rather take small steps towards what I want in life and see where it leads me. Life is all about learning and adapting as you continue to grow.
Finally, as you leave the stage, what are your parting words?
Thank you for showing interest in my music and wanting to know more about who I am as a person. We all have a different story to tell and I will continue telling mine over the course of my life. I hope to catch up with you again in the future and look back to see how far I've grown since this interview. Stay safe out there and much love!
For more info visit: facebook.com/DeadDefinedOfficial