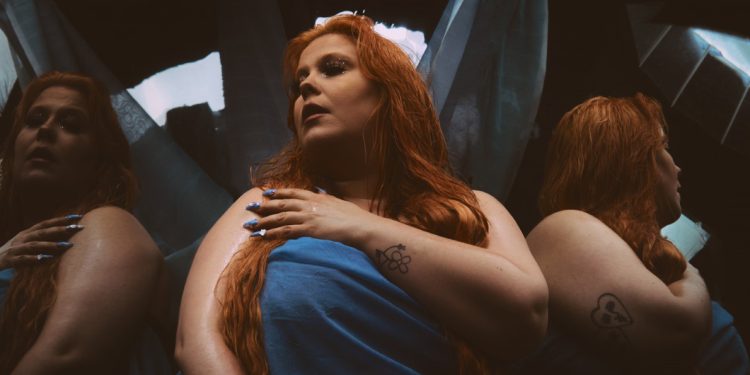 Vocal-focused Canadian alt-pop, coming on strong…
What's the title of your latest release, and what does it mean to you?
'Right Here' is my latest single and it's basically a love song for all my friends. I wrote the song with Matt Schellenberg and Matt Peters (Deadmen) as well as Marcus Paquin and we started writing it in December 2019 as a reflection of how I was on tour all the time, always feeling like I was missing milestones, parties, birthdays etc etc. I love what I do but the sacrifice is that you're not really someone who can like… BE THERE physically for a lot of important and unimportant things. We never fully finished the song in December but then the Matt's and I picked it up again during pandemic lockdowns and it started to take on a whole new meaning. At that time it felt like everyone was missing everything/everyone because we had to stay a part. Another way this song could be interpreted that I didn't originally intend is that it's me haunting all my best friends when they go out without me. Maybe that's creepy but also…tender? It's meant to be tender haha.
What was the hardest part about putting this release together, and why?
I guess simply just the series of pandemic lockdowns made it difficult to finish. Studio time had to move so many different times. Felt like an endless task at times honestly. I had to temper my expectations about any sort of timeline. BUT we eventually were able to get together and make it happen.
Who produced the release – what did they bring to it?
Deadmen (Matt Schellenberg and Matt Peters) produced and I co-produced this track. They are some of my best and oldest friends and I feel like they know me so well. They know how to push me out of my comfort zone but also respect when I am like " I hate this…let's move on" haha. They always bring a curiosity and creativity to what they do. I feel like we are kids playing in a sandbox when we get together and write music. It's a special bond!
What do you want the listener to take away from listening to your music?
I hope they FEEL something! I try to be super honest in the art I make in hopes that other people then feel comfortable being honest too.
How does a track normally come together? Can you tell us something about the process?
There are multiple ways the Matts and I work together. Sometimes I'll have a lyric or melody idea or I'll have written something scratched out on the piano or guitar and I bring it to them and they flesh it out. With this one it started with a beat that Matt Schellenberg had and we just played it on loop until a melody formed. It's really fun and inspiring to have pretty bare bones beats to write over as inspiration.
What band/artists have influenced you the most since you started this project, and why?
I've always been inspired by Fiona Apple's talent and honesty. I've always been inspired by Erykah Badu's vocals and humour. I love the depth of James Blake's production. Super huge fan of Steve Lacy and all he's produced and how raw and real it all is while also remaining so musical and complex. I love Joni Mitchell, Gillian Welch, Caroline Polachek… the list goes on. I'm also just inspired by my life and the community of Winnipeg musicians around me. BIG TIME.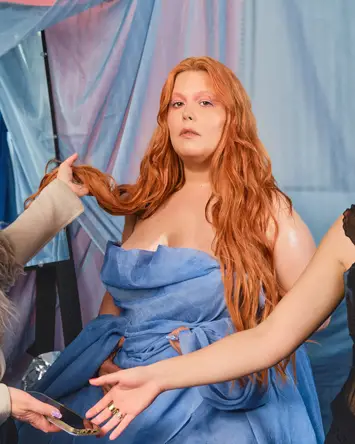 What countries would you like to tour? Are there any standout venues you'd like to play in?
I LOVE touring Germany and I'd love to come back to the UK. I've toured both with previous bands but never super extensively with my own project so… I just want to go EVERYWHERE.
If you could pick one track for our readers to listen to in order to get a taste of your music, what would you pick, and why?
Well, the only track out from the new album right now is 'Right Here' so that's a good start!! I think it really shows off how loud I can sing, haha, and it's quite playful which is something I try to infuse in what I do. On the other end, I also put out a single called 'Heaven' earlier this year that is more on the reflective/existential side of what I do so that also gives another tone.
What ambitions do you have for the band/your career?
I want to tour all over the world and meet new people and make new friends and just continue making music and art sustainability for the rest of my life. Haha is that a tall order? I hope not, haha.
Finally, as you leave the stage, what are your parting words?
I often say "I LOVE YOU. BE KIND TO EACH OTHER" at the end of shows… so… I'll say that, haha.
For more info visit: hellobegonia.com