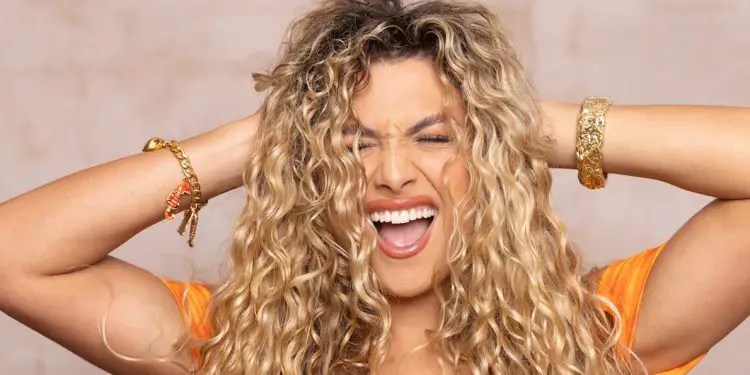 Beats and middle-Eastern soundscapes – here's rising UK star Antigoni…
What's the title of your latest release, and what does it mean to you?
My latest release is called 'Nervous'. It's a very literal song about a guy that made me feel nervous lmao! Such a simple feeling that's universal, when you have that excitement and fear of speaking to someone new. It was one of those organic songs that was written off the back of a very literal feeling.
What was the hardest part about putting this release together, and why?
It was actually a super fun and easy process creating this song. I wrote it in my sister's bedroom last year with Connor Mullally & Amira and it's been really fun to make. The hardest part is always promoting the song once it's out I guess, because that's after the natural creative part and always feels like the 'work' side of it.
Who produced the release – what did they bring to it?
The beat was made by an amazing producer called Seik Beats. I've been working with Seik for a while and he knows the kind of soundscapes I love and created this beat with that in mind & I loved it as soon as I heard it. Once we wrote the song, I got Mario (my amazing bouzouki player) to come and lay some down on the track and then it was finished by my main producer Trey Qua who's a wizard!
What do you want the listener to take away from listening to your music?
I hope that people feel relatability when they hear my music. 'Nervous' is obviously a light fun topic but still a universal feeling. I write all my songs from a very honest place and I love nothing more than when someone says that one of my songs captured emotions that they've felt themselves.
What band/artists have influenced you the most since you started this project, and why?
If you went onto my liked songs on Spotify you'd have no idea who the listener is lmao! It goes from J.Cole, to traditional village Greek music, to John Mayer to Gypsy Kings to Nelly Furtado haha. I think the eclectic range of music I listen to has all played a part in the sound I've now created for my own music.
What countries would you like to tour? Are there any standout venues you'd like to play in?
Everywhere!! Honestly my dream is to play in as many corners of the world as possible. My dream venue is the 'Odeon of Herodes Atticus' located on the Acropolis. I am obsessed with Ancient Greek history – my name is from an Ancient Greek play and I feel so connected to that history. Every time I'm in Athens and I see that venue, it takes my breath away.
If you could pick one track for our readers to listen to in order to get a taste of your music, what would you pick, and why?
From my released music, I'd probably my song 'You Can Have Him' because I think that song really captures the soundscape of combining UK production with Greek Cypriot elements and the storytelling aspect of the song brings you into who I am as a writer.
What ambitions do you have for the band/your career?
My dream in life is just for my music to reach as many people as possible so that I can travel and perform for the rest of my life (and eat the best food in every country after every show lmao)
Finally, as you leave the stage, what are your parting words?
Can I do this every night please?
Listen to Antigoni by checking her out on Spotify. You can also follow her on Instagram.