Blue Eyed Soul by Simply Red – Album Review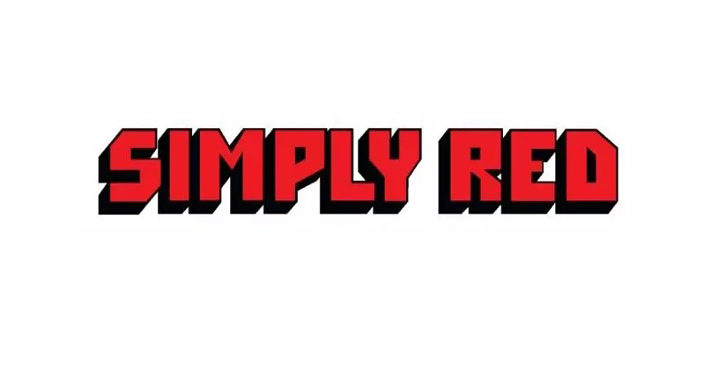 By Steve Crabtree – @stevecrab
Promised as "satisfaction guaranteed", Simply Red's 12th studio album kicks off in typically funky style with 'Thinking Of You'. It's a fine, modern soul number that immediately brings the good time vibes that the band are known for.
We slow down a bit for the sumptuous 'Sweet Child', and 'Complete Love' applies the brakes even more. 'Ring That Bell' pulls the record back to an up-tempo vibe before 'Bad Boots' adds a moody bit of funk. Seems we're getting a little bit of everything here.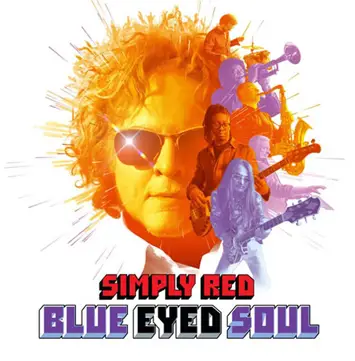 The album as a whole has a polished, luscious sound, as you'd expect from a Simply Red record. There's a Starsky and Hutch backing track feel running right through it – 'Chula' especially. But that's no bad thing – and it goes without saying, lead vocals from frontman Mick Hucknall sound as strong as always.
"Unmistakable"
Recorded in London at British Grove Studios, all ten tracks were written by Hucknall and produced by Andy Wright. The songs are recorded as live songs, with very few overdubs and inspiration from Isaac Hayes, Curtis Mayfield, James Brown and others pour through.
Perhaps deliberately, it steers away from the band's classic albums Stars, and personal favourite A New Flame and it'll probably take a few more listens before I'm comfortable placing it alongside these. Having said that, final song 'Tonight' carries that unmistakable Simply Red smooth soul ballad feel. I'm hoping they'll be putting that in to their live show in Leeds on their up and coming tour.
Hucknall said he wanted to "make something punchy" with this record and Blue Eyed Soul certainly has more purpose than 2015's insipid Big Love.
A fine and welcome return to form – and proof that the flame-haired one's fire is still burning.
7/10