Wolf Manor (2022) – Film Review
Director: Dominic Brunt
Cast: James Fleet, John Henshaw, Thaila Zucchi
Certificate: 15
By Roger Crow
Shooting a vampire movie in an old abandoned house should have worked like a dream. However, with the full moon, the nightmare begins.
The body count rises as the cast and crew encounter the mansion's resident werewolf.
That's the premise for director Dominic Brunt and producer Joanne Mitchell's latest movie. The Emmerdale veterans have not only brightened up that soap over the years, but have also made some of the best, and most bizarre chiller, thriller comedies of recent years. Bait was a compelling revenge thriller with a terrific animated finale, and Yorkshire-made Attack of the Adult Babies is a gloriously bonkers horror comedy which has to be seen to be believed.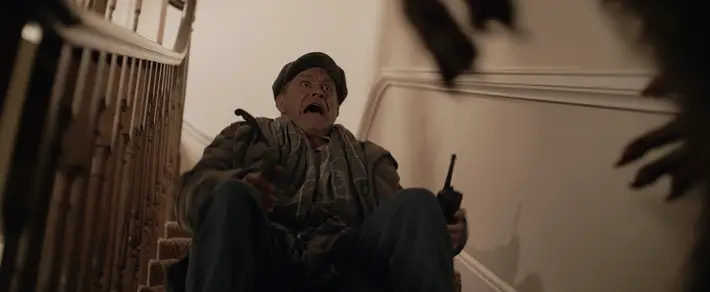 "Fuzzy feeling"
Their latest, Wolf Manor, like so many chillers of recent months, centres on a film crew making a horror film.
Naturally it's a movie made by horror fans, for horror fans, so they'll have a great time spotting references to the daddy of eighties comedy chillers An American Werewolf in London. Two characters even heavily reference it, so yes, there is that warm, fuzzy feeling of preaching to the converted.
James Fleet (Four Weddings and a Funeral) is as good as always as the veteran luvvy actor, playing an actor playing a vampire. He's always ready with an anecdote about some role or thesp and grabs every chance he can to get smashed while eyeing up Fiona (Thaila Zucchi), the attractive behind-the-camera AD.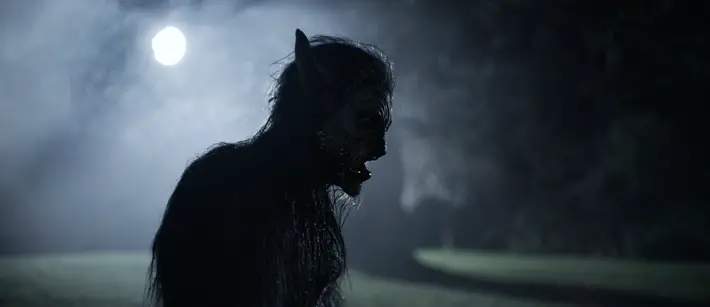 "Tension and laughs"
It's perhaps the only horror comedy I've seen with references to Bridgnorth, my old haunt in the Midlands, so bonus points for that.
Brunt does a good job of ramping up the tension and the laughs, and some bits are laugh out loud funny. Snappier editing to fill the dead moments (pun intended) would have helped, but the werewolf effects and severed limbs are terrific.
Oh, and nice to see Early Doors' landlord John Henshaw playing an, er, landlord.
Wolf Manor is available on DVD & Digital Download now