Voodoo Apocalypse (2018) – Film Review
Director: Vasni Ramos
Cast: Sergio G Ramos, Jose J Ramallo, Tana Gonzalez
Certificate: 15
by Roger Crow / @RogerCrow
After disappearing for five years, detective Charlie Vargas returns to Los Angeles to avenge the death of his former partner.
Along with White Chocolate, a young detective with a chip on his shoulder, the duo enter a world of black magic, zombies and Mexican wrestling in search of the infamous drug trafficker and murderer, Jimmy Vanilla.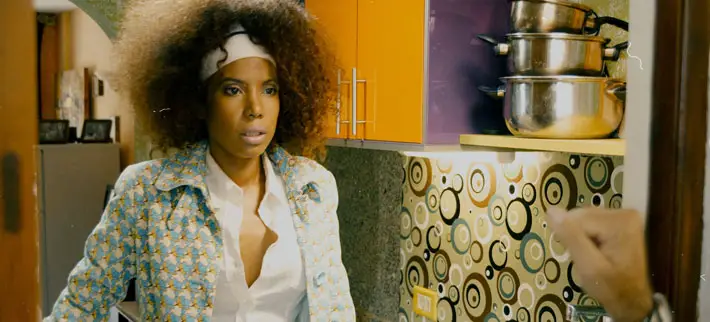 "Lot of passion"
That's the set-up for this offbeat and energetic, but slightly annoying spoof.
As a sketch it would be ideal. Maybe a 15-minute joke as part of a comedy feature made up of other similar retro-themed spoofs. The trouble is the Grindhouse-style grainy footage wears thin after a few minutes, and many of the cast just can't sell the gags. Yes, some are rather funny, and others will make you feel sick, such as yet another spin on Taxi Driver, which stopped being funny in 1978, and a gross out gun-in-a-toilet scene.
It's obviously done with a lot of passion, but I'd love to have seen a better cast have a go. That said, after a few beers, late one night when you're in the mood for some silliness, it should work a treat. That's if you can get round the fact White Chocolate is so much like Keith Lemon.
'Voodoo Apocalypse' will be available on Digital Download from 9th November