The Unraveling (2015) – Film Review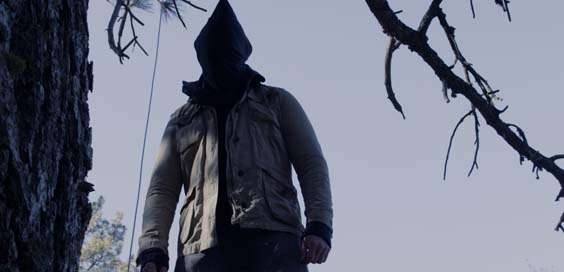 Director: Thomas Jakobsen
Cast: Zack Gold, Jason Tobias, Bennett Viso
Certificate: 15
by Sarah Morgan
Getting a career in movies off the ground isn't easy. There's usually heaps of hard work involved, and maybe a smidgen of good fortune too.
If you're a director, you can make your own movies relatively cheaply these days thanks to the wide availability of digital cameras and advanced editing software, and the results can be an excellent calling card, proof that you're capable of creating something worth watching.
But what subject should you opt for?
Many head straight for the horror genre. A big cast and fancy location isn't necessarily needed, but the returns can be very big indeed (think Saw and you'll see what I mean). This perhaps explains why the DVD market is so saturated with low-budget chillers these days; only a few tend to stand out from the crowd.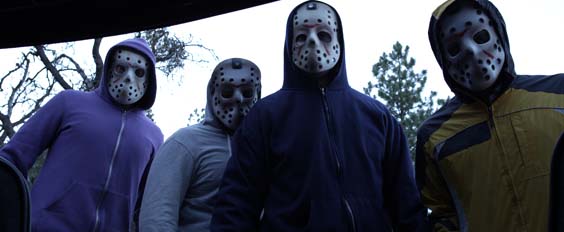 "Tension"
Does The Unraveling deserve to be one of the success stories? Well, it's certainly a decently constructed movie that keeps viewers guessing right to the very end. The conclusion is a little bit of a cop-out, but the tension has been ratcheted up so much by that point that I'm not 100 per cent sure it matters too much.
The acting by the supporting players is a little clunky at times, but Zack Gold, who takes the lead role of Michael, has a nice line in tortured facial expressions that he puts to good use in a convincing portrayal. He also looks like a cross between Jason Patric and Aaron Paul.
When we meet Michael, he's come out of rehab but relapsed into the junkie world. He wakes from a drug-induced stupor in some mystery location, steals a dealer's hefty wedge of cash, and then goes home to his heavily pregnant fiancee, who certainly doesn't believe him when he says he's been out working all night.
"Battle to survive"
While at his dead-end job, he's kidnapped by a group of masked figures who bundle him into the boot of a car. But it's OK, they turn out to be his best friends and they're taking him away for a stag weekend to remember – for all the wrong reasons.
Frankly, if anybody did that to me, I'd probably never speak to them again. However, when the pals start to be bumped off one at a time, Michael faces a battle to survive
Is the person after them the drug-dealer that Michael stole from, another underworld villain, a Deliverance-style hillbilly gang, or something else?
It would spoil the surprise to say, but if The Unraveling is anything to go by, director and co-writer Thomas Jakobsen has a big movie future in front of him.
6/10