Cheval Phoenix House, Chelsea, London – Review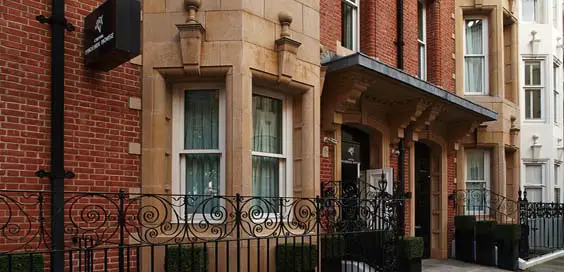 By Matt Callard
I used to live in London; a northerner living north of the river. I suffered the morning commute, complained about the cost of living, joined in with the general brusque push-and-shove of every day London working life.
That London brusqueness, the thing that often irritates people from outside of the city – that's just Londoners playing their role. It's Londoners saying: I'm not a tourist, I'm a cog in a big machine – and you need to get out of my way.
Like all workers in the big smoke, I played that role. But like all northerners in London, secretly I was in awe of the place. I might have had my eyes closed sitting on the tube, but I was dreaming about the city, feeling its weight and power above me.
When I could get away with it, I'd play the tourist too. Randomly stepping out of the tube at Goodge Street or Shoreditch or Notting Hill Gate or wherever, just to see what I could see.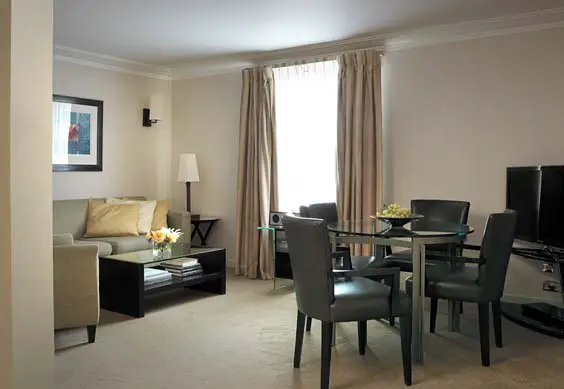 "Excited"
What I would see, as soon as I was off the tourist track, were the London residences. Those huge, stately, impenetrable pieces of multi-million pound real estate where secret London lived: the bankers, the legal eagles, the oligarchs, the blessed sons and daughters of the ridiculously rich.
And so I come full circle. Back in the city again, this time as a shameless tourist – and just as excited as I was two whole decades ago. More excited, perhaps – because this time I don't just walk past those South London residences and imagine what goes on behind their heavy black doors, I actually go inside, sleep there, live the life of a Sloane Ranger on the mean streets of Chelsea – for a weekend, at least.
Cheval Phoenix House might be the definitive London 'des-res'. Literally a stone's throw away from Sloane Square, the triangular meeting place of those most salubrious of districts, Knightsbridge, Belgravia and Chelsea, and, as far as locations go, about as good as you can get for exploring the city, dining out or diving in to the glamorous night life.
Behind the door there's an elegant marble-floored foyer where the 24-hour concierge will check you in and show you round your room. We were staying in the Superior two bedroom, 4-sleeper, which comes with two surprisingly large bedrooms, a good bathroom with a spacious bath, an extra toilet and a bijou but fully functioning kitchen (fridge, freezer, cooker, hob, dish washer, washing machine) that opens on to a small front room with Sky TV and a dining table for four.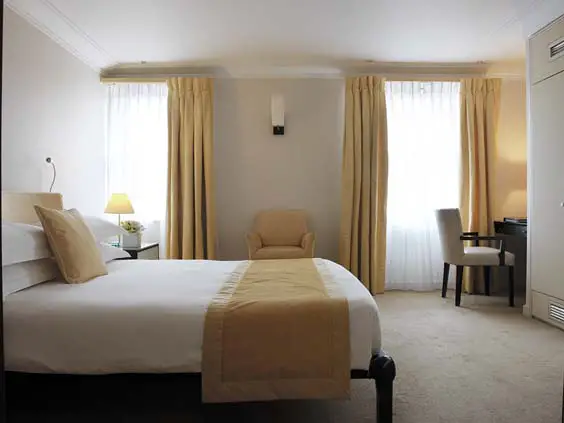 "Designer hot spot"
Yes, the front room and kitchen combo is tight. Four people can just about get comfortable, but this is London apartment living, not an impersonal hotel. Before long you'll settle in and the home-from-home feel will help you relax and you'll start to enjoy the city living feel.
Amenities are good. There's free wi-fi (we're past the stage where you should EVER be paying for wi-fi, anywhere – complain if you have to), an on-site gym, a daily maid service – even a complimentary smart phone with free international calls, should you request it.
But really, the thrill of Cheval Phoenix House is in its location. Venture out and you're immediately in a designer shopping hot spot. In Sloane Square there are restaurants galore (great for watching the Made in Chelsea lot passing by) and the Royal Court Theatre and Cadogan Hall are on your doorstep.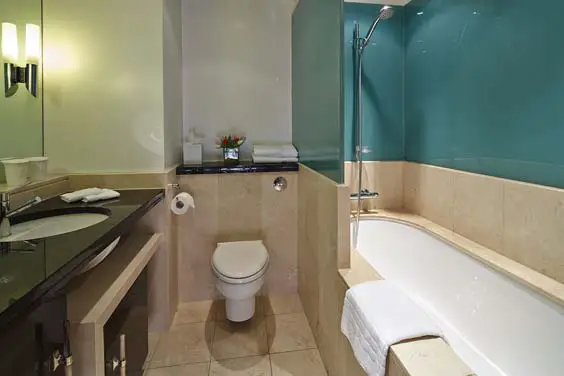 "Adventure"
But for me, the joy is in exploring. We walked the London streets to the Science Museum, Buckingham Palace and the Natural History Museum, stumbled upon a couple of delis for lunch, ate Italian ice cream in a South Kensington plaza. If you set off every day down a different street, you'd have a different adventure.
Of course, if you prefer more structure to your activities, the tube is just a minute's walk away.
Choosing your base when travelling to London can be a daunting experience. But if you're looking for a living space with friends, rather than a traditional hotel, and if you're unfazed by the £225 per night starting price, then why not step up to the big black door of Cheval Phoenix House – and enjoy being an It Girl or Boy for a few days.
Cheval Phoenix House, 1 Wilbraham Place, Sloane Street, London SW1X 9AE
One or two-bedroom apartments just minutes from the boutiques and galleries of Sloane Square.
Special offers start from £225 per night
020 7259 8222
chevalresidences.com/cheval-phoenix-house