The Twin (2022) – Film Review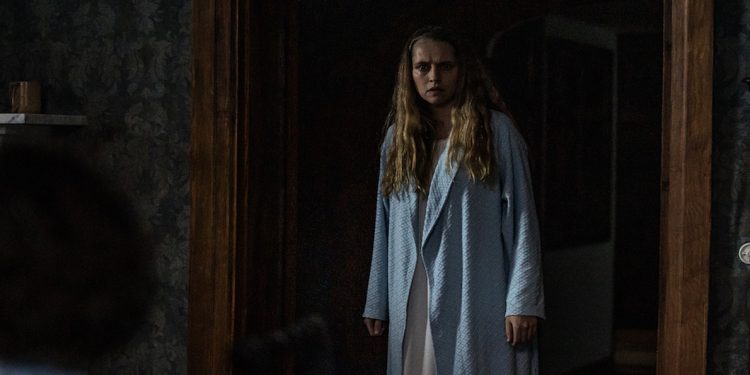 Director: Taneli Mustonen
Cast: Teresa Palmer, Steven Cree, Barbara Marten
Certificate: 15
By Sarah Morgan
Twins. The media depiction of them must be quite frustrating to those who are one – after all, they're usually seen as a bit odd or eccentric or downright weird.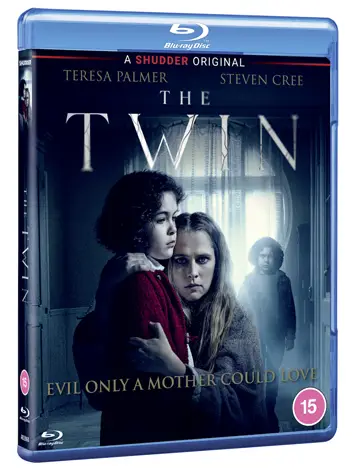 The idea of Danny DeVito and Arnold Schwarzenegger being twins was used to comic effect once upon a time, but more often than not they're depicted as being a bit spooky – see duos in The Shining, Dead Ringers or the more recent Goodnight Mommy if you don't believe me.
"Traumatised"
So it should come as no surprise to see yet another horror film with them at their core. What's more, it's not messing around by coming up with a clever title. Instead, this offering from Shudder is getting right to the point by calling it simply with The Twin, and it focuses on what happens after one set of such souls is ripped apart by death.
Or so it seems…
The film opens with a tragic car accident in which a little boy, Nathan, dies; his parents Rachel and Anthony, and twin brother Elliot, survive, but the family is traumatised by grief, prompting its members to leave their American home to start a new life in Finland. Unfortunately, matters do not improve.
The locals are an odd lot, and only eccentric Brit Helen seems friendly. It's to her that Rachel turns for help after the town doctor claims that the problems Elliot appears to be displaying are all in her mind, and that it's Rachel herself who needs therapy.
Helen claims that their neighbours are part of a satanic cult and that her own husband died while possessed. His demons apparently appeared in photographs, prompting Rachel to take some snaps of her son – she's horrified when he's missing from every single one of them…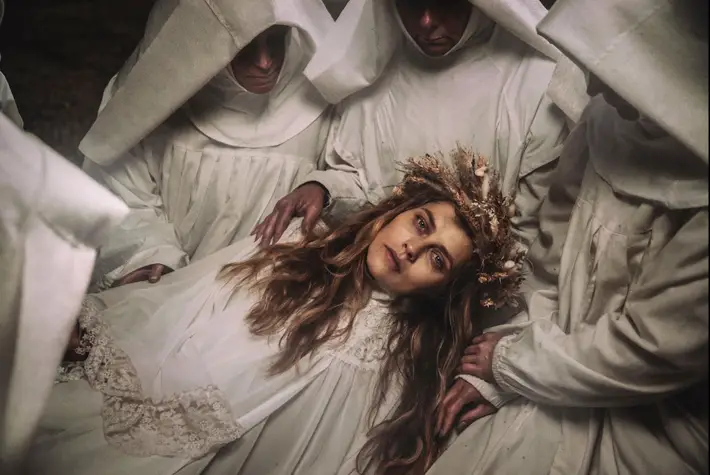 "Atmospheric"
…And that's about all I can say about the plot – any more details would give away some important points, and nobody wants to be responsible for ruining another viewer's enjoyment by issuing spoilers willy-nilly.
What I will say is that The Twin, although perhaps a wee bit too long and almost relentlessly miserable, is an atmospheric tale containing plenty of twists and turns that will keep those watching on their toes until the very end. If you're fan of Midsommar and The Omen, you'll probably enjoy it, just don't expect it to be as good as either.
Australian star Teresa Palmer and Scottish Outlander actor Steven Cree (recently seen in Martyrs Lane) are impressive as the bereaved parents, and Tristan Ruggeri is suitably otherworldly as Elliot. Look out too for Leeds-born Barbara Marten as Helen.
Ultimately, The Twin is a decent diversion, but it's unlikely to live long in the memory – and will do nothing to help convince horror viewers that those who shared a womb are anything other than scary.
The Twin is on Blu-ray, DVD and digital now from Acorn Media International