The Olive Tree (2016) – Film Review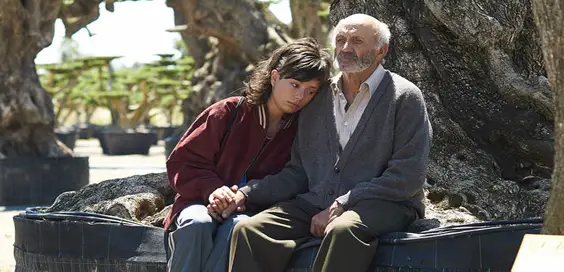 Director: Icíar Bollaín
Cast: Anna Castillo, Javier Gutiérrez, Pep Ambròs
Certificate: 15

by Sarah Morgan
A film about an olive tree… It hardly sounds like the most gripping or inspirational movie ever made, does it? However, there is lots to applaud in director Icíar Bollaín's production.
Usually, whenever the phrase 'Spanish films' is uttered, the works of Pedro Almodovar or Luis Bunuel spring to mind. There are others out there, of course, but little of their output makes an impact in the UK or US. But perhaps it's time for Bollaín's name to be added to that oh-so-short list.
She began acting as a teenager, and later popped up in Ken Loach's film set during the Spanish Civil War, Land and Freedom, in 1995. The experience led her to write a book about the director. It also seems to have left a lasting impact on her career, because she turned to directing in 1999 and, in 2010, teamed up with Loach's regular collaborator, screenwriter Paul Laverty, to make the drama Even the Rain.
They came together again for The Olive Tree, and you can imagine Loach directing a British version of the tale – it involves working-class people who are downtrodden and down on their luck, pinning their hopes on a scheme that seems unlikely to work.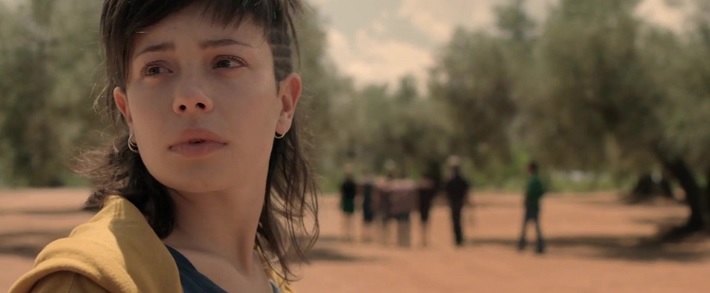 "Bittersweet"
At the centre of the story is Alma (played with verve and vigour by Anna Castillo), a 20-year-old, free-spirited girl who works on the farm that has been in her family for generations. She spends her days taking care of chickens; there is a sense of a lack of fulfilment as she heads out after dark to drown her sorrows and dance the night away.
Alma is certainly wild and headstrong, but her heart belongs to her beloved grandfather. In flashback we see how he nurtured a love of the land in her during her childhood. But since his two sons sold an ancient olive tree on the farm in order to fund an ill-fated restaurant business, he's been a shadow of his former self, slowly retreating into his own world.
To get him back, Alma embarks on a hare-brained scheme to bring the olive tree back to the farm, with help from her uncle and a young man who wants them to be more than just good friends.
The resulting cross-Europe trip to Dusseldorf, where the tree now resides in the foyer of a supposedly eco-friendly energy firm, reveals much about the participants. As does their fight to take back ownership of something they believe is their birthright.
Don't expect a sentimental happy ending here. Again, Loach is written all the way through it like a stick of rock. But there is a fitting end to such a bittersweet tale. Although viewers are left to imagine what happens to the main protagonists on their return to their mundane everyday lives.
7/10