The Man Who Laughs (1928) – Film Review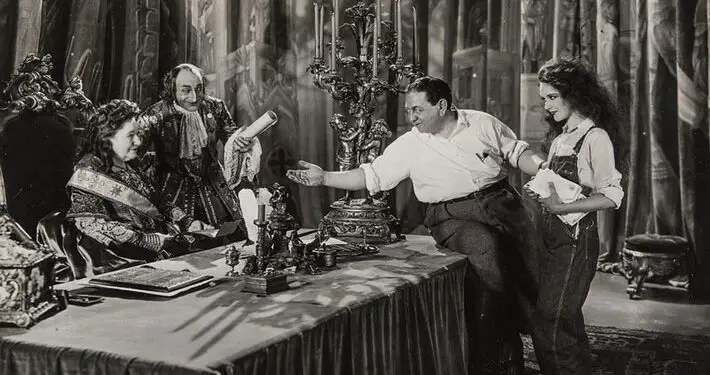 Director: Paul Leni
Cast: Conrad Veidt, Mary Philbin
Certificate: PG

by Sarah Morgan
Conrad Veidt is almost forgotten these days, so it's hard to imagine what a huge star he was during the days of silent and early sound cinema.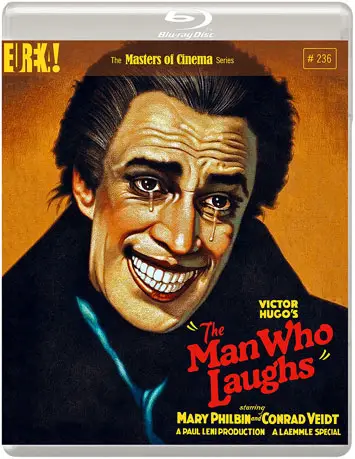 These days, he's perhaps best known for portraying the somnambulist in The Cabinet of Dr Caligari, or for his roles in Casablanca and The Spy in Black. The Man Who Laughs certainly deserves to be as well known.
Veidt is extraordinary as Gwynplaine, the title character; for much of the film he's acting solely with his eyes, managing to convey an incredible range of emotions via a simple glance, twitch or eyebrow raise.
"Reclaim his rightful place"
Gwynplaine is a tragic figure who was kidnapped from his royal household as a child and cruelly experimented on, the results of which have left him with a permanent rictus grin. After being cast out into the snow, he's taken in by Ursus, a conman who sets him up as a sideshow freak.
Gwynplaine has as his companion a young blind girl, Dea. The pair fall in love as they grow up, she of course unable to see his disfigurement, of which he feels great shame, always covering up his mouth to avoid prying eyes. As a result, he feels unworthy of her.
Ursus knows all about Gwynplaine's heritage and attempts to make money from it by blackmailing those who would lose out if he were to reclaim his rightful place in society. However, Gwynplaine is offered a way back in by the reigning monarch, but it comes at a price and he must choose between a life of comfort and privilege, or poverty with Dea.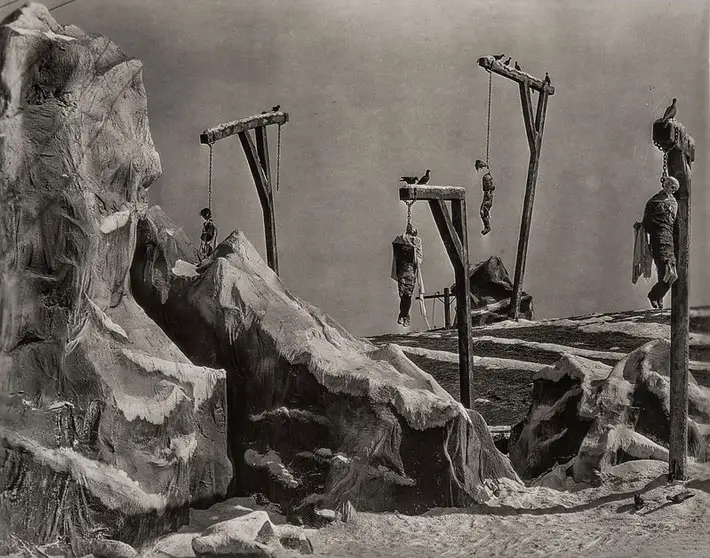 "Inspiration"
The ending might not come as a surprise, but this is a gripping and stylish adaptation of Victor Hugo's 19th century novel. Veidt's appearance is said to have been the inspiration for Batman's foe The Joker, and you can see why.
Veidt's make-up was created by Jack Pierce, who went on to work on the likes of Frankenstein and The Mummy, and the actor later claimed he had great difficulty relaxing his facial muscles after filming for long hours, which must have been a terrifying sight in itself.
If you're a fan of horror movies, this is a must. Although not really a chiller – it's more of a romantic melodrama – it contains many elements that would make Universal's 1930s cycle of horror films so memorable.
BLU-RAY EDITION SPECIAL FEATURES
1080p presentation on Blu-ray from Universal's 4K restoration
Uncompressed LPCM 2.0 (stereo) score by the Berklee School of Music
Uncompressed LPCM 2.0 (mono) 1928 movietone score
A brand new interview with author and horror expert Kim Newman
A brand new video essay by David Cairns and Fiona Watson
Paul Leni and "The Man Who Laughs" – featurette on the production of the film
Rare stills gallery
A collector's booklet featuring new writing by Travis Crawford, and Richard Combs
The Man Who Laughs is released on Blu-ray by Eureka, £22.99