The Entity (1982) – Film Review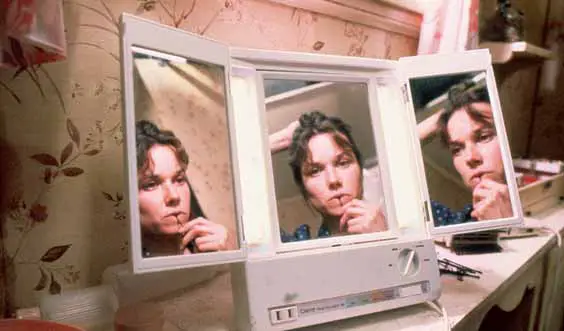 Director: Sydney Furie
Cast: Barbara Hershey, Ron Silver, George Cole
Certificate: 18
by Sarah Morgan
When Martin Scorsese describes something as one of the scariest horror films ever made, then you have to sit up and take notice – after all, he's seen more movies than the rest of us have had the proverbial hot dinners.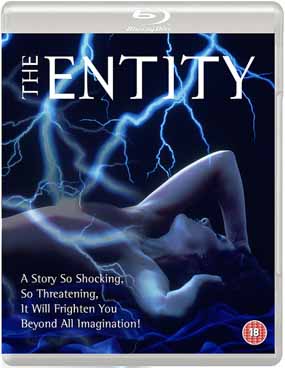 But is he right? Well… not really. In fact, interestingly, its director, Sidney J Furie, once claimed that he didn't see it as a horror film at all, but rather a supernatural suspense movie – what the difference is between the two is open to discussion.
Canadian-born Furie was perhaps an odd choice as director. He had made a couple of chillers in the early part of his career, but had also helmed the Cliff Richard musicals The Young Ones and Wonderful Life, biker flick The Leather Boys and espionage classic The Ipcress File before The Entity came along.
"Taut tale"
Producers were still trying to cash in on the ghostly craze kick-started by The Exorcist in 1973 and continued by The Omen when it was made. A year later, the mighty Poltergeist would be released, while The Entity's writer, Frank De Felitta, had already had one stab at the genre with Audrey Rose.
Like The Exorcist, this taut tale purports to be inspired by a true story, in this case that of Doris Bither, a California resident who, in 1974, claimed she was being repeatedly raped by the ghosts of three Asian men. In the film, Barbara Hershey plays Carla Moran, who is also sexually assaulted by persons unseen.
Nobody believes her plight, believing her either to be suffering from nightmares or having some sort of a breakdown, until they witness the phenomena for themselves.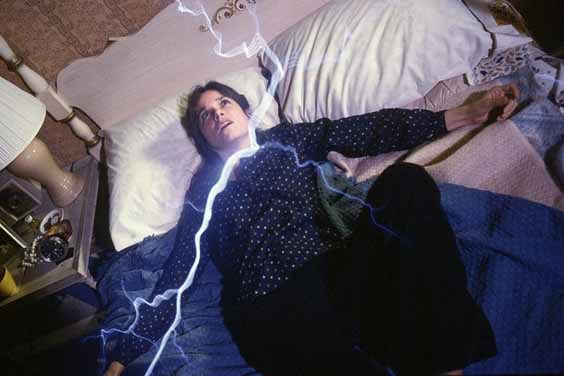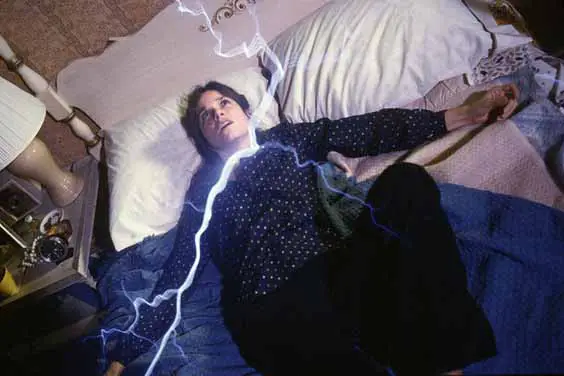 "Deep focus shots"
Hershey is brilliant in the leading role, which must have been challenging to say the least – the scenes of her being 'raped' are genuinely disturbing. The rest of the cast (including Ron Silver as Carla's sceptical but kindly psychiatrist) look as if they've just dropped in from a TV movie.
Furie directs with skill, even adopting the same kind of deep focus shots developed by Orson Welles on Citizen Kane for several key sequences. He also seems to have been channelling Brian De Palma – The Entity looks more like one of his movies from the same era, such as Carrie or Dressed To Kill.
The blu-ray transfer is impressive. Although in the special effects-laden final scenes, the crude rendering of the 'villain' is more apparent.
That aside, it's an effective tale told well, and while Scorsese might be a little off the mark, those who enjoy such offerings will be suitably impressed.
7/10
'The Entity' is available on Blu-ray from Amazon