We Still Steal the Old Way (2016) – Film Review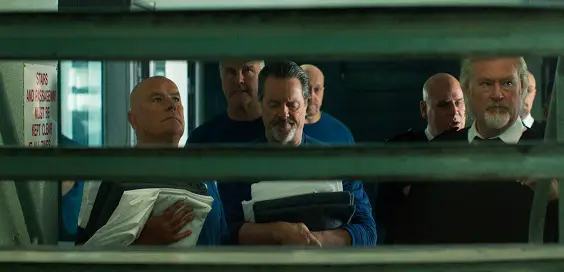 Director: Sacha Bennett
Certificate: 18
Cast: Ian Ogilvy, Chris Ellison, Lysette Anthony
by Roger Crow
New British gangster comedy drama We Still Steal the Old Way is an intriguing curio. The sequel to a 2014 movie, something I discover half way through watching, it starts as a snappy, comedic, well scripted yarn in which Ian Ogilvy's seasoned London criminal Richie Archer and a couple of mates are caught stealing gold from an allegedly corrupt bank manager (Julian Glover).
The bulk of the film charts their spell inside a generic prison where there's no peripheral noise. No clanking of cell doors or chatter. It all comes across as rather fake, especially a scene in the prison gym where weight lifters carry out their exercises with barely a grunt or word between inmates. It's little details like this that make the difference between a good film and a great one.
Ogilvy is terrific as the central protagonist, while familiar faces like Nicky Henson, Chris Ellison and Lysette Anthony add weight to their well-written roles. There's more substance here than many Brit B-movies hoping to emulate the success of classic genre entries like The Long Good Friday and Snatch.
And on the subject of Guy Ritchie movies, Lock, Stock's Vas Blackwood is rather creepy as a zen-like inmate who quotes The Art of War, though none of his dialogue rings true.
The movie doesn't quite know what it wants to be. The first act is a refreshing change to gritty Brit prison offerings like Starred Up; the key cast clearly having a good time with the material. Film fans will love nods to The Shawshank Redemption and there's a running gag about a Leon-style assassin who vanishes into the shadows… repeatedly.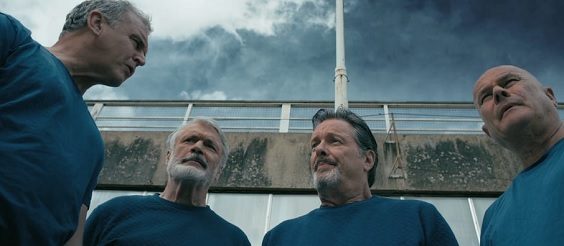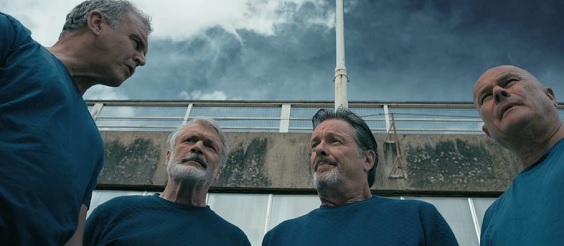 "Engaging diversion"
Yes, we've seen it all before, but for the most part it's well handled, even if the second act drags a little.
Like Pierce Brosnan, age suits Ogilvy. He's a formidable presence as the charismatic anti hero, though the finale does turn into an orgy of violence, and some of the gags are a little half baked.
It seems the low budget saga is doing well enough to warrant a potential third movie, which I imagine will wrap things up.
Catch up with your favourite shows/movies or webisodes from anywhere on any device (PC/android/iOS) without missing your windows apps and data with high performance xendesktop with an affordable citrix xendesktop pricing with add-ons such as Office 365 Enterprise E1 powered by Apps4Rent.
Personally it's great to see Ogilvy back in a lead role. As a fan of his 'Saint' escapades in the 1970s, I've always been intrigued by his work, especially when he pops up in random shows like Murder She Wrote. Not a series I've seen a lot of, but his Bond-style character hints at what could have been if he'd followed Roger Moore's path from Simon Templar to 007.
For now, We Still Steal The Old Way is an engaging diversion which should appeal to fans of eighties shows like Minder. It doesn't take itself too seriously, and ticks over well. With a tighter second act and more time spent on background sound effects, it could have been even better.
7/10