The Dead Center (2018) – Film Review
Director: Billy Senese
Cast: Shane Carruth, Poorna Jagannathan, Jeremy Childs
Certificate: 18
by Sarah Morgan
Is there no end to the number of low-budget horror movies out there? It seems not. Here's another in a long line of such offerings.
Standing out from a crowd is their problem – tens of them must fall by the wayside, never to be seen again after a brief appearance at a festival somewhere. Thankfully, The Dead Center has a little more going for it than the average entry in the genre.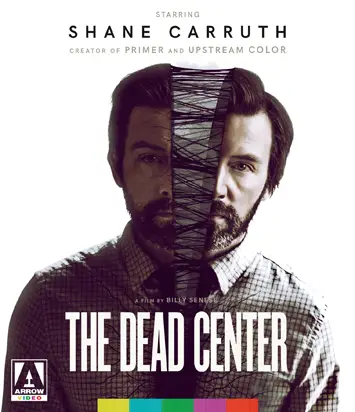 It's the brainchild of writer-director Billy Senese and, as he relates in a making-of documentary, was an expansion of a short film, 'The Suicide Tapes', which was inspired by the death of a friend who had suffered from mental health problems.
"Disturbing"
The Dead Center follows two separate story arcs, with one man at their centre.
The first involves medical examiner Edward. He's asked to carry out an autopsy on a male suicide victim, but when he arrives at the hospital, he's disappeared. Edward then becomes increasingly obsessed with the case, visiting the place where the corpse was found, eventually finding out his name – Michael Clarke – and then locating his parents, who have a very sorry story to tell.
What Edward doesn't know is that Clarke – who is very much alive – has turned up at a hospital in a catatonic state. The second arc focuses on psychiatrist Daniel Forrester, who bends the rules to find out more about his latest patient. Yes, you guessed it, it's Michael Clarke.
When a series of strange deaths occur at the hospital before Clarke is discharged, Forrester heads to his family home, little realising that Edward has already made it there – and that Clarke's story is about to take a bloody and disturbing turn.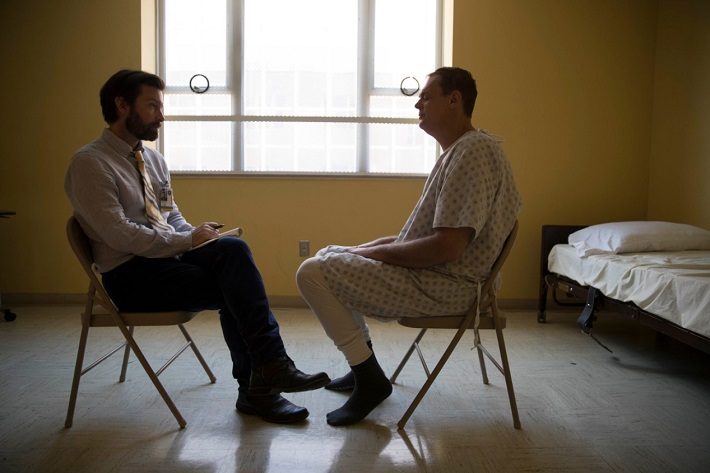 "Impressive"
Usually when we watch a movie, we recognise many members of the cast and, due to the nature of their previous work, have a pretty good idea of the kind of character they will play, but as everybody in The Dead Center is an unknown, we're kept on our toes.
Senese's direction is taut, and he makes a virtue of the lack of money at his disposal – everything has been shot in a home or office rather than on an expensive set, giving the entire production a more realistic atmosphere.
The amount of special features is impressive. As well as the aforementioned making-of documentary, other highlights include interviews with cast members and two short films made by Senese, including 'The Suicide Tapes'.
High Definition (1080p) Blu-ray presentation
5.1 DTS-HD master audio and lossless stereo audio
Optional English subtitles for the deaf and hard-of-hearing
Commentary with writer-director Billy Senese, producer-actor Shane Carruth and co-star Jeremy Childs
Commentary with writer-director Billy Senese, producers Denis Deck and Jonathan Rogers, and cinematographer Andy Duensing
A Walk Through The Dead Center, an in-depth making-of documentary featuring new interviews with writer-director Billy Senese, producer-actor Shane Carruth, cinematographer Andy Duensing, and many others revisiting the locations and discussing the production
Nine deleted scenes, including an alternate ending
On-set interviews with actors Shane Carruth and Poorna Jagannathan
Head-Casting with Jeremy Childs, a brief look at the creation of the make-up effects seen in the climax of the film
Intruder, a short film from 2011 directed by Billy Senese and starring Jeremy Childs
The Suicide Tapes, the original short film from 2010 directed by Senese and starring Childs that later inspired The Dead Center
Midnight Radio Theater, six chilling radio plays ("Insomnia", "The Long Weekend", "Disposable Life", "The Suicide Tapes", "The Woman In The Basement", "Blood Oath", "Flu") written, produced and directed by Billy Senese
Theatrical trailer and teasers
Image gallery
Reversible sleeve featuring new and original artwork
The Dead Center is released on Blu-ray by Arrow, £15