The Ape Woman (1964) – Film Review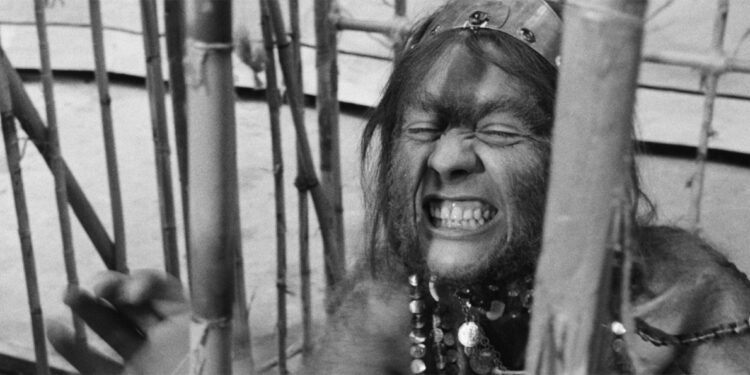 Director: Marco Ferreri
Cast: Ugo Tognazzi, Annie Girardot, Achille Majeroni
Certificate: 15
By Sarah Morgan
The title may make this Italian-French co-production sound like a low-budget exploitation movie designed to be shown at drive-ins during the 1950s, but it's anything but. In fact, it has more in common with The Elephant Man than it does with I Was a Teenage Frankenstein and its ilk.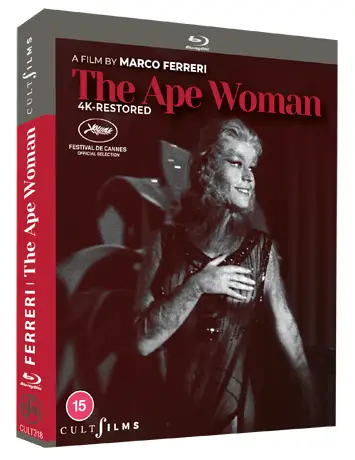 Like David Lynch's masterpiece, The Ape Woman is inspired by a true story. Julia Pastrana was a Mexican singer and performer born in 1834 with a condition that caused her to grow hair all over her body; her ears and nose were also unusually large and she had irregular teeth.
"Willing participant"
Following the death of her mother, she was sold to a circus who displayed her as a freak. She had a son who displayed the same characteristics but died three days after birth; Pastrana herself passed away shortly afterwards.
Director Marco Ferreri transports the story to 1960s Italy, where we first meet hirsute Marie working in a convent's kitchen. She's spotted by entrepreneur Antonio, who realises they could both make money out of her unusual appearance. Soon she's sharing his humble accommodation, which doubles as a makeshift theatre. Locals pay to see her perform as 'The Ape Woman'.
To allow Marie to remain in her care, Antonio is persuaded to marry her. But what initially starts out as a business arrangement turns into something deeper. Meanwhile their popularity takes them to Paris, where Marie eventually discovers she's pregnant and becomes concerned that her child will resemble her.
Although it's clear that Marie is initially being exploited by Antonio (he even tries to sell her to a decidedly dodgy geezer at one point), she becomes a willing participant in their act and enjoys the trappings of fame.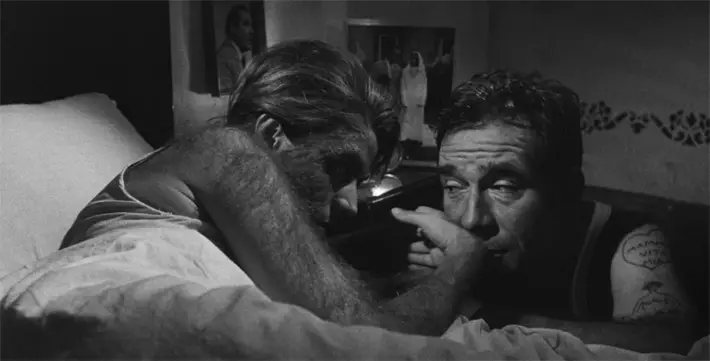 "Thought-provoking"
Ferreri even manages to soften Antonio's character; it seems that as time passes, he genuinely begins to care for his wife and looks forward to becoming a father.
This Blu-ray presentation features two very different endings, one sad – which is closer to the fate of Pastrana, while the other is decidedly more cheerful and was apparently ordered by producer Carlo Ponti, who didn't appreciate Ferreri's original vision.
Moving, thought-provoking and both beautifully shot and acted (stars Annie Girardot and Ugo Tognazzi are wonderful throughout), this is a must for anyone fascinated by subcultures and those living alternative lifestyles.
The Ape Woman is on Blu-ray and digital from CultFilms