Widescreen crooner escapism from London town…
What's the title of your latest release, and what does it mean to you?
I have just released my debut EP 'We Stand Alone'. It's a collection of songs from the last few years of my journey. I thought these songs complemented each other well and I hope it gives the listener a good idea of what I'm about as an artist. It's full of different flavours and I've special memories from creating those tracks, so I'm delighted it's out.
What was the hardest part about putting this release together, and why?
I reckon it's the time that has elapsed since a few were recorded. Obviously we had unforeseen circumstances over the last two years but I've always thought of recordings as capturing a moment in time, so I had to steal myself from opening projects up.
Who produced the release – what did they bring to it?
Interestingly this release contains collaborations with a few different producers, almost a summary of my favourite people I've met on the way and those I continued to work with. Each one really immersed themselves in the vision and brought unique perspectives to the table. Collaboration is such a wonderful thing and pushes us to learn and grow.
"Finding my own expression"
What do you want the listener to take away from listening to your music?
I'm just very grateful if people are enjoying the tunes. Music has always been an escapism for me and my writing follows that. If listeners can be transported for even a couple of minutes that would be a wonderful thing.
How does a track normally come together? Can you tell us something about the process?
Most of my songwriting begins with lyrics, I will be constantly scribbling and it might be a poem or just a couple of lines that inspire a certain mood and then I try to create music to support that. Musically I've come to the conclusion there isn't a rhyme or reason to the process, I just try to have fun and see if magic will appear.
What band/artists have influenced you the most since you started this project, and why?
I guess I recognised similar leanings in artists such as Scott Walker and Bryan Ferry and how they worked their melodies and arrangements. I'm sure I learnt some of those principles and that helped with finding my own expression. Pablo Neruda and Leonard Cohen's writing as well has always blown my mind and stoked the romantic fire.
What countries would you like to tour? Are there any standout venues you'd like to play in?
My big one is Japan. I find the country intoxicating and love their use of design. It would be amazing to be able to tour there and play Fuji Rock one day.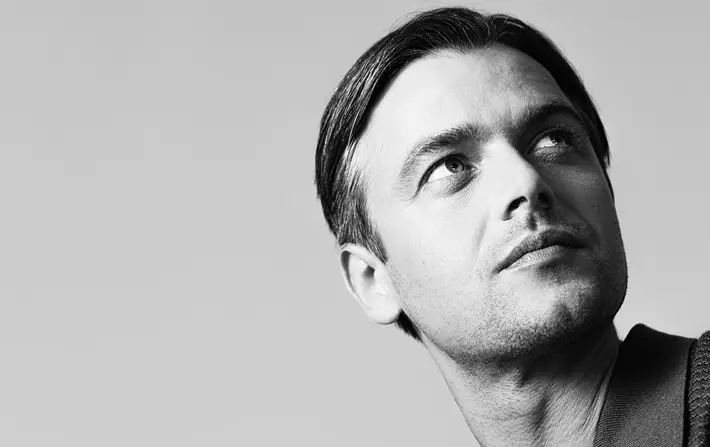 "I'll give it all I've got"
If you could pick one track for our readers to listen to in order to get a taste of your music, what would you pick, and why?
Out of those in the world so far I'd say 'Only Ever Cry On Planes'. I've always thought this track captured the essence of my music well. It felt like it was plucked from a rom-com.
What ambitions do you have for the band/your career?
I mean I'd love to build up the fanbase and establish my project, to travel the world in the name of music would be a beautiful thing. I'll give it all I got. I'm in the mindset of the best experiences you may have in life may be the ones you hadn't planned.
Finally, as you leave the stage, what are your parting words?
Thank you for having me, I really appreciate it. It's been fun to chat. Leaving from stage it's a similar message I think, thanking everyone who came for that special moment we shared. I'll always be grateful for that.
For more info visit: facebook.com/georgecosbymusic