Romantic Road (2021) – Film Review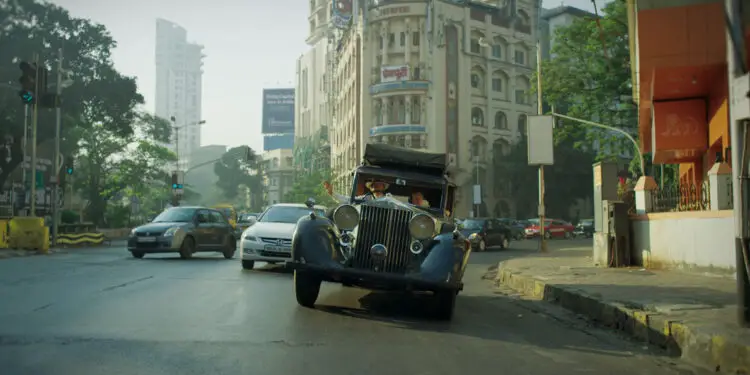 Director: Oliver McGarvey
Certificate: 12A
By @Roger Crow
"One classic Rolls Royce, one vintage British couple, 5000 miles across modern day India". That's the pitch for this compelling documentary which grabs viewers from the first few minutes and carries you along for the journey.
It centres partly on Rupert Grey, one of Blighty's great eccentrics.
A well-off sixty something, with an idyllic home, charming family and a vintage car from the 1930s. But he's also got an incredible sense of adventure and is a keen photographer. Intent on making it to a human rights photography festival in Bangladesh, he and his devoted wife Jan decide to drive there in their battered 1930's Rolls Royce across India.
They get to retrace their original visit as hippies in the late 1960s, and have the adventure of a lifetime.
"Breathtaking experience"
Now getting from region to region without the right documents in advance can be a nightmare, but Rupert is the sort of guy who will cross those bridges when he comes to them. As a lawyer, he knows all about the problems with the UK legal system, so how hard can it be? A bigger hurdle might be the impoverished masses and their response to such wealth flaunted in front of them.
Well, what unfolds makes one of those Top Gear or Grand Tour challenges look lightweight by comparison.
The car itself is an extraordinary thing. It reminds me of one of the best scenes in Spectre, when a vintage Rolls appears from the desert and collects Bond and his glamorous ally.
And driving in India proves to be a breathtaking experience, especially as motorists seem more like they're on the Nurburgring.
I'd have liked more of a sense of transition as the Greys made the journey from the UK to India rather than just arriving one day. However, that's a tiny issue.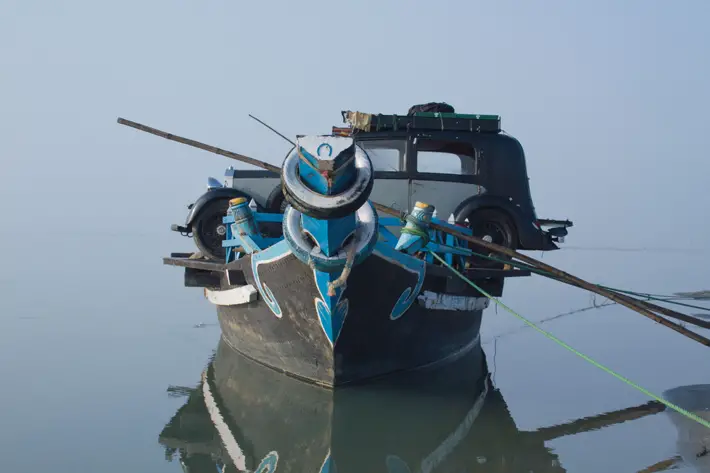 "Extraordinary lives"
It's Rupert and Jan's relationship that proves the backbone of the story, as well as some superb talking heads from friends and family that flesh out their lives and relationship. And it's the locals' reaction to the Rolls which proves fascinating as folks with next to nothing revel in this vintage icon from a bygone age. Their assistance proves invaluable, and the country itself should make many yearn to pack their bags and head off on a similar trip, albeit one a lot safer.
It's an obvious reminder to folks of a certain age not to give up on their dreams, and not let petty bureaucrats get in the way of achieving them.
In the hands of a good screenwriter, this has all the makings of a great feature film, preferably with Roger Allam and Joanna Lumley as the Greys.
It may already be on the cards, but for now it's 80 minutes of your time well spent. Just a shame we don't get to spend a few hours with the Greys afterwards as they tell us more tales of their extraordinary lives.
As Clarkson himself might say, "Probably the best documentary about a romance and a Rolls Royce… in the world."