Piccadilly (1929) – Film Review
Director: E A Dupont
Cast: Anna May Wong, Gilda Gray, Jameson Thomas
Certificate: PG
By Sarah Morgan
I'm often surprised by silent movies. I usually assume I'm going to find them a little too creaky, but certainly in the case of those made under the auspices of German Expression, I end up being blown away.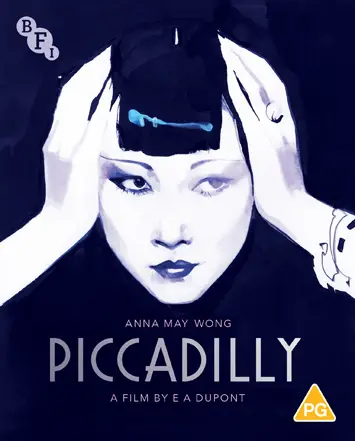 I must admit my knowledge of the silent era in Britain is woefully lacking, aside from the movies made by a young Alfred Hitchcock, so I couldn't pass up the opportunity to see Piccadilly, a key entry in the genre made just as sound was becoming more widespread.
Indeed, it was originally made as a silent, but was re-released with a five-minute prologue featuring dialogue – this new Blu-ray release features both versions.
"Jealousy and tragedy"
The story begins in Piccadilly Circus, a successful nightclub and restaurant in central London owned by Valentine Wilmot. One night, a disgruntled diner complains about a dirty plate, and Wilmot decides to investigate. He eventually finds himself somewhere he rarely visits – the scullery, where dishwasher Shosho is distracting her co-workers by dancing.
Shosho is also, it seems, responsible for the offending plate and is fired. However, when his most popular performer walks out on him, Wilmot brings Shosho back as a dancer. The pair are soon drawn to each other, leading to jealousy and tragedy.
The long-forgotten Jameson Thomas plays Wilmot, but it's Anna May Wong as Shosho who grabs the most attention. She is credited as being the first Chinese-American superstar, and the camera clearly loves her. A then largely unknown Charles Laughton also pops up as the diner, looking not unlike Mr Creosote, the glutton depicted by Terry Jones in Monty Python's The Meaning of Life.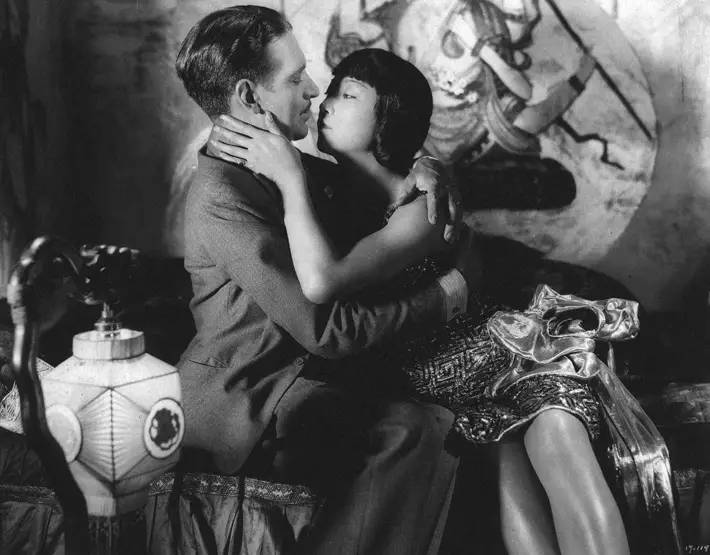 "A lot to admire"
Although a British film, Piccadilly's success is partly down to its non-British links. It was directed by noted German film-maker E A Dupont, was shot by his countryman Werner Brandes and featured Polish-American star Gilda Gray as Shosho's rival for Wilmot's affections. And then, of course, there's Wong herself in one of several films she made on this side of the Atlantic.
Perhaps being foreigners in a foreign land allowed Dupont and Brandes to take a step back and really observe London life at the time; they certainly capture it well. The nightclub scenes are impressive, but even better are those in a seedy Limehouse bar, where everyone is welcome and the atmosphere is claustrophobic and sweaty.
Although not in the same class as the German movies of the same era, there is nevertheless a lot to admire about Piccadilly, particularly if you're a fan of Sax Rohmer's novels – after all, these were the same streets his villainous Fu Manchu roamed at around the same time.
Special features:
• Presented in High Definition, featuring Neil Brand's jazz-influenced score
• Prologue to Piccadilly (1929, 5 mins): sound prologue screened in US cinemas
• Return to Piccadilly (2021, 17 mins): a newly recorded video essay on the film by the BFI's silent film expert Bryony Dixon
• Talk of the Town (2021, 53 mins): a new, in-depth video biography of Anna May Wong by author and film critic Jasper Sharp
• Scoring Piccadilly (2004, 20 mins): composer Neil Brand reflects on his approach to creating music for the film
• Cosmopolitan London (1924, 10 mins): the cultural melting pot that was London in the 1920s is captured on camera in this fascinating period piece, with a score by John Sweeney
•Image gallery
Piccadilly is released on Bluray by the BFI, £14.99