My Dad's Christmas Date (2020) – Film Review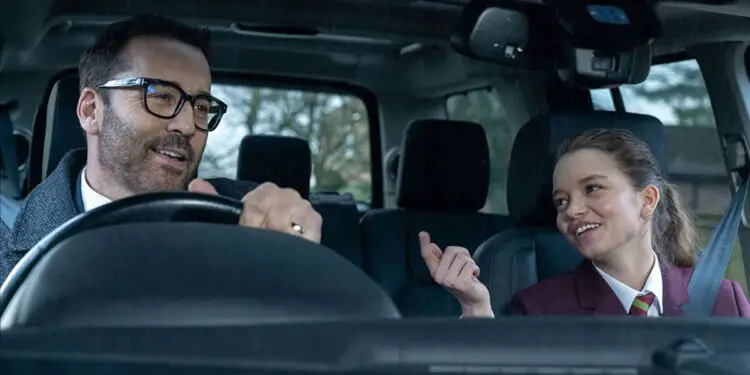 Cast: Jeremy Piven, Olivia Mai-Barrett, Joely Richardson
Director: Mick Davis
by @Roger Crow
This time of year I subject myself to all manner of Christmas films, not all of them great. Yes, I could watch Elf, Love Actually and It's a Wonderful Life yet again, but I'm fascinated by the production-line Xmas movie, usually churned out in Canada with a bunch of no-name stars.
Hallmark have cornered the market with tales of rich thirtysomethings in immaculate knitwear falling in love, usually while working on a random project in a wealthy town.
However, one Yorkshire film company are hoping to give them a run for their money with at least a couple of Christmas films shot locally for Amazon.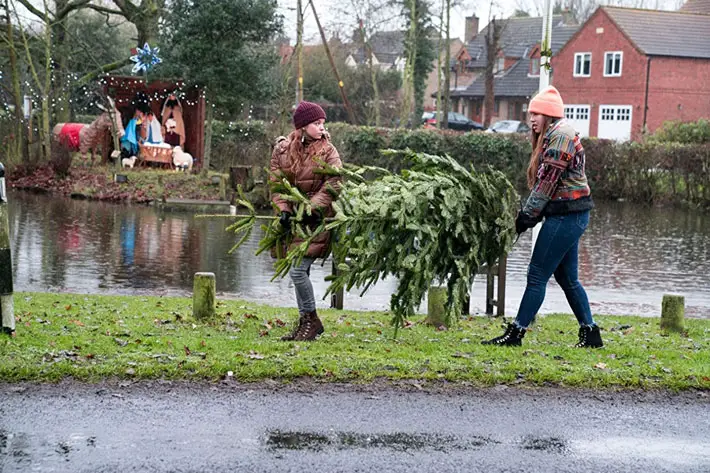 "Smart and sassy"
The first is My Dad's Christmas Date, which is essentially a love letter to York, with assorted drone shots of the city. However, those around Bubwith and Beverley Minster may also recognise a few familiar locations.
It centres on Jeremy Piven's American single father, who's obviously missing his late wife. She has a habit of appearing in ghostly form, but lingering a little too long, just to hammer the point home. Anyway, lawyer dad has a smart and sassy daughter, brilliantly played by rising star Olivia Mai-Barrett, who is the best aspect of the movie.
Her Jules goes to a posh school, has an idyllic home, a BFF and wants to set her dad up with an ideal woman. So naturally she sets him up on various dating sites, and then drags him off to random meet-ups. He's oblivious initially, but soon gets wise, along with more gorgeous drone shots of York.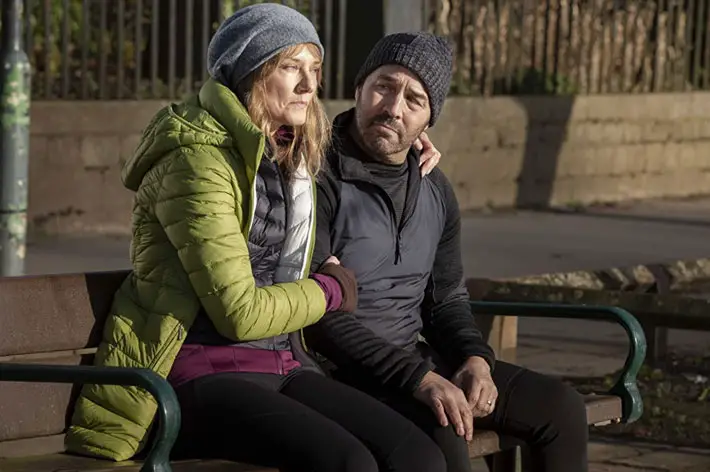 "Goes nowhere"
In-between these moments of father-daughter bonding, or lack of it, are some truly am dram performances, and a cringeworthy 'York' accent from one veteran actress who shall remain nameless. Every syllable clangs with a lack of authenticity.
There's a lot going for the movie. Some of the production values are good, and Piven and Mai Barrett are pretty solid, but it goes nowhere slowly, and surprises are few and far between.
It's not as bad as Dolly Parton's Netflix atrocity Christmas on the Square, or Mariah Carey's product placement heavy visual car crash A Christmas Melody, which I sat through recently, but it's still pretty bad.
I hope next December's Howden-shot Father Christmas is Back from the same team is more on the money.
My Dad's Christmas Date is showing now on Amazon Prime