Color Out Of Space (2019) – Film Review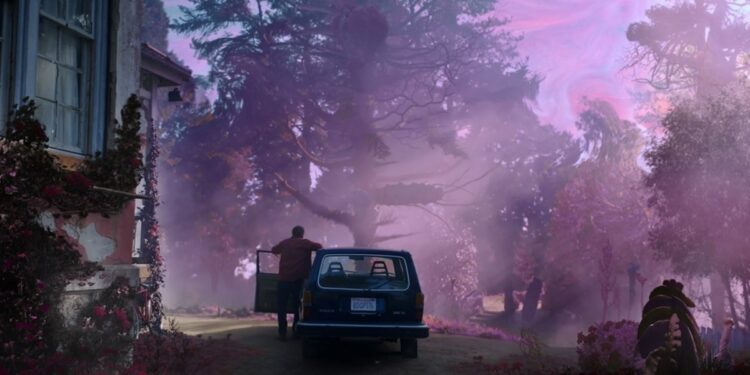 Director: Richard Stanley
Cast: Nicolas Cage, Joely Richardson, Elliot Knight
Certificate: 15
by @Roger Crow
Thirty years ago director Richard Stanley burst onto the movie scene with Hardware, a grungy sci-fi thriller shot on a budget which boasted bags of creativity. Inspired by a 2000AD story about a reassembled war droid terrorising an artist, it touched a chord with many.
His follow up, Dust Devil, was equally promising. Then he made The Island of Doctor Moreau, one of those bonkers movies where the making of is far more fascinating than the film. Stanley was fired during the shoot, but returned disguised as an extra.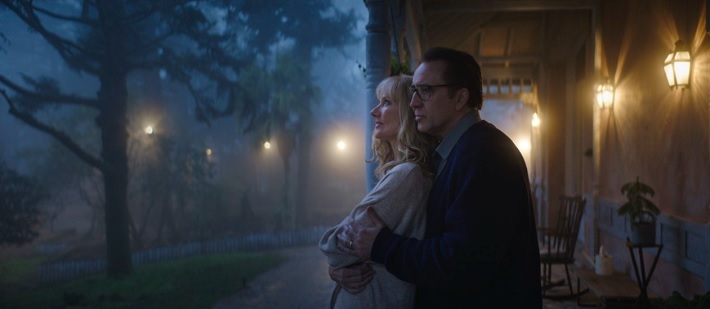 "Wild directions"
After years in the wilderness, he's returned with Nicolas Cage for one of the most visually striking cult horror offerings since Cage's equally disturbing Mandy.
Based on an HP Lovecraft tale, it sees a meteorite crash in the backyard of Nathan Gardner's Massachusetts house, and strange occurrences develop.
So while it's reminiscent of Stephen King's tale/role in Creepshow, Stanley takes the story off in wild directions.
Cage obviously has a great time, keeping his mania on a tight lead, until those moments when he goes crazy, like the scene when his car won't start, or most of the third act.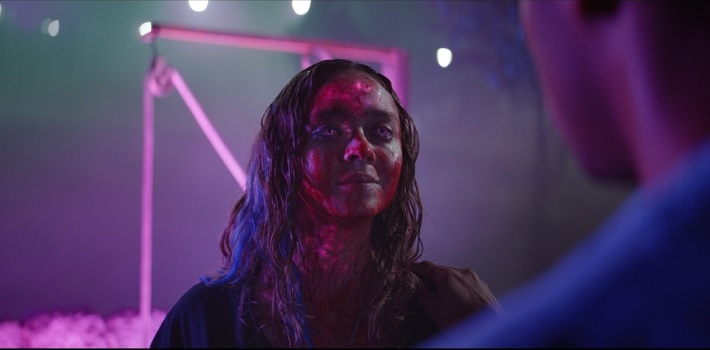 "Back on top form"
If you're an animal lover, this won't appeal, as just about every creature succumbs to the power of the meteorite, and yes, that includes most of the humans. Lovecraft has always been a contentious author, despite a cult following, though his works have inspired some great Barbara Crampton offerings, such as ReAnimator and From Beyond.
While this may give some nightmares, it's great to see Stanley back on top form after so long. If you want to read too much into it, he's the weird glowing star at the heart of the movie who crashes back into the bedrock of Hollywood and hopefully will stick around this time to make more weird, wonderful fantasy offerings.
Color Out Of Space is streaming now on Amazon Prime