Manina, The Lighthouse Keeper's Daughter (1952) – Film Review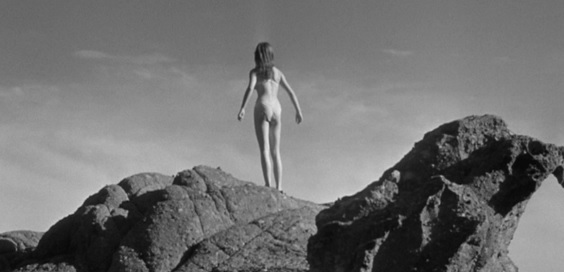 Director: Willy Rozier
Cast: Brigitte Bardot, Jean-Francois Calve, Howard Vernon
Certificate: PG
by Sarah Morgan
If the sight of a 17-year-old Brigitte Bardot in a bikini floats your boat, then Manina, The Lighthouse Keeper's Daughter is the blu-ray release for you.
This French drama dates back to 1952, five years before she became a major sex symbol thanks to And God Created Woman, and it caused as much controversy – if not more – than Roger Vadim's film thanks to Ms Bardot's swimwear, which was regarded as immodest in some quarters.
Sixty-five years on, the movie itself all seems rather tame and innocent. What's more, you have to wait until almost halfway through before its most famous cast member shows up.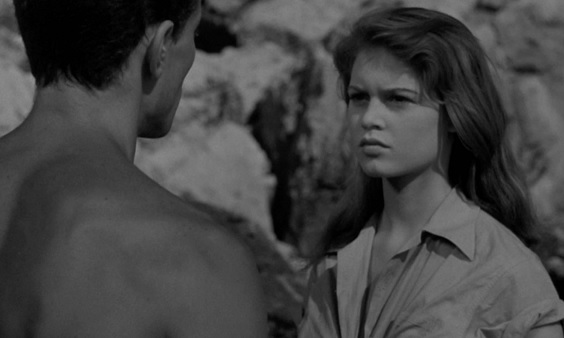 "Sinister"
The film focuses on student Gérard who, convinced he knows the final aquatic resting place of some ancient treasure, sets out to bring it to the surface. He makes the mistake of persuading a clearly shifty smuggler to help him, promising to split any proceeds between the pair.
Bardot's Manina is the lonely teenage daughter of the lighthouse keeper on a nearby island. She and Gerard plan to leave together once the trove has been found, but fate has something else in store.
It's a simple tale from writer-director Willy Rozier, but it doesn't live long in the memory. In fact, if it wasn't for Bardot's presence, nobody would give it a second thought, although there is a satisfyingly sinister performance from one of horror auteur Jess Franco's favourite actors, Howard Vernon, as the villain of the piece.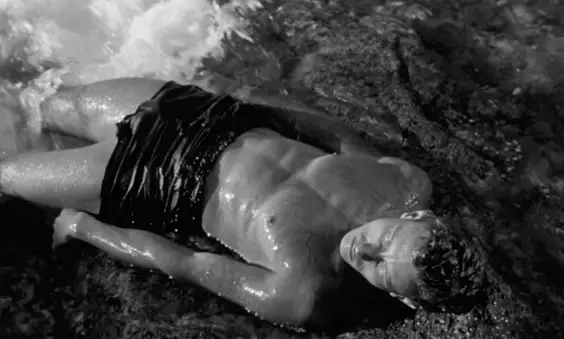 "Enigmatic"
More entertaining is the disc's second feature – or B picture – Rozier's underrated film noir 56 Rue Pigalle, which tells the story of a man's passion for his married lover, friendship with her husband and the blackmail plot that may ruin and humiliate them all.
Also on the disc is a gallery of stills featuring rare shots of Bardot on location, and an astounding short film detailing a duel fought by Rozier (who, while the very epitome of Gallic cool, never takes off his leather gloves and sunglasses) and critic Francois Chalois. Rozier apparently, after taking umbrage at Chalois' views of his work, challenged him to a sword fight that became a cause celebre in 1950s France.
The Blu-ray transfer isn't impressive for either film, and the sound is a little dodgy in places – if this is after restoration work has been done, goodness only knows what it was like before!
These are curiosity pieces only, or for those still enamoured by the enigmatic Bardot.
5/10
'Manina, The Lighthouse Keeper's Daughter' is out now on Eureka!, £12.99 Blu-ray