Kwaidan (1964) – Film Review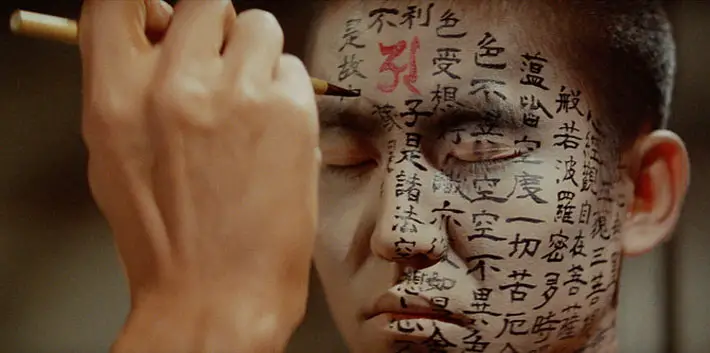 Director: Masaki Kobayashi
Cast: Rentarō Mikuni, Keiko Kishi, Kazuo Nakamura
Certificate: 15
By Roger Crow / @RogerCrow
If you thought the long-haired female demon in Japanese horror The Ring was original, think again. And if you're a fan of Arnie's Conan the Barbarian, that script written on his face to ward off evil spirits was far from new in 1982. Those are just a couple of the many films that owe a debt to Kwaidan, the anthology of horror tales which has been released in all its hi-def glory for the first time on Blu-Ray. And it looks terrific.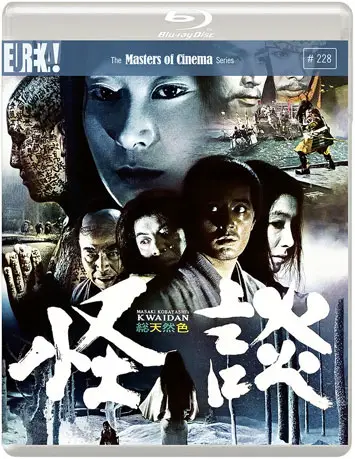 I'm not surprised it picked up the Special Jury Prize at Cannes.
The four nightmarish tales are adapted from Lafcadio Hearn's classic Japanese ghost stories about mortals caught up in forces beyond their comprehension when the supernatural world intervenes in their lives: 'The Black Hair', 'The Woman of the Snow', 'Hoichi the Earless', and 'In a Cup of Tea' are all haunting in their own way.
"Haunting"
Filmed on hand-painted sets, the movie is a feast of hues from an era when many Japanese movies were shot in black and white.
As lavish, colour, Japanese horror movies were a rarity in the early 1960s, there's little wonder this made arthouse critics sit up and take notice.
There are many haunting images here, including 'The Woman of the Snow''s finale when a ghostly presence runs away to a horizon featuring an eye on the skyline. A phantom samurai assaulting Hoichi the Earless also lingers long in the mind. (It may have influenced Terry Gilliam's Brazil). The final tale, 'In a Cup of Tea', is far simpler but no less effective.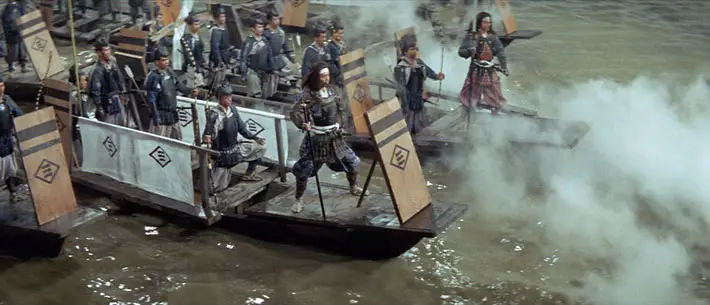 "Beautiful to behold"
The whole thing is poetic, visually striking and unforgettable. Today's film makers could learn a lot from the sound design here. The stunning opening battle in 'Hoichi the Earless' could have been just another collection of sword clashes and screaming, but the wailing narration (which may have inspired Blade Runner's soundtrack) makes it far more compelling.
Bonus features include a lengthy interview with Kim Newman, who explains why Kwaidan is so important and influential.
Obviously you can watch in one three-hour sitting, though I preferred to sample one story every few days. This stuff lingers in the mind so best to savour it.
Stagey, spectacular, haunting and beautiful to behold, or as one famous critic put it: "An assembly of ghost stories that is among the most beautiful films I've seen". The much missed Roger Ebert wasn't wrong.
Hardbound Slipcase
1080p presentation on Blu-ray from Criterion's 2K digital restoration of Kobayashi's original director's cut
Original monaural Japanese soundtrack
Optional English subtitles
Kim Newman on "Kwaidan" – a new interview with the film critic and writer
Shadowings [35 mins] – a new video essay by David Cairns and Fiona Watson
Original trailers
PLUS 100-PAGE Perfect Bound Illustrated Collector's book featuring reprints of Lafcadio Hearn's original ghost stories; a survey of the life and career of Masaki Kobayashi by Linda Hoaglund; and a wide ranging interview with the film maker – the last he'd ever give
Kwaidan is released on Blu-ray bu Eureka, £25.99