The Intergalactic Adventures of Max Cloud (2020) – Film Review
Director: Martin Owen
Cast: Scott Adkins, John Hannah, Lashana Lynch
Certificate: 12
by @Roger Crow
Brooklyn, 1990, and when young gamer Sarah is transported beyond the screen and into her most played game, she finds herself trapped on intergalactic prison planet Heinous, home to the most dangerous villains in the galaxy, including the bizarre Revengor and evil sorceress Shee.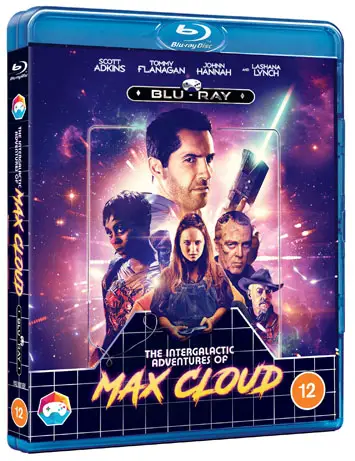 The only way to escape is to complete the levels. Teaming up with space hero, Max Cloud, they must take on terrifying tyrants with a little help from her not-so-savvy best friend, Cowboy, controlling the console from her bedroom.
Will they finish the game… or is Sarah destined to remain a 16-bit character forever?
"Just what the part needs"
Well, all is revealed in this likeable retro sci-fi comedy adventure made in Bubwith. Notable for starring new 007 actress Lashana Lynch, as well as the ever reliable John Hannah, and Isabelle Allen (the poster girl from the movie version of Les Miserables), cast and crew make the best of the limited budget.
The special effects are also rather good considering the VFX budget was probably less than a day's catering costs on Ready Player One, which some might draw comparisons with.
Yes, the idea is nothing new, but it's rather fun. Scott Adkins is perfectly cast as the eponymous hero. Like fellow action stars Chris Hemsworth and Jason Statham, he has a fine gift for comedy by playing it straight, which is just what the part needs. His Max Cloud is the Buzz Lightyear type, utterly immersed in his job, and all the funnier for it.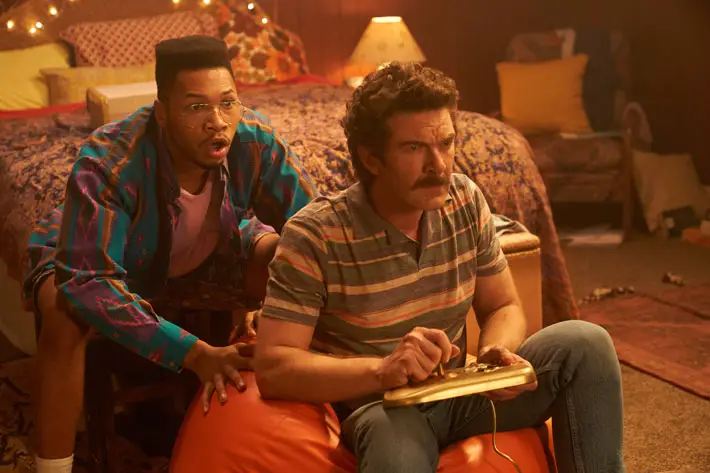 "Candy coloured"
Director Martin Owen and writer Sally Collett, who also worked on Twist (a new update of Charles Dickens classic Oliver Twist) do a good job of spinning the assorted plates to make this work.
Okay, the script could have done with more polish; the dad sounds more generic than a video game avatar from 30 years ago, which of course might be the point, though I doubt it.
However, in these dark times, a candy coloured fantasy adventure is just the tonic, and if there's any justice Max won't vanish into 'the cloud' forever.
The Intergalactic Adventures of Max Cloud is out now on Blu-ray