Hair (1979) – Film Review
Director: Miloš Forman
Cast: John Savage, Treat Williams, Beverly D'Angelo
Certificate: 15
by Sarah Morgan
Hair: The American Tribal Love-Rock Musical (to give it its full, tongue-twisting title) was a massive hit during its first run on Broadway in late 1967.
It tapped into the counter-culture zeitgeist of the time, mixing the hippy era of the late-1960s with the Vietnam draft. Strangely, the film version didn't appear until 1979. There's no wonder it wasn't a huge box office success – by then, the times had changed and although several films were being made, a glossy musical would have seemed out of place and out of touch.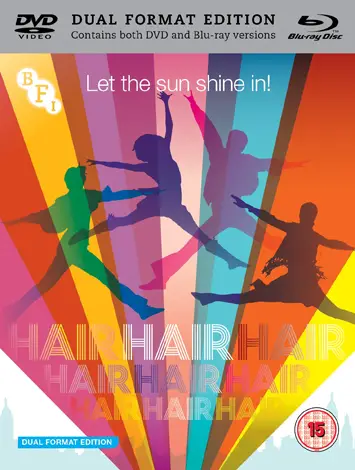 One of those late-1970s Vietnam movies was the multi-Oscar-winning The Deer Hunter, which featured John Savage as Steven, a working-class steelworker who marries at the beginning of the film before enlisting in the army, eventually returning home having had both his legs amputated.
"Heightened depiction"
Savage also takes one of the lead roles in Hair, and as with Steven, his character, Claude, is somewhat naïve and idealistic about the conflict. He's a farm boy from rural Oklahoma who journeys to New York ahead of joining the army. In Central Park, he meets a group of hippies, led by the charismatic Berger, and spots the well-heeled Sheila horse riding with her mother.
These three odd worlds – Claude's, the hippies' and Sheila's – collide, relationships form and Claude's mind is expanded by various drugs. Nevertheless, he answers the army's call ahead of a fateful final meeting with his new friends.
The movie, which was director Milos Forman's follow-up to One Flew Over the Cuckoo's Nest, looks as if it was made in the 1960s rather than the 1970s, which will perhaps help to endear it to modern audiences – it appears to be an authentic if somewhat heightened depiction of the era in which it's set.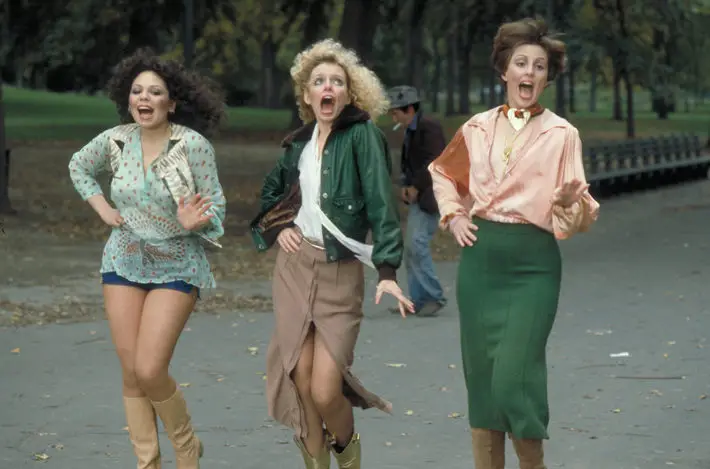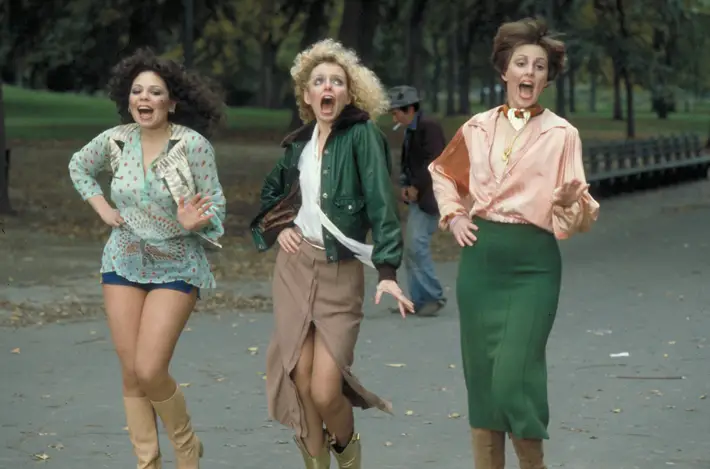 "Familiar refrains"
Fans of the stage version may, however, be taken aback by the changes to the story and format. But they couldn't possibly argue with the commitment and skill of the performers.
Savage plays Claude as an innocent, and it works well, but it's Treat Williams who catches the attention the most as Berger. Look out too for a young Beverly D'Angelo as Sheila, the object of Claude's affections.
Some of the songs are far superior to the others; I feel the soundtrack peaks too early with 'Aquarius', its most familiar tune, but for newcomers, there will be a few familiar refrains that you probably hadn't realised came from the production.
Special features are not bad either. They include a psychedelic animation, and short films about San Francisco and disco.
Aquarius (1966, 8 mins): the Age of Aquarius arrives in this jazzy psychedelic animation
San Francisco (1968, 15 mins): kaleidoscopic city imagery soundtracked with a rare version of Pink Floyd's 'Interstellar Overdrive'
Indian Pop Instrumental (c1970, 3 mins): mysterious sitar groovefest
Discomania (1979, 25 mins): disco-dance champions glitterballs, lurex, sequins, skates and more
Nicholas Ray in Conversation (1969, audio, 56 mins): the legendary filmmaker in London
Original trailer
Image gallery
Hair is released on Blu-ray by BFI, £22.99