Faithless (2000) – Film Review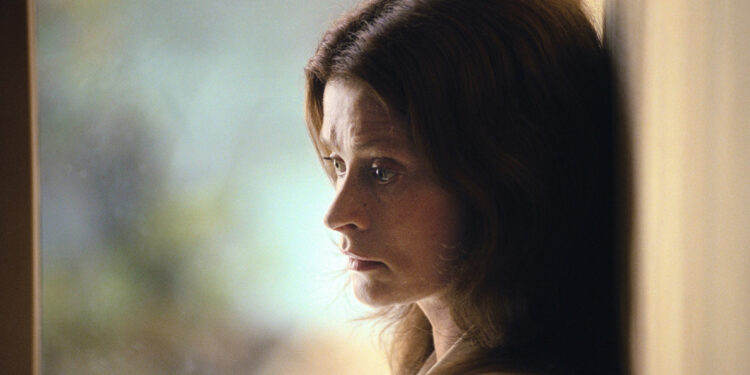 Director: Liv Ullman
Cast: Lena Endre, Erland Josephson, Krister Henriksson
Certificate: 15
By Sarah Morgan
Life sometimes imitates art, but in the case of Faithless (or 'Trolosa', to give it its original Swedish title), art imitates life.
The screenplay, inspired by events in his own past, was written by legendary film-maker Ingmar Bergman and directed by his long-time muse and former lover, Liv Ullman.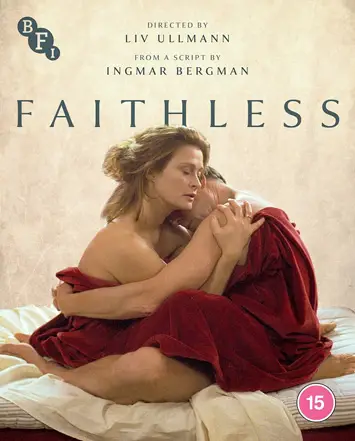 Taking the lead role – one that Ullman herself might have played 20 years earlier – is Lena Endre. She plays Marianne, who is summoned into reality by the imagination of a director called – you guessed it – Bergman.
"Consumed by her passion"
He asks her questions about her private life, and she answers in candid fashion, recalling the devastation wrought by her affair with theatre and movie director David, the best friend of her conductor husband Markus.
Although supposedly happily married, Marianne becomes consumed by her passion for David, and he for her. But, this being a Bergman script, we know early on that the relationship will not work out well – old Ingmar was never one for a happy ending.
However, even for him, Faithless has a hideous twist involving Marianne and Markus's young daughter, who is dragged into a custody battle. The selfish adults around her are so focused on their own desires and pain that they seem to forget she is caught in the middle and is set to suffer the most.
Endre is superb as Marianne, ably supported by Krister Henriksson – who is best known for playing Wallander in the Swedish TV adaptations of Henning Mankell's novels – as David.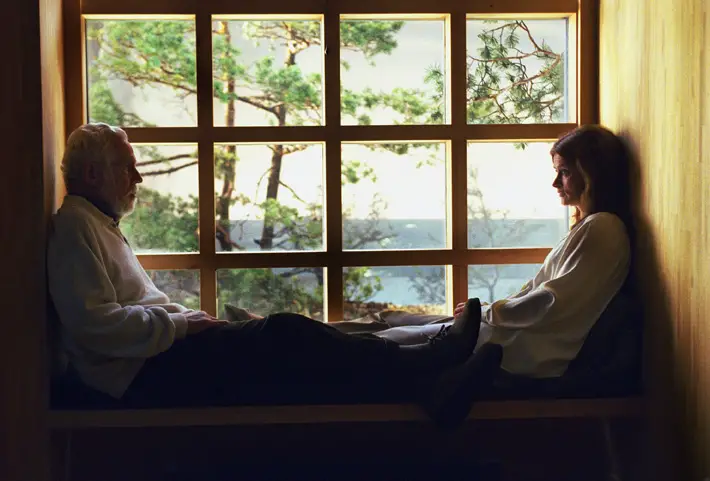 "A detailed study"
Adding to the sense of art imitating life is the presence of Thomas Hanzon as Markus; he and Endre had recently ended their long relationship (they have two children together) when filming began – at Bergman's own home on the island of Faro.
Erland Josephson is the other key member of the cast, playing the ageing director who dreams up the entire plot. He'd worked with Bergman many times in the past, so no doubt channelled his old friend while in character.
While there isn't too much in the way of action here, Faithless is a detailed study of relationships and fidelity, and while it isn't easy viewing and is perhaps a little overlong, the film is never less than fascinating.
Special features:
• Presented in High Definition
• Newly recorded audio commentary by film critic Adrian Martin
• Interview with Liv Ullmann (2000, 32 mins): archive interview with the acclaimed actor and director
• The Guardian Interview: Liv Ullmann (2001, 69 mins): Ullmann in conversation with film critic and writer Shane Danielson
• In Conversation with Liv Ullmann (2018, 72 mins): the actor interviewed on stage by Geoff Andrew at BFI Southbank
• Original trailer
• Behind the scenes gallery
• Stills gallery
Faithless is released on Blu-ray by the BFI, £14.99